CHICAGO — Mary MacMillan is eager to get her 2-year-old son vaccinated against COVID-19, once vaccines are authorized for young kids. But she has a lot of questions about how to get the shots.
MacMillan's pediatrician doesn't plan to offer the vaccines. She won't be able to take her son to most pharmacies because Illinois pharmacists are only allowed to vaccinate children 3 and older. It's also not yet clear how many schools will hold vaccination events for young children this summer.
"The first thing is figuring out where we can get him a vaccine," said MacMillan of Crystal Lake. "I've been looking like crazy. Nobody's posted anything, so it's like the worst waiting game ever."
Many parents are watching closely this week as the U.S. Food and Drug Administration and the Centers for Disease Control and Prevention consider whether to authorize vaccines for children younger than 5 — the only age group that's still not eligible for vaccines. An FDA advisory committee recommended Wednesday that the agency grant emergency use authorization for the Moderna and Pfizer vaccines for young kids, and a CDC advisory committee is holding meetings Friday and Saturday. Once the FDA and CDC authorize the vaccines, shots could start going into arms within days.
But uncertainty remains about how some young Illinois children will get the shots considering that Illinois pharmacists aren't allowed to vaccinate children under 3, many schools are closed for the summer and not all pediatricians plan to offer them.
Also, vaccines made by two manufacturers, Moderna and Pfizer, may be authorized at the same time, leaving parents with a decision about whether to angle for one over the other.
The Moderna vaccine for children younger than 5 is supposed to be given in two doses, about four weeks apart. The Pfizer vaccine for young kids consists of three doses, given over the course of about 11 weeks. The FDA has said that both vaccines are effective.
Many parents are gearing up to navigate the questions and complexities.
Bianca Haracz, of Schaumburg, would have preferred her 2-year-old son be vaccinated at a pharmacy, for convenience. But because pharmacists can't vaccinate kids under 3, Haracz has already called her son's pediatrician to find out if he can get his shot there. He can, she said, but she's not yet sure whether his pediatrician will offer the Pfizer or Moderna vaccines — and she wants Moderna for him, partly because the time to full vaccination is shorter.
"I'm not waiting another three months," she said of roughly how long it would take for him to be fully vaccinated with the Pfizer vaccine. "It's been three years."
Over that time, she and her son have gotten COVID-19 twice. During one bout, she developed pneumonia and long-COVID, with fatigue for months. At one point, her son had a fever of 104 degrees for days.
"That's not something I really want for my child ever again," Haracz said. "I'm not paranoid, I know he will likely survive it. But I would just like to do anything I can to minimize that."
Child care has also been a challenge at times, she said, because her son has been quarantined from school each time he's been exposed. Now, unvaccinated children who are exposed to COVID-19 often have to stay home from school or day care for days, meaning parents must also stay home from work or juggle work with caring for young children, who often need near-constant attention.
"Every time a kid gets this illness, because they're unvaccinated, everyone is home for a week," Haracz said. "How do you expect me to pay my bills or, more importantly, my taxes?"
Local health leaders say that the rollout of vaccines to children younger than 5 will look somewhat different from rollouts to older age groups. But they say plenty of opportunities will still be available.
The city of Chicago said in a statement it's ready to start administering vaccines to young children, after the shots are authorized, and it's planning a series of city-run vaccination sites and partnerships, including with Chicago Public Schools. The Chicago Department of Public Health said it will share more details once the vaccines gain authorization.
Chicago Public Schools confirmed in a statement that it's working with the city health department and expects to offer vaccines for children under 5 at CPS-operated vaccination events. School-based vaccination opportunities for students, employees and family members are expected to resume when CPS schools open for summer programs July 5.
The Cook County Department of Public Health will offer the vaccines through mobile vaccination clinics at schools, events and churches, through its in-home vaccination program, and through the Cook County Health health centers, said Dr. Rachel Rubin, senior medical officer and co-lead of the Cook County Department of Public Health, in a statement.
Also, though pharmacists can't give vaccines to children under 3, a number of CVS Health stores have MinuteClinics in them that can vaccinate children 18 months and older because they're staffed by family nurse practitioners, physician associates and nurses.
Many pediatricians also plan to offer the shots in their offices, and local health leaders are urging parents to try their pediatricians first.
Some health systems, including University of Chicago Medicine and Advocate Aurora Health, plan to push the vaccines out to their pediatricians as soon as they get them.
"We think the best place for these children to get vaccines is in their pediatricians because parents trust their pediatricians," said Dr. John Cunningham, pediatrician-in-chief at University of Chicago Medicine Comer Children's Hospital.
Other pediatricians, however, may not have the vaccines in their offices at first. Lurie Children's Hospital plans to offer the vaccines in dedicated areas at its downtown hospital, but not all of its pediatric practices will have the shots right away, said Dr. Larry Kociolek, medical director of infection prevention and control at Lurie.
"These clinics are already seeing patients for well child care, for summer physicals, for management of chronic diseases, and space and staffing do not always allow any significant expansion of appointment slots," Kociolek said. Lurie plans, initially, to offer only the Moderna vaccine because the two-dose regimen is easier on patients and families, he said.
Esperanza Health Centers, which had mass vaccination sites when vaccines for adults and older children were approved, also plans to make COVID-19 vaccines available during vaccination appointments with nurses and regular appointments for kids. But it's not planning another mass vaccination site for little kids. Rather, it will have a smaller vaccine clinic at its Brighton Park location, said Dr. Mark Minier, medical director of pediatrics at Esperanza.
It's hoping to offer both Moderna and Pfizer.
"We don't anticipate the demand is going to be as large," Minier said. For Esperanza, that's partly because it doesn't have a huge number of very young patients, he said.
But many providers expect lower demand than what they faced when vaccines became available to adults. Though some parents are desperate to get their young children vaccinated, many others are hesitant. Children ages 5 to 11 have been eligible for vaccines since the fall, but only 37% in Illinois are fully vaccinated, according to the state health department.
"I would love to set up a mass vaccination campaign and have thousands of children come in, but unfortunately, that's probably not how this is going to play out," said Dr. Allison Bartlett, associate professor of pediatric infectious diseases at University of Chicago Medicine Comer Children's Hospital.
Bartlett cautioned that though COVID-19 is usually not very serious in children, some kids do get very sick.
"We're learning more about post-COVID and long COVID complications, and these young children have a long life in front of them, so we definitely want to do everything we can to protect their health and the health of their loved ones who may be more vulnerable," Bartlett said.
MacMillan, of Crystal Lake, said her son got COVID-19 at day care in January. He ran a fever, was coughing and lost his appetite. Even after he recovered from the worst of it, he was tired for weeks afterward, she said.
She plans to get him vaccinated as soon as she possibly can. She and her husband are hoping for the Moderna vaccine but won't wait if Pfizer is available sooner.
After waiting more than two years for a vaccine for her son, MacMillan doesn't want to wait anymore.
"I don't want him to go through it again," MacMillan said. "I'm ready for him to have that and be a little more protected."
Summer book roundup: More than 30 picks for the season
SUMMER OBSESSION
_EverythingINeedIGetFromYou_CMYK.jpg
"Everything I Need I Get From You: How Fangirls Created the Internet As We Know It" (MCD, $18) is partly about One Direction, and "This Is Not a Book About Benedict Cumberbatch" (Putnam, $17) is, yes, mostly about Benedict Cumberbatch. But the real subject of both these wonderfully fresh takes on fandom is the unabashed, self-aware embrace of joy. Kaitlyn Tiffany, a writer at The Atlantic, uses her love of One Direction ingeniously to trace how online culture came to feel. And Tabitha Carvan, now long out of adolescence, wrestles bravely with an embarrassing addiction to the former Sherlock but also considers the way we treat women who feel deeply: "When a lot of women love anything, that's all we need to know about it." Subversively important stuff.
SUMMER SCHOOL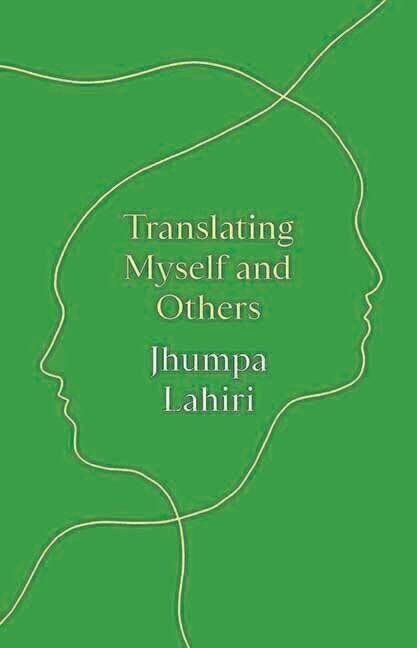 Do you spend summers pining to return to class? (Regardless of your age?) Try Jhumpa Lahiri, Pulitzer fiction winner in 2000, who spent part of the decades since then in Rome, translating and learning to write in Italian. "Translating Myself and Others" (Princeton, $22) is about how translation changed how she related to fiction, teachers and her mom.
"How to Read Now" (Viking, $26) by Elaine Castillo aims to remind us how provocative great writing can be. As in, she questions rigorously the familiar ideas that fiction installs empathy and reading needs to be a safe space.
SUMMER OUTDOORS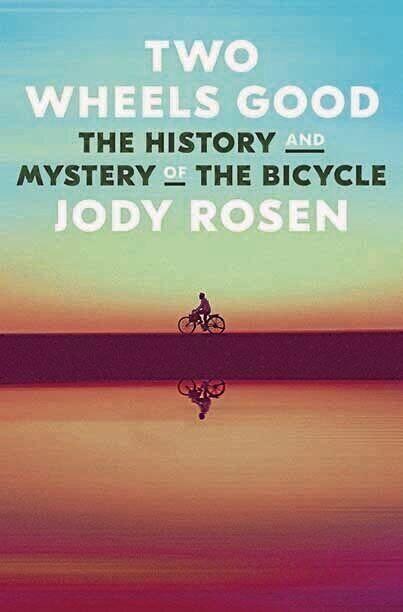 Jody Rosen's "Two Wheels Good: The History and Mystery of the Bicycle" (Crown, $29) is a fascinating, sweeping everyday explainer, moving from the bike's 19th-century origins to its importance globally, allowing room for side trips into health, class and death.
"This America of Ours: Bernard and Avis DeVoto and the Forgotten Fight to Save the Wild" (Mariner, $28) by Nate Schweber recounts another underreported history. Here, the midcentury struggle to push back attempts by industry and politicians to reclaim and strip the national parks.
SUMMER CITIES
Adam Levin drops "Mount Chicago" (Doubleday, $30), a vast new Chicago novel with the satire and raunchy pulse reminiscent of old-school Roth or Bellow. The premise: A sinkhole eats the Loop, which draws together a comedian, his fan and the mayor of Chicago. For a more common New York epic, "Trust" (Riverhead, $28) by Pulitzer finalist Hernan Diaz is about money, rooted partly in Henry James, partly in "Succession."
SUMMER SCARES
I leave room each summer for one good horror. "Other Terrors: An Inclusive Anthology" (William Morrow, $17) by Vince Liaguno and Rena Mason is an ingenious collection of frights by marginalized identities. Vampires aid the trans community. Latinx heroes see "something in the woods." It's a lot of fun.
As are Modern Library's welcome, ongoing new reissues of British science fiction writer John Wyndham, the inspiration of drive-in classics like "Village of the Damned."
SUMMER SATIRE
The funny novel that doesn't evaporate as you turn the page is hard to pull off. So much so that I read "Invisible Things" (One World, $27) waiting for a crash that never came. Mat Johnson tells the story of astronauts who discover a city of Americans somehow living in a bubble on a moon orbiting Jupiter — a city just as ideologically polarized as the Earth kind.
Sloane Crosley's "Cult Classic" (MCD, $27) adopts a similar soft sci-fi vibe and slaps it against a rom-com: A young New Yorker runs into an old boyfriend, then another. Then another. That plot (she's the unwitting focus of an experiment) is less interesting than Crosley's spot-on understanding of dating and the roads not traveled.
SUMMER LIVES
"Crying in the Bathroom" (Viking, $27), by Erika L. Sanchez, is an account of childhood depression and falling in love with comedy. It's also a lesson in nurturing a clear voice.
Jesse Ball's "Autoportrait" (Catapult, $20), you might say, is all voice. His 118-page memoir is evocative and bright, less a narrative than a set of memories that add up to a person.
SUMMER INDOORS
My favorite biography is always about an influential outsider I assumed I knew. Alec Nevala-Lee's deeply researched "Inventor of the Future: The Visionary Life of Buckminster Fuller" (Dey, $35) scratches that itch, offering a history of revelatory design so transformative that much of it remains unrealized.
Alexandra Lange's "Meet Me By the Fountain: An Inside History of the Mall" (Bloomsbury, $28) works similar magic, reacquainting us with the roots of half-accomplished dreams, tracing the influence of department stores on now-struggling suburban sprawls saddled with acres of parking.
SUMMER LAUGHS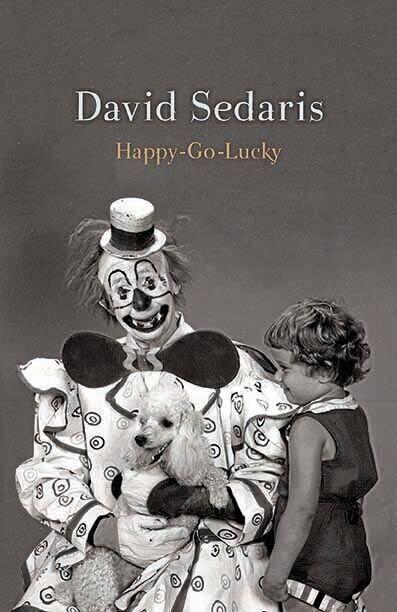 David Sedaris' "Happy-Go-Lucky" ($29, Little Brown) is like a reminder of an old friend who can still make you laugh out loud, but with a poignance now. Subjects include the ugliness of his father, art school in Chicago ("if you could draw Snoopy on a napkin, you were in") and entitled fans.
Isaac Fitzgerald wrote a rowdy, more traditional memoir, "Dirtbag, Massachusetts" ($27, Bloomsbury), about a childhood of homelessness. It's told without piety or violin strains of uplift but rather an embrace of the chaos of just getting by.
SUMMER NATURAL
No one is better at explaining, with clarity and humor, how the world works than science writer Ed Yong, whose latest, "An Immense World" (Random House, $30), describes the sensory worlds animals inhabit.
This is also true of "Serious Face" (Random House, $28), by Jon Mooallem, whose sweet spot, journalistically, occupies the space between the natural world and our confusion toward it. His new collection spends time with cloud fandoms, Neanderthals and loose monkeys in Florida.
Both books bring you closer to nature, but leave room for Barry Lopez's goodbye, "Embrace Fearlessly the Burning World" (Random House, $28). The outdoors writer, who died of prostate cancer in 2020, looks back on life and considers his impending death and what we owe the land. Never afraid to get lyrical, his climate-change writing alone is for the ages: "We are searching for the boats we forgot to build."
SUMMER HITS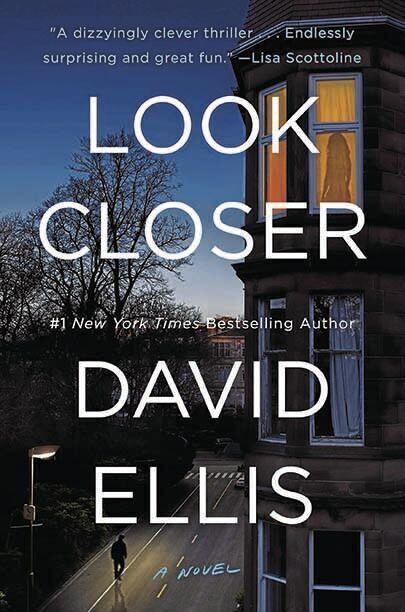 David Ellis, a justice in the Illinois 1st District Appellate Court, has built an impressive side gig as a master of the classic airport thriller — meaning the sort you absorb during a plane ride someplace warmer. "Look Closer" (Putnam, $27), his latest, is a tale of Chicago murder and misdirection; it's a solid two days of beach escape.
Conversely, "Remarkably Bright Creatures," the debut of Shelby Van Pelt, is sweet and warm: A kindhearted elderly widowed janitor strikes up a friendship with an aquarium octopus (who also narrates).
SUMMER CHARMS
Diana Goetsch's "This Body I Wore" (FSG, $28) is not a memoir of a New York City schoolteacher who transitions but rather a straightforward, well-remembered, hilarious personal history of the full life as a trans woman. It's never pedantic or even inspirational, which is exactly why it is.
Getting a new reissue this summer is the influential 2013 novel "Nevada" (MCD, $17), by Imogen Binnie. Like Goetsch, her tale of a trans woman doesn't serve lessons so much as a portrait of awkwardness, acceptance and kindness in unexpected places.
SUMMER STUDENTS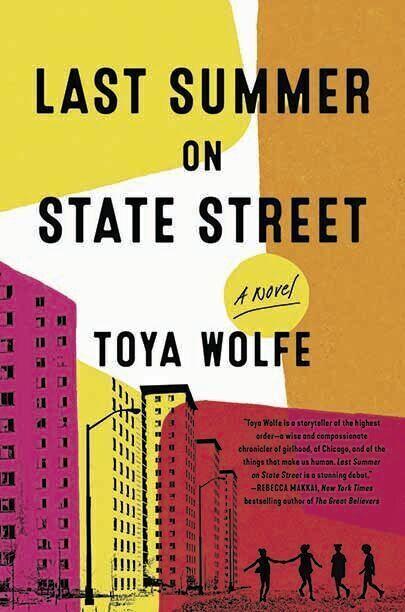 Toya Wolfe reaches into her debut novel, "Last Summer on State Street" (William Morrow, $28), and pulls out a thoughtful snapshot of the end of public-housing high-rises in Chicago. Wolfe maps the geography of a childhood with the kind of vividness that brushes aside nostalgia.
We find '80s theater students in Adam Langer's "Cyclorama" (Bloomsbury, $27). When the plot skips ahead 40 years, and accusations fly among the former students, Langer arranges the present beside a harsh reassessment of the past.
SUMMER MARVELS
Nothing about the new Penguin Classics Marvel Collection ($50 each) says "beach read." Weighty and elegant, they're stuffed with dozens of vintage issues of Captain America, Black Panther and Spider-Man; archival letters; and appreciations. Ideal for a rainy day.
SUMMER STORMS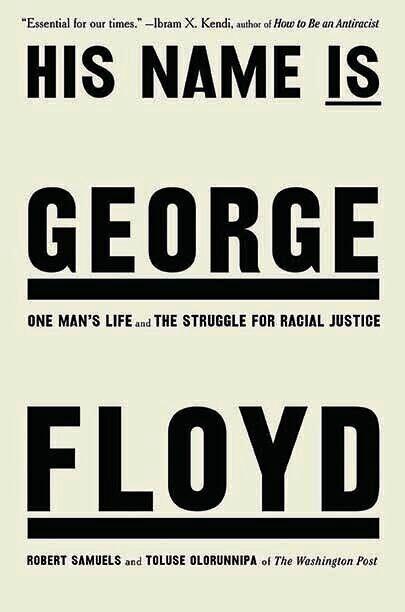 "His Name Is George Floyd" (Viking, $30), by Robert Samuels and Toluse Olorunnipa, considers the world of Floyd, his country, his history, and the politics and policies that shaped his family — and the family of his murderer, Derek Chauvin. It's a feat of fresh reporting and vivid, contextual contemporary history.
As is "Rogues: True Stories of Grifters, Killers, Rebels and Crooks" (Doubleday, $30) by Patrick Radden Keefe, a standard for contemporary true crime, who intricately builds portraits of willful neglect, madness and hubris.
SUMMER TRAVELS
In Ottessa Moshfegh's "Lapvona" (Penguin, $27), a shepherd's son comes fatally close to the rulers of a medieval fiefdom. Moshfegh plumbs entitlement, class, magic and revenge.
Dan Chaon's "Sleepwalk" (Holt, $28) offers a world of similar cruelties, set in a near future. A Big Lebowski-esque drifter navigates a crumbling country, with a strange, unsettling legacy. To say more would spoil it.
ENTER-BOOKS-FOR-SUMMER-2022-OUR-1-TB