SPRINGFIELD — Before the Illinois' semiautomatic weapons ban cleared the legislature, Senate President Don Harmon, D-Oak Park, triumphantly told opponents "we'll see you in court."
The retort came following weeks of Republicans and gun rights advocates labeling the ban as unconstitutional and promising legal action if enacted.
A day later, Gov. J.B. Pritzker signed the legislation, immediately halting sales of several military-style weapons and high-capacity magazines while forcing gun owners in possession of those items, which are grandfathered if purchased prior to the law taking effect, to register them with the state police by the end of this year. 
Echoing Harmon, Pritzker was unmoved by the threats, confidently expressing his belief that the ban could withstand any legal challenge thrown at it. 
"The law here that we now have enacted is constitutional," Pritzker said. "There was a lot of thought that went into it to make sure that it would be. And, obviously, things will go through the courts and they'll make their determinations. But, I feel very confident."
Just over one week later, gun rights advocates started making good on their threats, with the Illinois State Rifle Association filing a lawsuit challenging the ban in federal court.
Tom DeVore, the 2022 Republican nominee for attorney general, filed a lawsuit in state court in Effingham County that same day. At the end of last week, a judge issued a temporary restraining order blocking the ban from being enforced on more than 850 plaintiffs in the case. 
Earlier this week, DeVore and former state Sen. Darren Bailey, R-Xenia, filed a similar lawsuit in White County, listing more than 1,600 gun owners and a handful of gun shop owners as plaintiffs. 
State Rep. Dan Caulkins, R-Decatur, confirmed earlier this week that he plans to file a lawsuit challenging the ban in Macon County on Thursday. Earlier this week, Caulkins confirmed that more than 250 people had signed onto the suit.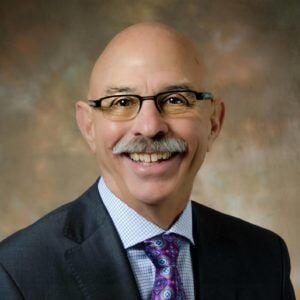 On Tuesday, the National Rifle Association, the country's most powerful gun rights lobbying group, filed a federal lawsuit in the Southern District of Illinois.
Another federal lawsuit was also filed by gun rights groups Federal Firearms Licensees of Illinois, Guns Save Life, Gun Owners of America and Gun Owners Foundation. 
Clearly, the legal challenges to the state's new law are piling up — and along parallel state and federal tracks. 
Those on all sides of this issue recognize that in the long term, the constitutionality of the state's semiautomatic weapons ban will likely be decided in federal court. It is a Second Amendment case, after all. 
However, there are short-term benefits to those filing in state court.
"We believe that it's the quickest way for people to get some relief from what many of us believe is an unconstitutional law," Caulkins said, adding that he's also planning to be part of a federal lawsuit, but that it will probably take "a lot longer to get a judgment" in that venue. 
He's right. Federal cases can take several months if not years to resolve themselves. Whereas gun rights advocates have a near-immediate recourse in downstate courts, where friendly judges are more likely to grant temporary restraining orders that shield plaintiffs from the law's enforcement. 
This means that Illinois gun owners covered under temporary restraining orders can still purchase weapons banned under the law. Gun shop owners covered under it can still sell to those plaintiffs as well. 
Pritzker, at an unrelated event in Decatur on Tuesday, was less generous in his interpretation of state court action. 
"These are folks who are in the superminority among the public, superminority in terms of elected officials, people who lost elections who, now seeing that they don't like policy that they couldn't win at the ballot box on, now hope they can take to state court and win with a local judge," the governor said. "I think that they'll lose in the end. This is a constitutional law."
So the cases filed in Effingham, Macon and White counties serve a purpose for those plaintiffs. But, it's likely a short-term one. 
As more and more of these state level cases sprout up in counties across Illinois, it is likely that the state Supreme Court will consolidate them into one case in one judicial circuit. Such a motion can be offered by the court itself or by any of the parties involved. 
This is what happened late last year when nearly 60 Illinois state's attorneys filed lawsuits against the criminal justice reform law known as the SAFE-T Act. 
The court consolidated 58 separate lawsuits into one case in Kankakee County. A judge there in late December ruled the portion of the law abolishing cash bail as unconstitutional. Illinois Attorney General Kwame Raoul appealed and the case is now before the state's high court. 
If the state-level cases get consolidated or transferred, it is unknown how far up they will go. But, if they reach the state supreme court, it's worth noting that the balance there is 5-2 in favor of Democrats over Republicans.
At the federal level, it's essentially flipped as the U.S. Supreme Court features a solid 6-3 conservative majority. Gun rights advocates are bullish on their chances in federal court given that lean and a recent decision that altered the way courts are supposed to interpret Second Amendment cases.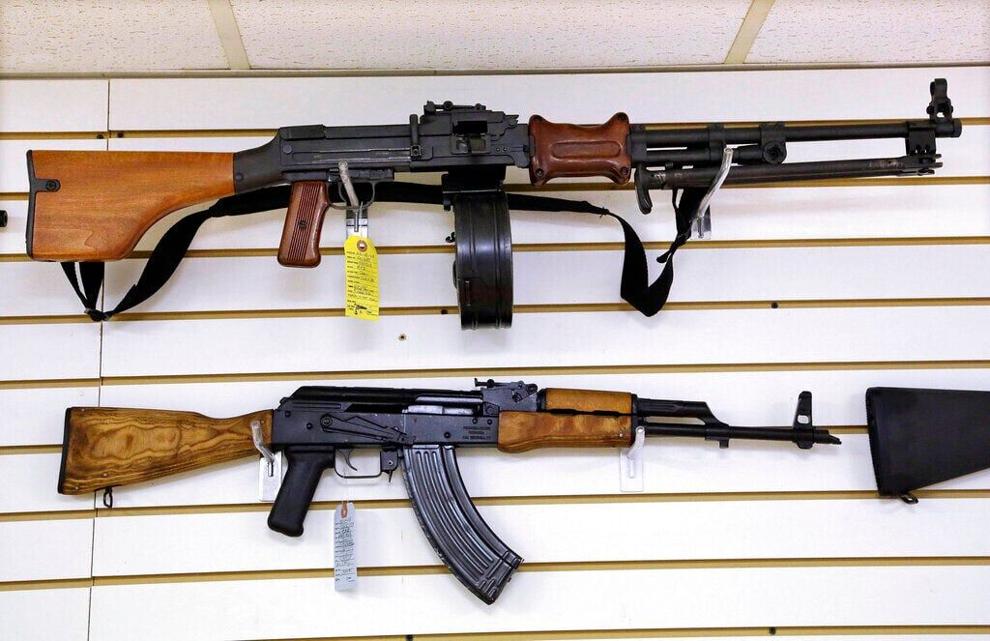 In the landmark New York State Rifle & Pistol Association, Inc. v. Bruen case last year, the court laid out a new process for evaluating Second Amendment cases.
Under the new framework, the government has to prove that the law being defended has a "well-established and representative historical analogue," which basically means there's a longstanding tradition of regulation.
A common line of defense by Pritzker and the law's advocates is that there are other assault weapons bans on the books and Illinois is simply the ninth state to enact one. 
True, but it is also the first state to enact a ban following the Bruen decision. No decisions have been issued on assault weapons bans since, leaving a lot of uncertainty as to how district level courts will interpret such laws under the new framework. 
"Certainly now after Bruen, I think most gun regulations are going to be challenged just because it's unclear how this historical test is going to play out," Andrew Willinger, executive director of the Duke Center for Firearms Law, told Lee Enterprises in December. "And if judges construe it narrowly, then a lot of gun laws will be on sort of tenuous footing."
Maryland's assault weapons ban is being challenged now in federal appeals court. A decision is expected soon. This could offer a hint as to the Illinois law's chances at the federal level.
But that could still take some time. At the state level, on the other hand, clarity should be achieved in the relative short term. 
---
25 terms you should know to understand the gun control debate
25 terms you should know to understand the gun control debate
Gun Control Act of 1968
Firearm Owners Protection Act
Title II, NFA weapons
Assault weapons ban
Second Amendment
National Rifle Association
March for Our Lives
Gunowners of America
Assault weapon
Automatic weapon
Semiautomatic weapon
Caliber
International gun control
Brady Law
National Instant Criminal Background Check System
Gun show loophole
Strawman purchase
Mass shootings
Bump stocks
Binary trigger
Pistol grip
Flash suppressor
High-capacity magazine
Open carry
Background checks