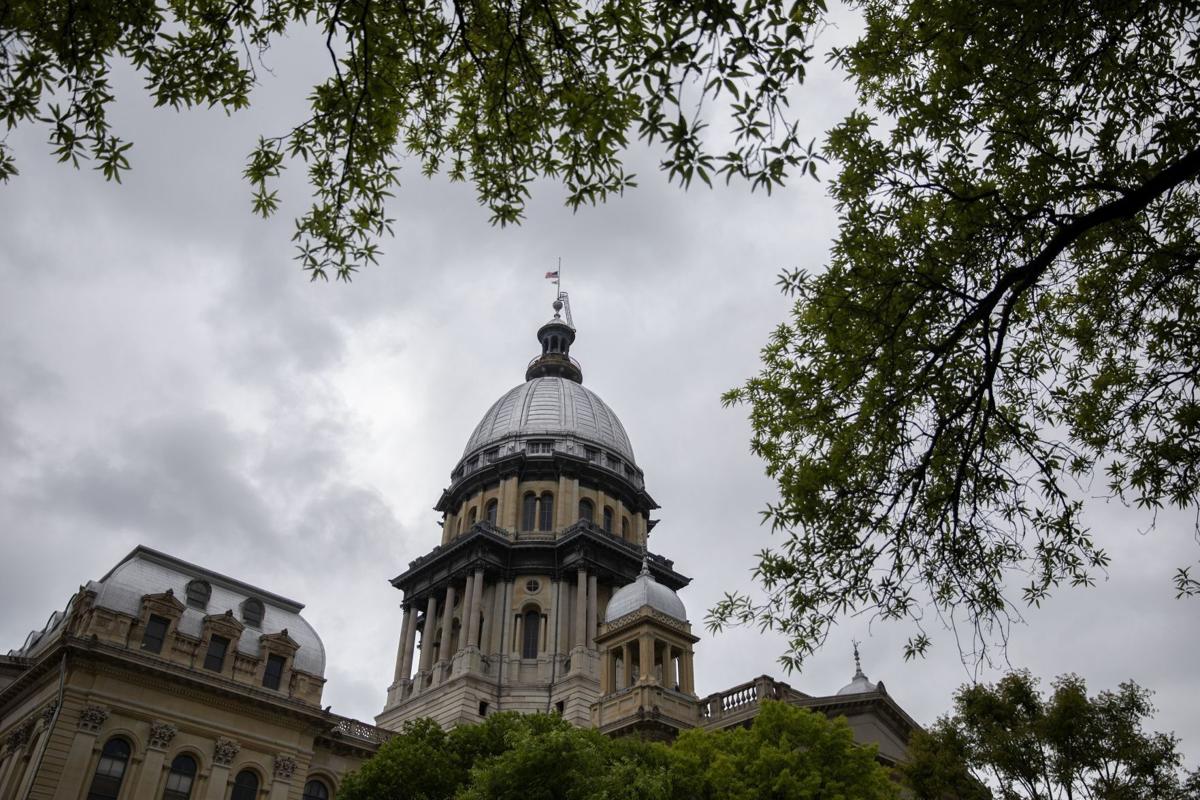 SPRINGFIELD — Gov. J.B. Pritzker on Monday said state officials are closely monitoring safety around the Statehouse in Springfield after the FBI issued bulletins warning of plans for armed protests at 50 state capitals and in Washington ahead of Joe Biden's inauguration. 
Pritzker during a press conference said he would not discuss specific safety measures, "but suffice to say, the (Illinois State Police) is quite well aware of the challenges that may crop up."
The internal FBI bulletin warned, as of Sunday, that the nationwide protests may start later this week and extend through Biden's Jan. 20 inauguration, according to two law enforcement officials who read details of the memo to The Associated Press. Investigators believe some of the people are members of extremist groups, the officials said. The bulletin was first reported by ABC.
"Armed protests are being planned at all 50 state capitols from 16 January through at least 20 January, and at the U.S. Capitol from 17 January through 20 January," the bulletin said, according to one official. The officials were not authorized to speak publicly and spoke to the AP on condition of anonymity.
State capitols across the nation stepped up security Monday, deploying National Guard units, SWAT teams and extra police officers as several legislatures convened amid heightened safety concerns following last week's violence. 
Washington state Gov. Jay Inslee activated hundreds of National Guard troops to help state police keep order at the state Capitol and defend security fencing. At least two people were arrested Monday, including a woman who, according to state police, used a recreational vehicle to block a roadway and refused to comply with orders to move.
Later, about 20 people gathered outside the security fencing, including a man who tried to walk past authorities as lawmakers were to begin their session. He was taken into custody after shouting "I have every right to witness this."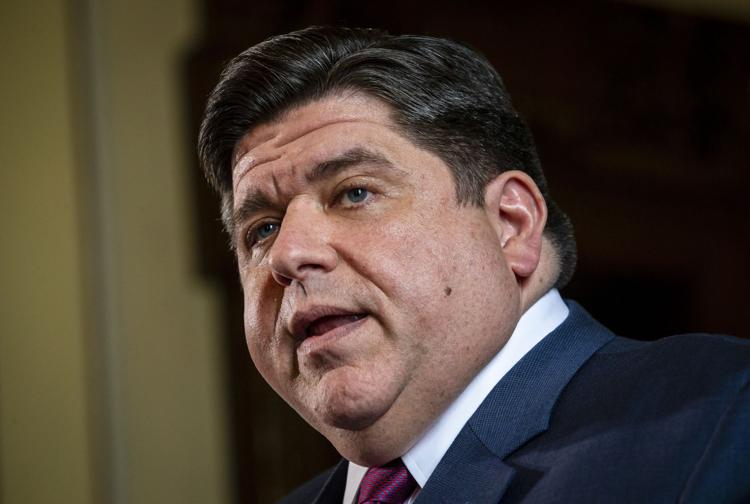 At the Georgia Capitol, a state patrol SWAT team walked the perimeter wearing fatigues and carrying rifles while lawmakers gathered inside for the start of a two-year term.
In Georgia, Republican Gov. Brian Kemp and other officials approved construction of a fence around the Capitol last year after racial injustice protests. Kemp kept a group of National Guard soldiers on active duty to protect state properties since last summer, when protesters smashed windows and set a fire at state public safety headquarters in Atlanta.
The governor increased security in Springfield last week after crowds stormed the U.S. Capitol as Congress was certifying Biden's election victory over President Donald Trump. Illinois lawmakers are having lame-duck session to cap the 101st General Assembly before inauguration of the 102nd on Wednesday.
House members are meeting off-site, at the Bank of Springfield Center, because of COVID.   
Pritzker said the State Police, Illinois National Guard and Illinois Emergency Management Agency are coordinating resources. 
"We really work very cohesively," he said. "They've done a terrific job so far."
Illinois Secretary of State Capitol Police spokesman Henry Haupt said they're also working with various agencies "to make sure the complex and surrounding areas remain safe," adding that the office does not discuss "staffing levels or security protocols." 
Army Gen. Daniel Hokanson, chief of the National Guard Bureau, told reporters Monday that the Guard is also looking at any issues across the country.
"We're keeping a look across the entire country to make sure that we're monitoring, and that our Guards in every state are in close coordination with their local law enforcement agencies to provide any support requested," he said.
— The Associated Press contributed to this report.
---
IN THEIR WORDS: Midwest elected officials react to U.S. Capitol breach