MURPHYSBORO — Each year for the past three years, the attendance for the Big Muddy Monster Brewfest in Murphysboro has increased by about 500.
The count was at its all-time high Saturday, when an estimated 2,500 people stopped at the 6th annual Big Muddy Monster Brewfest at Riverside Park in Murphysboro, according to co-organizer Patty Bateman.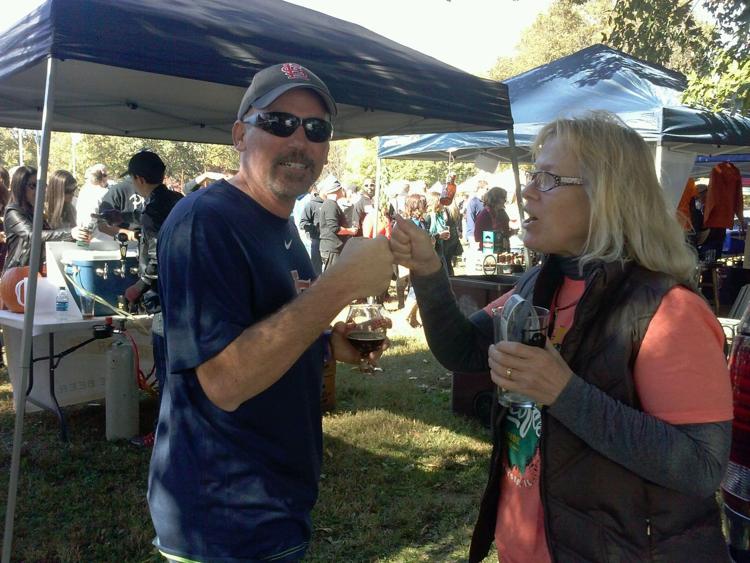 Bateman based that count, in part, on online ticket sales, which showed about 30 to 40 percent of the crowd coming from Southern Illinois. The remainder, she said, drove from as far away as St. Louis, Cape Girardeau, Chicago and Evansville, and Paducah.
Bateman is part of the Friends of Murphysboro Foundation, which created the Brewfest. The organization plans to use proceeds to build a splash pad at the city's Longfellow Park.
Among those at the Big Muddy Monster Brewfest was Caleb Schwinn, who has been coming to the event for years. He said he was also amazed at how the crowd has grown.
You have free articles remaining.
"This is really right up there with other brewfests I've been to," Schwinn said. "This is a really big brewfest."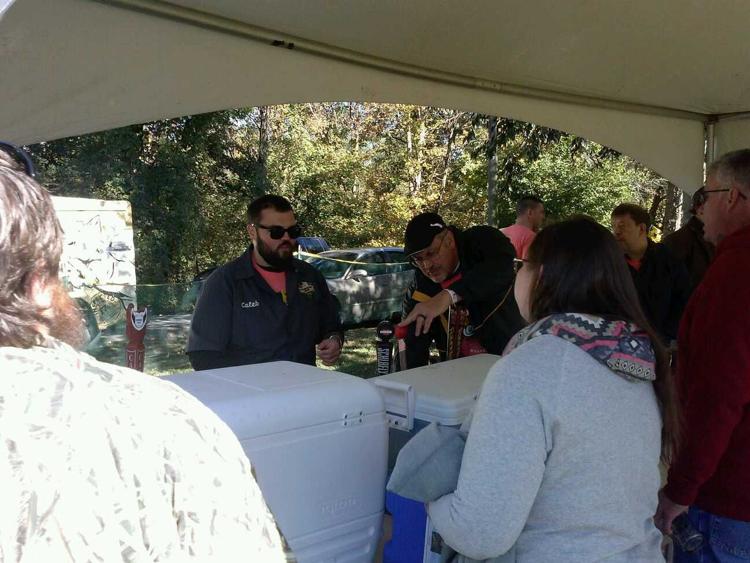 Saturday afternoon caught Schwinn under one of the tents serving samples of draft beer, where Apple Knocker's peach bourbon and Schlafly's apple cider draft were popular requests. He also served samples of brews from a handful of the 70-some participating breweries: St. Nicholas' Wee Heavy; O'Fallon's Pumpkin Imperial; Carson's Demonic; St. Andrew Dubbel; Abbey Ridge's Baron Von Über Dunker; New Belgium; and Devil Dancer's Triple IPA.
He was also waiting to see if one of the homemade beers he and girlfriend Emily Bechtel brewed won. The winner of that competition could have his or her beer brewed at a local brewery.
"I'm a beer lover," Schwinn said. "Getting to serve people and answer their questions (is great)."