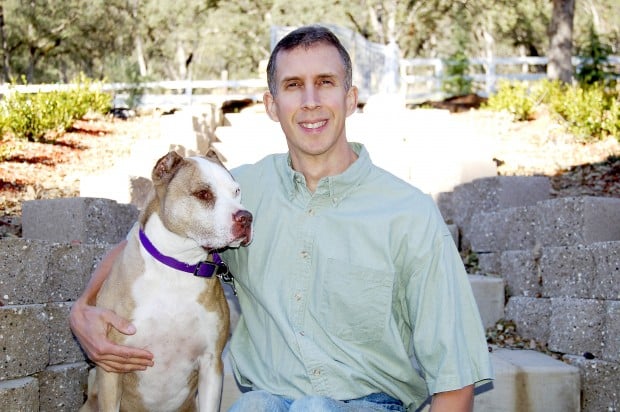 CARTERVILLE - A Carterville High School and Southern Illinois University Carbondale graduate has been selected by major sponsors as one of the top five veterinarians in the country for his dedication to helping animals and strengthening the human-animal bond.
Dr. J. Robert Yack of Jackson, Calif., will be honored Saturday at the North American Veterinary Conference in Orlando, Fla., along with other winners in the "Thank Your Vet for a Healthy Pet" contest sponsored by Morris Animal Foundation, Hill's Pet Nutrition and BowTie.
"This is a tremendous honor. I work with so many wonderful veterinarians that it is hard to single just one of us out. I am very proud to have received this award," Yack said.
Yack oversees Jackson Creek Veterinary Clinic that has a staff of three veterinarians and 35 people.
His father, John Yack of Carterville, said he was proud of his son and his independent spirit to succeed on his own.
"He knew what he wanted do at an early age," John Yack said about his son.
Robert Yack got a weekend job when he teenager, cleaning cages at Central Hospital for Animals in Herrin and did that along with more duties until he eventually got admitted into the University of Illinois veterinary school which he graduated from in 1992.
As a Carterville High School student, he played on the varsity basketball team and ran track, competing in the high hurdles state competition in 1983. He was also vice president of his senior class.
Yack's nomination and selection was based on a nationwide essay contest conducted by the Morris foundation that allowed clients to honor their veterinarian.
Lee and Sandra Wise of San Andreas, Calif., wrote about Yack's compassion and care when it was necessary to put their Australian cattle dog to sleep.
"We thank him for the patience and empathy he shows us, for the loving care he gives our doggie children and for going that extra mile," the Wises wrote in their essay.