CLAIM: Finland planning launch of 4-day work week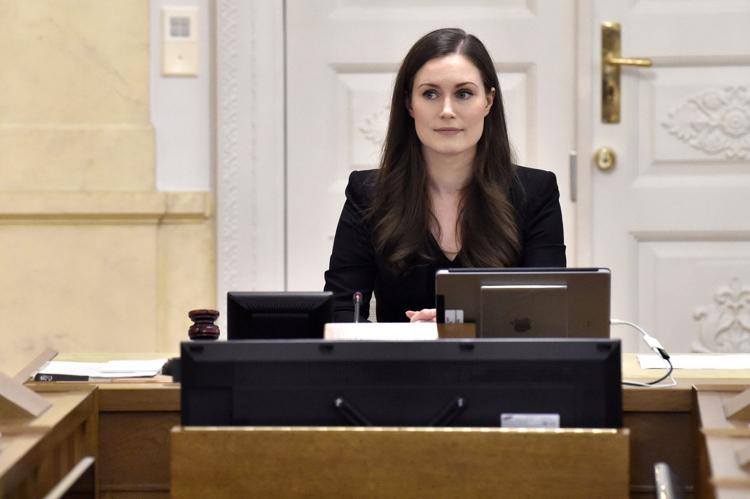 THE FACTS: The Finnish government on Tuesday squelched a story spreading in international media about the Nordic nation's plans to reduce the average working time for full-time employees to 24 hours a week, or four six-hour days.
Newspapers and news sites in Britain, the United States, India, Pakistan, Russia and Australia were among the outlets that on Monday credited Finnish Prime Minister Sanna Marin as the person responsible for the shorter work week plan.
According to government spokeswoman Paivi Anttikoski, Marin floated the idea of Finland someday adopting either a four-day work week or six-hour work days - not both - months before the 34-year-old became the world's youngest head of government in December.
Neither the agenda of the five-party coalition government Marin leads nor the meeting plans of her Cabinet mention a working hour proposal, the spokeswoman said.
The inaccurate reports are believed to have arisen from a Jan. 2 article published online by New Europe, a Brussels newspaper that mostly covers European Union affairs. New Europe's story said Marin raised the issue of a six-hours a day, four-day work week in August but hadn't said more about it since becoming prime minister.
Zoi Didili, the reporter who filed the story, told The Associated Press on Tuesday that the translation from original Finnish news sources she relied on had some details wrong, like wrongly claiming that Marin suggested both a four-hour working week and six-hour work day.
New Europe's story has been revised with a correction, and the publication has been in touch with Marin's office, Didili said.
"The basis of the story was that we wanted see whether the Finnish prime minister would uphold her earlier views. This time we fell into the trap of not cross-checking this information properly," Didili said.
"We've been very alerted to the fact that so many news outlets reported the story without checking it from original sources, " she added.
Associated Press writer Jari Tanner reported this item from Helsinki.
This is part of The Associated Press' ongoing effort to fact-check misinformation that is shared widely online, including work with Facebook to identify and reduce the circulation of false stories on the platform.