A Southern Illinoisan reporter was in Hawaii during the mistaken missile alert. Here's what it was like.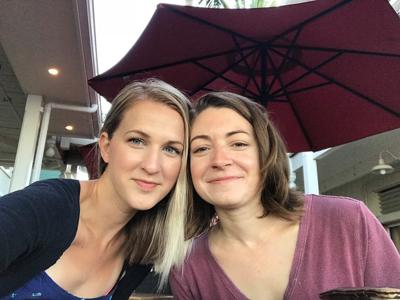 KAILUA-KONA, HAWAII — The most bewildering part was that it seemed to make perfect sense.
On Saturday, my wife, Bethany, and I had just finished breakfast at a sea-facing café on the Big Island of Hawaii, where we'd spent the past nine days of our honeymoon in sun-drenched, hung-loose bliss. We'd scaled mountains, snorkeled with manta rays, visited ancient and sacred sites, eaten at least several pounds of fresh rambutans, listened to slack-key guitar and watched the sun, reddened by volcanic fog, get doused by the Pacific each night.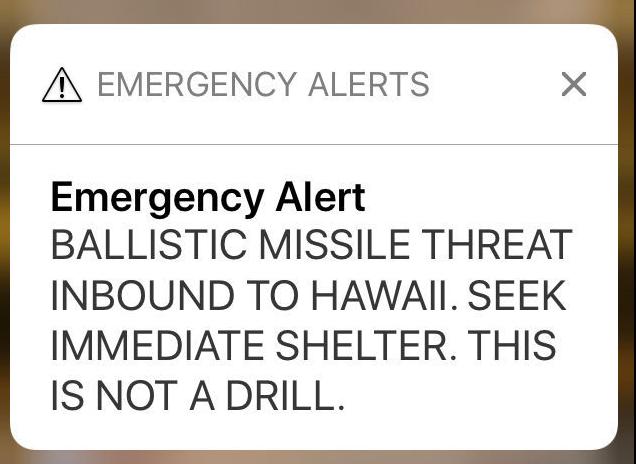 "EMERGENCY ALERT. BALLISTIC MISSILE THREAT INBOUND TO HAWAII. SEEK IMMEDIATE SHELTER. THIS IS NOT A DRILL."
Of course. Of course this was the natural consequence of months of escalating tensions with North Korea. Of course it would be Hawaii. Of course.
There's a ponderous catalog of minor nightmares capable of sending me into flights of all-consuming panic: deadlines, typos, stern authority figures, botched meals, untended chores, car troubles, insomnia, dinner parties, dental exams, and on and on.
Faced with my own imminent annihilation, though, I was unruffled. A perfect lucidity descended. Perhaps it isn't so strange — as existential threats go, nuclear destruction is as about as far out of one's control as possible.
My wife wasn't so calm. She turned to me, stricken. "What do we do?"
"Let's go back to our room. It's basement-level."
Kailua-Kona, located on the island's dry west side, is now a resort town choked with tourists. When that message went out, the village electrified with fear, as though jabbed by a cattle prod: people took off running, drivers swerved.
"Is this for real?" someone called out incredulously. We told him we thought so.
If you've never tried to run for your life uphill in flip-flops, I don't recommend it. My lungs burned. "If I happen to live, I gotta jog more," I thought.
At last, we made it to the concrete shelter of the hotel and ducked into our room, which was eerily quiet and flooded with mid-morning light.
Nothing on the news. Bethany called her brother, asked whether he'd heard anything on the mainland. I started to rethink my decision to come to the hotel — would we be worse off in a basement? I fumbled for my smartphone, Googled the safest places to be during a nuclear attack. When a cheesy Wikihow article appeared in the search results, I gave up, laughing at the sheer absurdity of it all, again comforted by the knowledge that it was out of my hands.
We sat together on the floor of our hotel room. I told her how grateful I was for everything we'd shared. We were together now; that was a gift.
Hawaii spent 38 minutes bracing for its end. Some people felt outrage for whichever state employee pressed the wrong button, and they're entitled to that outrage. But I don't regret ending my adventurous honeymoon faced with the biggest adventure of all. Later, people called out, "Happy missile day!" in greeting. Locals paid us so many small kindnesses. In a coffee shop, where we stopped to charge our phones before catching one last sunset and heading to the airport, I overheard a woman say, "Don't you think the colors look a lot brighter today?" And they did. They still do.
618-351-5082
On Twitter: @janis_eschSI