From the Editor
From the Editor: We're still here
Let's get something straight right off the bat: We're not going anywhere.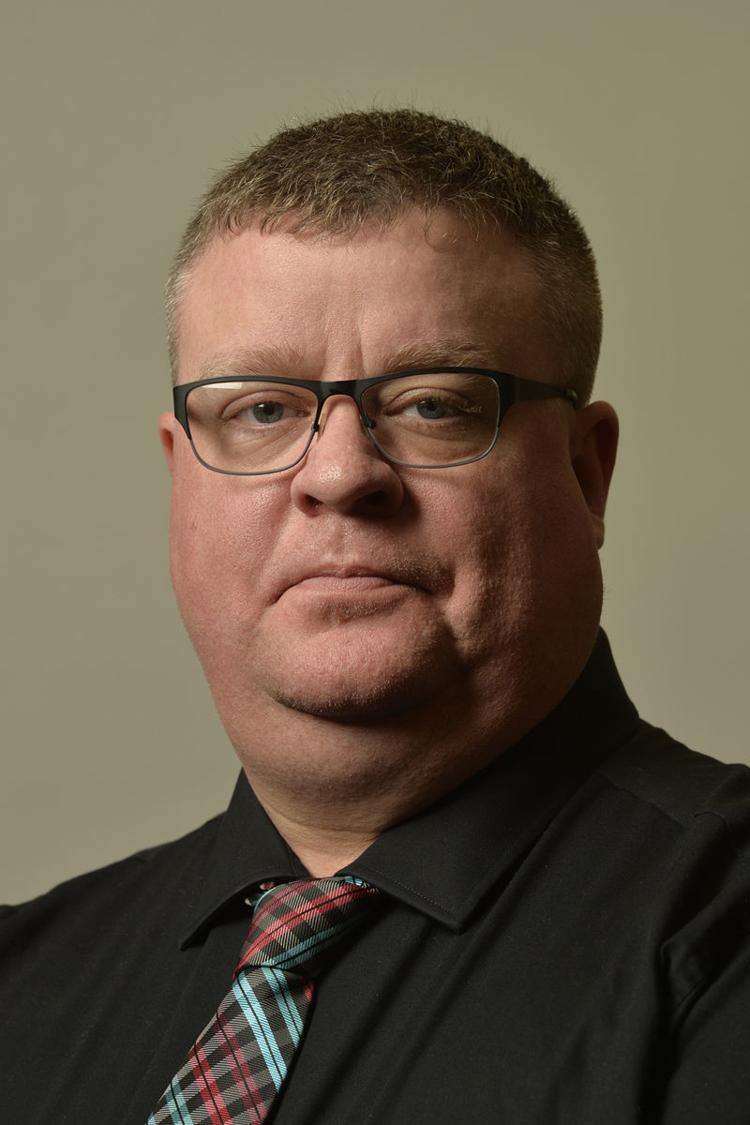 Last week, it was announced that The Southern Illinoisan would be printing in St. Louis. The newspaper you are currently holding and reading is the last that will be produced on our press in Carbondale.
It's sad. It's the end of an era. We've been printing The Southern on this particular press since 1982, and we're proud of that fact. There's a lot of history in that room, and we're never going to forget that.
We're also sad to see the guys who worked so hard on our press go. They were the best in the business, and we're going to miss every one of them. There isn't a single soul in this building who is happy about it.
But, it was a business decision — that's it. End of story.
Moving forward, we here at The Southern are still committed to giving the same great news coverage. We're still committed to providing the same great sports coverage.
However — and for the sake of complete transparency — some of that coverage will be different. With earlier deadlines, it will be harder to put some of the events we usually cover into the print edition.
But, on the other hand, that doesn't mean those events won't get covered. It just means that events that take place later will be available at thesouthern.com.
Our mission here is to be an advocate for positive change in the communities we serve — that won't change, either. We take great pride in the journalism that we do, and will continue to do so.
And, we've heard the rumors, too. No, we are not all moving to St. Louis. The only thing that changes is that the newspaper itself will be printed on a press in St. Louis and trucked to Carbondale six days a week. That's it. The rest of us — news staff, advertising representatives, classified representatives, circulation staff, packaging — are still here in Carbondale. We're not going anywhere.
So, I sit here and humbly ask that you continue to support us. Support local journalism. If you can, buy a subscription. Pick up a paper at the store — I think you'll find that we have a lot to offer. Remember, we're your neighbors, too.
And it's not just the paper itself. We have it all on our website, too. We also have digital-only subscriptions.
It's definitely an end to an era here. But, in other ways, it's the beginning of another one.
Capitol News Illinois: Many of you probably have noticed over the last few weeks that we have some new bylines in the newspaper.
The Illinois Press Foundation started Capitol News Illinois, which will provide state government coverage to Illinois newspapers. We at The Southern are going to use this service.
The team of reporters — Rebecca Anzel, Peter Hancock, Jerry Nowicki and Grant Morgan —  will work under the direction of IPF Director Jeff Rogers, who serves as the Capitol News Illinois bureau chief. They began service Jan. 28.
"I am excited about the news team we have hired, and we're eager to get to work," Rogers said in a news release. "There's a good mix of youth and experience, and they all share a passion for the Foundation's mission with the news service, which is to bolster a Statehouse press corps that has been significantly depleted over time."
According to its mission statement, The Illinois Press Foundation is dedicated to promoting and protecting free expression through educational activities that foster the practice and respect of First Amendment principles and values, to enhance the quality of services provided by newspapers to their communities, and to support reading and literacy efforts. The foundation was added in 1982 as the charitable arm of the Illinois Press Association.
I'm excited about adding Capitol News Illinois to the daily content you'll already find in The Southern. It can only be a plus. 
Tom English is executive editor of The Southern Illinoisan. He can be reached at tom.english@thesouthern.com or 618-351-5070. You can follow him on Twitter at @tomenglish23.