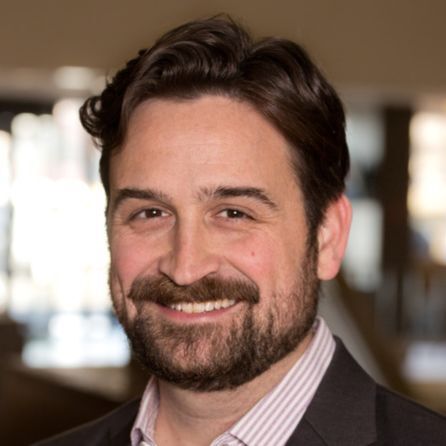 Keep the mask on, change aisles to avoid people who refuse to wear their mask, get in and out of the grocery store and the pharmacy in 15 minutes, or as soon as possible to limit your potential exposure to the coronavirus. Hope that you didn't contact anyone who is infected. Hope that you're not bringing a deadly disease home to the loved one that you care for. Hope that you can get tested and get the results in time to be sure. Hope that you can provide for yourself and your child, your loved one with disabilities, or your aging relative, without much in the way of support.
This was the past year for many family caregivers.
Hope is a necessary but insufficient way for unpaid family caregivers to cope with the strain of providing for their loved ones during the pandemic. Even in the best of times, government policy has failed to make investments that recognize the importance of unpaid family caregivers. With the greater demands on caregivers imposed by the pandemic, the lack of government support for caregiving is all the more glaring.
Trying to do right by your loved ones under such dire circumstances adds stress to caregivers. In August, the Centers for Disease Control and Prevention found that 30.7% of unpaid caregivers "seriously considered suicide in the 30 days before completing the survey." This burden falls on a large number of Illinoisans and on people all across America.
About one in five people in the United States provide caregiving at some point in a year, helping a loved one do the things they cannot do for themselves. On average, according to AARP, caregivers are spending more than 20 hours a week looking after their loved ones. If national trends hold true for Illinois, almost two million Illinoisans are unpaid caregivers of one kind or another. The acute challenge of providing care during the pandemic will return to a chronic challenge after we finally contain the coronavirus and something like normal life resumes.
Illinois is projected to grow older on average in the next five years, with both the proportion and total number of Illinoisans over 65 rising. By 2025, almost 200,000 more Illinoisans will be more than 65 years old compared with 2020. Longer lives offer an opportunity for the blessings of more years with family and friends. Yet without adequate support for the caregiving that is more likely to be needed as Illinoisans age, those potential blessings will compound the already significant burden particularly for those with lower incomes.
The pandemic can serve as a reminder of the value of time spent together with our loved ones. Just as we stay apart to care for each other now, we should come together to pass legislation that allows family caregivers to look out for their loved ones and meet their needs. We can start by expanding the Earned Income Credit (EIC) to caregivers, counting their caregiving as work that would qualify them for the benefit. An expanded EIC isn't everything that family caregivers need, but it is a start. Investing in family caregivers is a far more sustainable strategy for coping with our current and future challenges than doing nothing with policy.