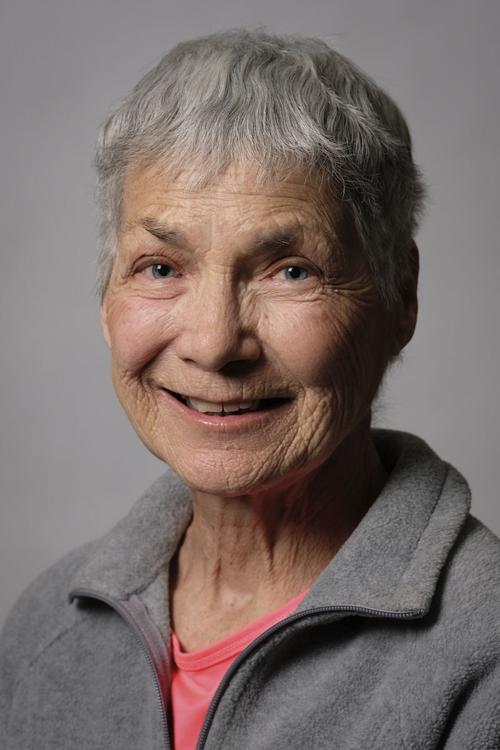 "It may be hard for an egg to turn into a bird: it would be a jolly sight harder for it to learn to fly while remaining an egg." — C.S. Lewis
Chapter 1, Article 2, "Obligations of patients to their physicians," paragraph six of the AMA's (the American Medical Association's) 1847 Code of Medical Ethics reads: "The obedience of the patient to the prescription [think total treatment protocol] of his physician should be prompt and implicit. He should never permit his own crude opinion as to their fitness to influence his attention to them."
In her 2013 Forbes magazine article, "Dinosaur Doctors and the Death of Paternalistic Medicine," Carolyn McClanahan, MD, relates her and her husband's frustrating encounter with an old-style paternalistic physician during their search for a doctor who practiced patient-centered medicine to perform a routine procedure.
In her article, she acknowledges the sad truth that for more than a century, the practice of medicine fostered a "god complex" that "many doctors are [still] perceived to have to this day." She also recognizes a nascent move toward patient empowerment, allowing them to become their own "decision makers" with respect to health care choices, although it is a movement in its infancy.
So how did an extreme paternalistic medical paradigm accommodate the propagation of "so many me's," people brazen enough to believe we have the right to absolute autonomy in determining our healthcare choices, coupled, of course, with the responsibility to be educated about our illness, informed about current research and treatment options and, with sufficient self-knowledge to make intellectually, temperamentally, financially, ethically and physically compatible selections from the smorgasbord of choices that technology makes available to us?
While inroads into disassembling the paternalistic medical paradigm began with a court case in 1914, it was dealt a noteworthy blow during the Nuremberg Trials of 1947, specifically the Doctors Trials. The prosecution of 23 Nazi physicians for crimes against humanity led to the creation of the Nuremberg Code, a list of 10 ethical principles, protecting human subjects during clinical research trials and experiments from the cruelty and exploitation endured by prisoners in Nazi concentration camps. Among the 10 principles were the voluntary consent to participate by subjects and the right to refuse to participate at any time.
Although voluntary consent would evolve into informed (voluntary) consent, preoperative consent forms were not prevalent into the 1960s. In fact, in the late '60s, half of surveyed physicians considered it medically acceptable, with 30% finding it ethically acceptable to perform a mastectomy with no patient authorization other than the mandatory blanket consent form used for hospital admission. Likewise, more than fifty percent of physicians considered it ethical not to inform cancer patients of their enrollment without knowledge or consent in double-blind experimental anti-cancer drug clinical trials. In fact, well into the '70s, physicians largely considered requirements for informed consent to be "inconsistent with good patient care."
My own transformation from soft-spoken, compliant patient to an outspoken, critically thoughtful patient with enough chutzpah for 10 of me happened in 1970. Waiting in the doctor's office for a pre-surgical consult, I looked up "endometriosis" in one of his medical textbooks. It was unsettling to read that treatment recommendations had no medical basis whatsoever. The decision to perform a radical hysterectomy or not was determined entirely by the woman's marital status and age. Married women avoided the surgery all together while single women only avoided the knife if they were considered young enough to still be desirable candidates for marriage.
I was 27, divorced and, having finished my MA degree, was planning to pursue a Ph.D. As the doctor explained, no man wanted to marry a woman who competed with him intellectually, making my academic plans the cherry on top of my already marital misfit circumstance and making me the poster child for a radical hysterectomy. I hadn't yet mentioned my intention to insist on an informed consent form on which I could pen some surgical restrictions and when I did, well, all hell broke out.
Looking back on that event, I underwent a remarkable transformation very quickly, arriving at the appointment a humble Ford Pinto and leaving a Maserati. A good friend of mine, not so outspoken or fortunate, was among those women who underwent an unannounced and unauthorized mastectomy, never having been offered any evidence of disease.
In 1981, the AMA recognized for the first time, informed consent as a "basic social policy" essential "for enabling patients to make their own choices even if the physician disagrees." Thirty-nine years later, the disturbing truth is that patient autonomy and decisional authority continue to be routinely undermined by medical coercion, intimidation and manipulation.
Patient autonomy and informed consent are undermined in other ways as well. In clinical practice, consent forms are signed upon entering the doctor's office, making it technically an "uninformed consent." Moreover there are seldom or ever alternative treatment options to consider nor, in most cases, are physicians receptive to treatment suggestions from the patient, regardless of how well-informed or credentialed the patient might be.
I know several patients whose recent experiences show the extent to which the paternalistic medical paradigm is still in play and how empty the 1981 AMA declaration is. One patient was "fired" by her physician for requesting additional information on a prescription drug he recommended about which she had a number of concerns. Another patient was threatened with withdrawal of care for asking why a prescription medication was being withdrawn. I myself was told to be "grateful for the extra time you've had [to live] and stop complaining" when I asked about possible add-on treatments to address a problem identified in one of my tests. And, a fourth acquaintance, a cancer patient, is too afraid of her oncologist to ask any questions at all.
These patient experiences represent different geographic areas, suggesting continued widespread use of the worst of paternalistic medical practices. As notable perhaps, is the fact that all of the patients are women and all of the physicians are men. If I were a gambler, I'd call that a tell.
Charles Darwin said, "It's not the strongest of a species that survive nor is it the most intelligent, but the most receptive to change." McClanahan's "Dinosaur Doctors", many of whom many of us know, now face more than an increasing number of self-empowering patient challenges. The website Patients Like Me offer patients resources that help them manage their own care while organizations like the Institute for Healthcare Improvement are finding creative ways to improve individual and whole population healthcare systems. According to McClanahan, even Aetna forged a collaborative project with Patients Like Me to connect their insured members with a larger patient pool to help them understand and manage their illness and their care.
The healthcare paradigm is changing dramatically and doctors tethered to the old paradigm will have to change as well, less they fulfill General Eric Shinseki's prediction that, "If you don't like change, you will like irrelevance even less."
Kathy Chonez, of Murphysboro, was diagnosed with lung cancer metastases to the bone marrow in 2012 and was told in 2015 that she had less than two months to live. She's frequently reminded by doctors that she should've been dead a long time ago. She formerly worked as a faculty member at SIU Carbondale in the foreign language department.
Catch the latest in Opinion
Get opinion pieces, letters and editorials sent directly to your inbox weekly!