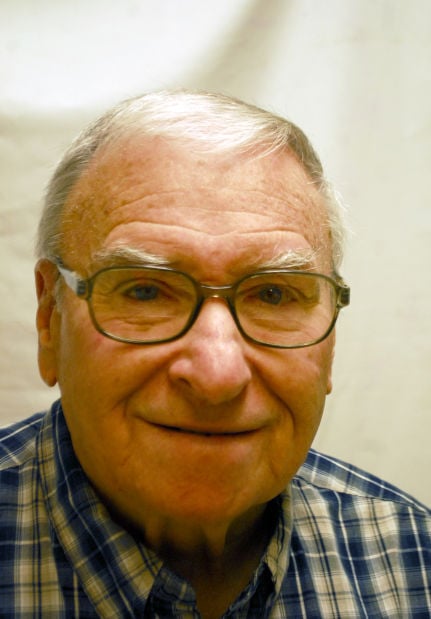 It appears that we may be seeing a light at the end of the tunnel from this terrible coronavirus that has swept the world with death and dismantled lives and society in general. 
While this can be a frightening event and long lasting, it is not the first one the world has seen. Many plagues have visited the world. Given the times and places, some may even have been more destructive than COVID-19.
That being said, we do know, that this one has caused too much suffering and death.
One such event recorded long ago, and found in the "History of Illinois," labeled as "The Great Epidemic" tells the story as follows.
"In the summer and fall of 1838, a great epidemic of chills and fever raged in Southern Illinois. For a period of over four months there was scarcely any rain. The dews no longer fell and the sun was mercilessly warm. In the meantime suffering and death reigned supreme. In going through these regions, travelers would often find homes in which every member of the family was sick.
What a blessing it was that a stranger should be guided by Divine Providence to the lonely cabin to give a cup of cold water to the sick and dying. It continued until after the great eclipse of the sun on September 18th.
The Indians said the Great Spirt was angry and many others thought the Judgment Day was at hand, but the sun came out bright as ever and that was followed by a good rain. The air was purified and the pestilence vanished." 
The enemy that we are engaged with now has fought a deadly battle but we are a nation of God-loving people and all the other powers of the world cannot compete with him. He is on our side.
The virus has tried to instill fear in our minds, but failed miserably. It has traveled around the world to spread its wrath upon all targets found. No living body was safe.       
We have sailed our ship through stormy waters the past several months, but kept our bow headed into the virus-blown winds, with strong attacks against our enemy.
It separated us from family and friends, but with mask and spacing, we held a steady course and leverage against it. The virus has tried to sink our souls with the loss of friends and family. But we have used our life boat of prayer, meeting a vicious enemy head-on.
Above all, we have kept our faith, for we know that without it, we would have failed. God is the sun and light that we search for, to cure and end this pestilence. We will overcome our grief and sadness with time, but we will never forget our losses of human kind. Many families experienced death from within, some with sickness, others financial, homes lost, school closings, and many more problems were created by this pandemic.     
A bright side of this ongoing virus, if there is one, is that a vaccine was found early on that protects us, and it was rapidly produced — which hopefully will shorten its run. Spring is in full bloom now, and with summer nearby we can look forward to a bright sun and with God's help, this virus will soon disappear. 
The light at the end of the tunnel now glows. We are starting to win the battle as shown in all medical reports. We must be vigilant of what still needs to be done for the war still exist.
We can still cause leaks in the hull by not wearing mask when required. Remember, this virus can pass through these leaks and sink the ship. Total victory, is just over the horizon, and with God's blessings, and our obedience to the rules, our ship will soon sail in calm waters again.  
Glory be to the highest, for without the Lord, we would have sunk.
Charles F. Burdick is a lifelong resident of Grand Tower. After graduating from high school, he joined the U.S. Navy and then went on to a 42-year Maritime career including 35 years as Master Pilot. He has been retired for 27 years and enjoys local history and writing poetry.