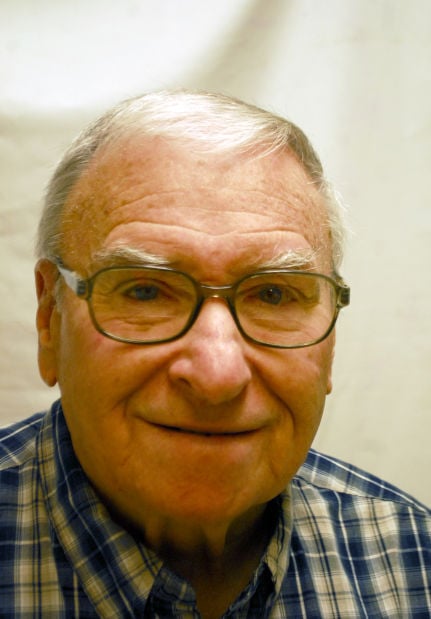 The following is based on a collection of news articles that appeared in the Daily Independent in 1943: 
On Feb. 6, 1943, the article said that Ardell Charles Brown, 60, was beaten to death in a Grand Tower street about 6 p.m. by Delbert L. Newton, 28, of Grand Tower, according to Sheriff Tanner Hanson.
Hanson continued by saying a boy named Joseph Worthen came along to where Newton stood over the dead or dying Brown, a former Grand Tower police officer, and that Worthen and Newton put his body in a car. Worthen said Newton refused to go with them to the doctor's officer. The boy said he did not know whether Brown was dead at that time or not. He was pronounced dead at a doctor's office a few minutes later.
Sheriff Hanson, saying Newton was jailed here Saturday night sometime after the killing, had this to say for himself: He (Brown) called me into the street and ask me if I was still mad at him. He reached into his pocket for something and I hit him with my fist and he fell. Officers are investigating a report that the aging ex-law officer was clubbed to death.
Sheriff Hanson said he was told that Brown, some years ago had arrested young Newton on two or more occasions for drunkenness, disorderliness, and fighting. Reports of threats by Newton to get him, were being investigated.
The report further stated, Newton was adjudged insane Feb. 23, 1939, according to Shariff's office records, and was sent to Anna. However, for the last year or two, he had been working in Detroit Michigan and had returned to Grand Tower only last week.
Examination disclosed two wounds in the back of Browns' head, but no skull fractures, although officers said he suffered a cerebral hemorrhage. The jaw bone was shattered on the right side of the chin, where one tooth had been loosened by a blow. The roof of the mouth was bruised. There were other lesser injuries.
Sheriff Hanson said that while he suspects there was an eyewitness or two, he had not as of late this morning, located such a witness. Young Worthen, according to the Sheriff, did not see the assault or did not hear Newton explain how the body happened to be in the street. It was a blacktop street and officers say the fall of itself hardly could have inflicted such injuries to the head and face. They doubt as well that fist blows could have caused such havoc.
On Feb. 9 a report said, Coroner Roy Huffman, investigating the slaying of Ardell Brown, returned a verdict Monday night recommending that Newton be held to the Grand Jury without bail.
Sheriff Hanson said today that he knew of no major developments in the case. Sheriffs are investigating a report reaching them at Grand Tower that Newton allegedly uttered threats against three Grand Tower persons at Howardton a day or two prior to the killing. No evidence was produced that Newton used a weapon.
A newspaper account said, Newton employed an attorney to defend him. The prisoner has refused to talk further to law officers, Sheriff Hanson said.
On Feb. 11 a report said, that Newton's attorney, was not satisfied with the coroner's verdict holding Newton to the Grand Jury without bail for the slaying of Ardell Brown at Grand Tower, and is seeing Newton's release pending grand jury investigation of the killing.
More than one person from Grand Tower has remarked in Murphysboro since the killing that the former officer had allegedly used his night stick on Newton some years ago, inflicting head injuries.
Evidence before the coroner's jury revealed, contrary to the first reports of the case, that the boy who came on the scene with two girls, to find Newton standing over his victim, heard Newton mumble: You ------ I've got you now. The girls testified in effect that they heard Newton say: You beat me up when I was a boy but I've got you now. Newton is expected to claim that he suffered a brain injury at the hands of the former law officer, and as a result of the same he was sent to the asylum at Anna, and has never fully recovered.
On Sept. 22 the state concluded its evidence against Delbert Newton of Grand Tower early this afternoon indicted for the alleged murder of Ardell C. Brown, ex-marshal of Grand Tower.
Newton's defense by Attorney Fletcher Lewis this afternoon was expected to center on Newton's original statement that he struck Brown only with his fist, and in self-defense.
State's Attorney Glenn O. Brown and assistant Attorney Orvan Pugh are appearing for the state.
At his trial Newton was found guilty by reason of insanity and was incarcerated at the asylum in Anna, Illinois.
Charles F. Burdick is a lifelong resident of Grand Tower. After graduating from high school, he joined the U.S. Navy and then went on to a 42-year Maritime career including 35 years as Master Pilot. He has been retired for 27 years and enjoys local history and writing poetry.