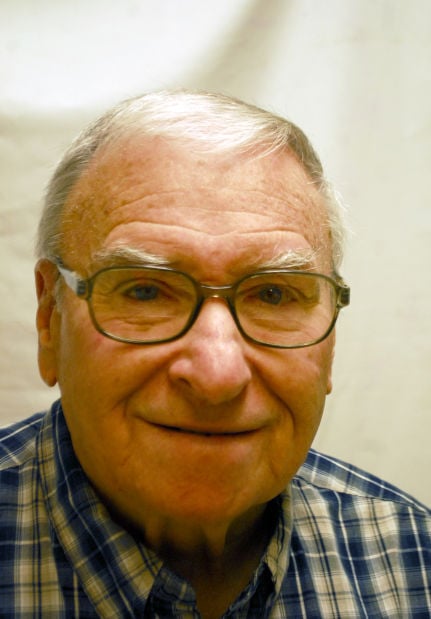 I am a registered Democrat and have been all my adult years. But I have always voted for the man rather than the party.
I have probably voted for nearly as many Republicans as Democrats. Well, that may be stretching it a bit, but I have never been a die-hard Democrat. I have voted a Democratic straight ticket a few times in my life but mostly split. I say this because Trumps radical hate statements and cult like following has changed my voting outlook drastically.
The Republican Party has now become more of a cult than a political party. I can no longer associate one single vote of mine, to a cult following. I will never again vote for a Republican.
Trump was impeached twice while in office, but most Republicans voted not guilty, when he was as guilty as sin. I lost all trust in them. Trumps following by Senators and Representatives is unbelievable. They run after him like chickens running to the coop, out of the rain. He was voted out by the people. After he was voted out, they are still kissing up to him, and sticking with him, like mud on a turtle's back. How many trips to Florida has some senators and representatives made since Trump left office and moved to Florida?
They represent us, we voted Trump out, but they are still backing him and he is no longer in the Whitehouse. Using the old Proverb, what's wrong with this picture? The stimulus package, just passed by the Democrats is a good example of where the Republicans stand. Not one of them, voted, not one, for this much needed relief. As it has been in the past, it shows again what the Republicans in the Senate and House thinks about you and I. They could care less about their constituent. Just remember, not one voted for the stimulus relief package, one of the most needed and important care packages ever passed.
We've all heard their excuse as to why they were against it. Which was, that people wouldn't want to go back to work when jobs become available. If I read them correctly, they are saying they were against the stimulus package of a measly amount of $2,800 because people would live off this and wouldn't work, when it became available. What a joke!
And that part of the extended unemployment pay wasn't necessary, so they say, because that too would cause people not to want to go back to work, if a job came open. This is loose tongues wagging making excuses. These are the same people that cut wealthy corporation's taxes by billions of dollars, and raise the middle man's taxes.
They tell us this is so corporations can create more jobs. The truth is they put this into the corporate funds so their stock will show a gain, making them even more wealthy. What they really want, is things to remain the same, the rich get richer and the poor get poorer. God forgive me as human, for not loving all your children, as some are mean and disconnected from reality. I do pity them though.
I cannot conceive in my mind how our politicians could be against government help, for some relief from this great pandemic we are witnessing. Much suffering and death this monster has created. Not only loss of life but much sickness and mental strain has been experienced. Loss of employment, and homes lost. Renters being put out of their houses for lack of money. No income from so many job losses. Schools being closed, affecting education. All of this came without fault of anyone, leaving many broken hearts. Government should want to help in this situation, but it appears that the Cult knows best.
Many Republicans are still under Trump's cult-hold. They are still preaching fraud in the last election. Some of them are playing down the takeover of the Whitehouse on, Jan. 6, 2021, almost as if it didn't happen. This is not the same party I have voted for at times. Angered thinking is not good, but I will hold fast to this thought: Never again will I vote for a Republican candidate.
Charles F. Burdick is a lifelong resident of Grand Tower. After graduating from high school, he joined the U.S. Navy and then went on to a 42-year Maritime career including 35 years as Master Pilot. He has been retired for 27 years and enjoys local history and writing poetry.