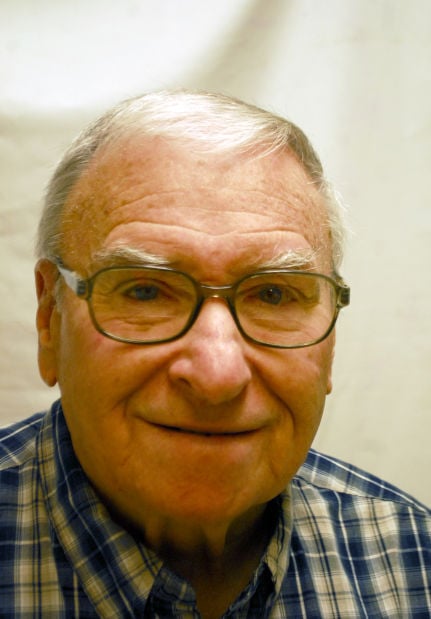 Many boats have passed Grand Tower, via the Mississippi River, but none could compare to the excitement and interest that this race caused. The race was that of the Natchez and Robert E. Lee.
Small naval vessels, including submarines, passed Grand Tower, Illinois during World War ll. Yachts, and many other shapes and forms of vessels have passed by our town, but the race above superseded all in excitement.     
Tiff Jenkins speaks about this race in a St. Louis Globe Democrat interview in 1928.
"Remember it as if it were yesterday," said Tiff Jenkins, of Grand Tower.
We heard they were coming and got ready for them. The whole town was out and people were here from miles around.  Didn't know what time they'd be along, so we just stayed up all night. Bonfires were built, had a dance, and carried on right lively.
Well, they came by here about dawn. Smoke was a rolling, engines puffing. It was a pretty race, I'll tell you. We cheered them as they went by and they whistled a salute. By the way, I've got a picture of the two boats in the old safe up at my house.
The two boats Tiff Jenkins was talking about were the Natchez and Robert E. Lee and the commotion created by the famous race between the two steamers from New Orleans to St. Louis, 1278 miles, in 1870.
At 5 in the afternoon, on June 30, the Robert E. Lee backed out from the levee at New Orleans and five minutes later the Natchez followed her…but without the elaborate preparation for a race as had been made on the Lee. 
Captain W. Cannon of the Lee, had stripped his boat for the race, removing all parts of her upper works that could be dispensed with.  He also hired the Steamer Frank Pargoud to precede her 100 miles up-river to supply coal; and arranged with coal yards to have flatboats awaiting her in mid-stream at given points, to be taken in tow underway until the coal could be transferred to the deck of the Lee, and then cut loose to float back. He refused all business of every kind and would receive no passengers.    
The entire town of Natchez, Mississippi turned out to watch the race and thousands of people congregated on the bluffs at Vicksburg, Mississippi. Ten thousand looked on at Memphis. At every point telegraphs ticked out progress. Passing times at Memphis and Cairo were cabled too Europe. 
The Robert E. Lee won the race, arriving in St. Louis 3 days, 18 hours, and 14 minutes from the time she left New Orleans. The Natchez had previously held the record for the run with 3 days, 21 hours, and 58 minutes. 
No steamboat race ever excited so much interests throughout the civilized world as the one between these two rivals, with more than a million dollars being bet on the outcome. Some 30,000 people received the Lee as she steamed into St. Louis, and Captain Cannon was thrown a lavish banquet and fully lionized while being there. Even though slowed by fog between Memphis and Cairo, some men still felt the Natchez was the faster boat, but was simply out-generaled by the commander of the Lee.
An interesting point can be made here. The distance between New Orleans and St. Louis was 1,278 miles at the time of the race. Today, this same stretch of river is about 250 miles shorter. 
The reason for this is a simple one. With dikes the currents have been redirected, and bends have been cut out, thus shortening the distance.
As a river pilot for 35 years, in my day, I have seen a considerable amount of channel changes that shorten the river.  Not all of this was caused by man, but nature played a big roll too.
Charles F. Burdick is a lifelong resident of Grand Tower. After graduating from high school, he joined the U.S. Navy and then went on to a 42-year Maritime career including 35 years as Master Pilot. He has been retired for 27 years and enjoys local history and writing poetry.