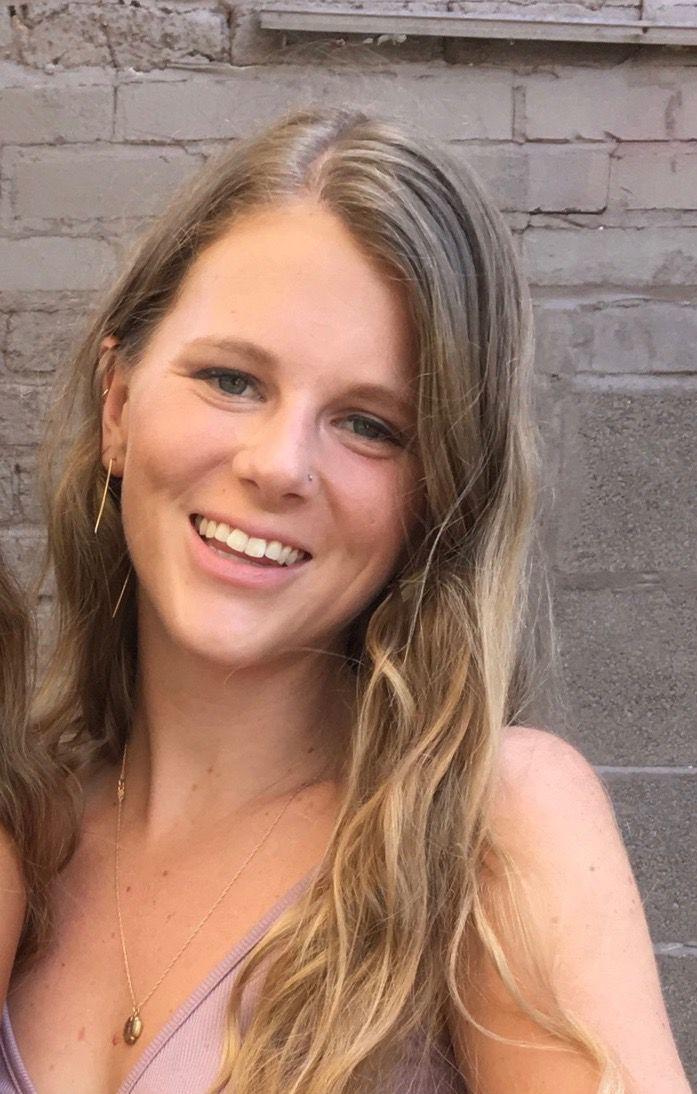 Friday marked the beginning of patio season for Tres Hombres in Carbondale. It's a transition celebrated by the employees and customers alike, signifying the end of days bundled up inside and replacing them with promises of live music, sunshine and fresh air.
To share the news with others, Tres Hombres scheduled Kyle and Melissa Triplett, a bluegrass and country musical duo, to play live music on the patio for the dinnertime crowd.
I arrived for my serving shift at 9 p.m., and with over an hour passing since the Tripletts finished their set, I was surprised to walk out to a patio that was still completely full of life. The tables, strewn with baskets of chips and salsa, pitchers of margaritas, and half-full drinks, were almost all completely occupied.
Large groups of boisterous customers, clearly overcome with being out in warm weather for the first time all year, showed no signs of wrapping up their evenings anytime soon. Even the patio waitress, who was getting off of her second shift of the day, eagerly transferred me her remaining customers so she could change into her dancing clothes and get ready for the DJ that was scheduled for later that night.
What had previously been a cold, forgotten part of Tres, occupied only in brief spurts by those wanting a cigarette or taking a phone call, was completely transformed by the warm weather into a lively buzz of people fully embracing a night out.
I felt a wave of energy and refreshment, the life in Tres Hombres replacing any remnants of the winter blues. With the extra boost, I found myself happily navigating the welcomed chaos — dropping off fajitas to a group of giggling teens, a few margaritas to a group of ladies having a girls night out, and a pitcher of water to a group that might have had one too many.
I made my way back into the bar, my mind preoccupied with the added layer of patio activity. I'm not sure if my preoccupation was to blame, but it took my mind an eternity to comprehend what came next — the swarm of people that came rushing in through the patio and the succession of loud bangs making no real sense to me.
Or maybe it wasn't my preoccupation, maybe that's just the way a mind responds to its first experience of being around an active shooter. I'm not sure I've had any experience to help me comprehend the screaming, loud bangs, and hysteria.
People began dispersing, some dropping under tables, others darting into the kitchen or running behind the bar in a frenzy. I started to move, although I didn't know where I was supposed to be running away from. People were moving in all different directions, how could I know what the life-saving direction happened to be?
Calling for help was the only logical thing I could settle on, so I grabbed my phone, crouched down, and called 911 without hesitation — knowing for certain that whatever was happening, it was an emergency.
The dispatcher informed me that police were on the way, and as that call ended, I found myself wondering, again, what logical steps I could take. I tried to focus, hoping to make sense of what was going on. My efforts were quickly interrupted as I turned to hear a regular Tres Hombres patron, who was barely coherent in the midst of her panic, exclaiming that her friend had been shot.
I had no clear thoughts or direction, my need to take the right actions completely lost on my shocked mind, as my feet began moving underneath me. I rushed through the patio door, immediately stopped by the sight of my previously ready-to-party co-worker kneeling next to one of our patrons, applying pressure to his shot wound.
My feet continued to move underneath me, taking me out through our patio gate and toward the now-approaching police, as screams came out of my mouth that we needed help, and we needed help now — someone had been shot. I half-registered that I was accompanied by another woman, who was joining my screams for help, but both of our voices were lost over the commands of the police officers who, with extended guns, instructed us to get down.
As I dropped down to my knees, the instructions to stay down gave me no other choice but to take in the scene around me. My heart sank as I realized there was more than one victim. Even as the police rushed over to the man I spotted, who was lying just outside of the patio, I found myself in disbelief. When I finally looked away, my eyes met those of one of my co-workers, his expression reflecting the same feelings of helplessness and shock.
I found my co-worker guiding me off the ground and back inside as the police settled around the building, first responders tended to the victims, and the feeling of imminent risk subsided. The following moments were bizarre; we were in a restaurant full of customers, some still crouching under tables that were covered in half-eaten plates and bills that needed settling, and staff, our normal duties no longer relevant. As we locked doors, talked to customers, and closed tabs, it was clear that everyone present was trying to take the right actions for something we didn't have any protocol for.
Where do we go from here? Everyone looked around for answers. While words never came that made the situation better and we were all operating on improvised plans, the aftermath of the shooting revealed an unspoken, unanimous decision to have compassion at the root of all of the steps we took moving forward.
There were regular patrons, staying long after other customers were safely escorted out, who stayed to help the staff out and make sure everyone was OK. There were numerous employees who had not been working that night, who started doing dishes, cleaning tables and walking around to personally check in with every individual remaining on the scene. There were countless indications of everyone's decision to be present for and with one another.
The compassion penetrated through our individual anxiety, adrenaline and fear. Even as we worked our way through the bar's closing routine, the compassion continued. Texts and calls flooded in from co-workers, friends, family and service staff at other local restaurants and bars expressing concern and support.
The next day, Carbondale continued to show up with heartfelt compassion. The restaurant and bar had business all day, many coming in to show their support despite the jarring news. Fiddle Rick and the Bourbon Boys came out as scheduled that evening to play live music at Tres, vocalizing their concern about the situation, but focusing on continuing the show to keep things moving forward.
Co-workers stepped up to cover shifts at ABC Liquor and Tres Hombres for employees that needed more time to process their experiences. Countless people reached out to the victims, offering prayers and support. The community as a whole came together to offer a united response of compassion, the most immediate remedy available to soften the shared feelings of despair and fear.
As my family and I processed the shooting, as well as the lockdown at my little brother's high school for a dispute that involved a weapon that same day, my mom wanted answers to the same questions. Where do we go from here? What can we do about this?
The liveliness of the patio on Friday evening before the shooting represented a new season for Tres Hombres, but it was also indicative of the community that I've been rediscovering since my recent move back to my hometown of Carbondale. It's a small town that is sustained by a deep-rooted and strong community, full of people who want to support local businesses, enjoy home-grown outings, and to be a part of helping Carbondale stay alive.
Just as the energetic buzz of customers enjoying a night downtown gave me a refreshing feeling of life, for myself and my town, the quiet but pervasive feeling of support after the shooting also represented a strong community to me, one that has the ability to prevail.
While I think there are very important political conversations that need to happen regarding gun violence and crime, I believe that discussing the tremendous impact a community can have on societal issues and progression is an equally important one. The people of Carbondale have demonstrated overwhelming support and investment for community issues, adversities and positive endeavors alike. The high level of community connection and individual contributions create a meaningful foundation for our community to move forward together.
Reflecting on the level of support, concern, compassion, and response that our community has continued to offer in times of celebration and in times of hardship is a conversation worth having.