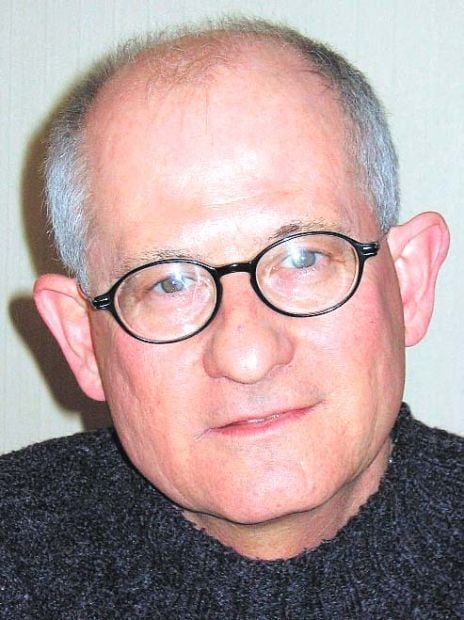 Allen C. Guelzo's "Gettysburg: The Last Invasion" is the best treatment of that battle and its significance of the many I have read. The epilogue itself is worth the price of the book.
In it, Guelzo reminds Americans what President Lincoln thought of America, and by implication, what Americans should think of America. He does this by interpreting The Gettysburg Address, phrase by phrase. In 2020, it might begin "Two hundred forty-four years ago our fore[bears] brought forth on this continent, a new nation, conceived in Liberty, and dedicated to the proposition that all persons are created equal."
Dedicated. To the proposition.
Guelzo suggests that it seemed ridiculous to the powers of the world "that a nation could be dedicated to anything as rationalistic as a proposition…" And further, that "nations are not dedicated; they simply are…propositions are not the building stuff of a people's identity; nations are made by time, by collective memory, by racial and religious solidarity, by histories of loyalty and submission to a select race of leaders, warriors and rulers. Propositions are fit for debates, disputations and tutorials, but not for nation building. But this was just what the American founders had done. It might take twelve centuries to make a Frenchman, but it would take only twenty minutes of reasoning to make an American."
Twenty minutes of reasoning.
"Come now, let us reason together," as Isaiah 1.18 implores. What is this proposition we call America? To what, as Americans, are we dedicated?
Surely "that all persons are created equal," and not by virtue of region nor race nor religion nor class nor age nor ability nor gender nor sexual orientation nor education. Rather, created equal by virtue of being a human being. If you are a breathing Homo Sapien ("wise one") within the judicial territory of the United States, that means you and your neighbors — equally protected under the laws, as established in the 14th Amendment to the U.S. Constitution, 1867.
And yet, African-American men did not get the right to vote until 1869 (the 15th Amendment). Women of all races did not until 1920, four amendments to the Constitution later. Unimpeded access to the polls has been blocked by various taxes, tests and rigors of registration. The Equal Rights Amendment has still not been ratified, needing one more state's approval to be enacted. In my lifetime, education was considered a matter of separate, segregated access. Today, insurance companies in America do not allow a reimbursable treatment code for "marriage counseling," because we still are not sure who can be married to whom. And immigration policies barricade clear paths to citizenship.
No wonder "identity politics" is such an intense dynamic in our nation. Our founders have made America so as to be a very accommodating legal umbrella. And yet, many in our nation do not dwell securely within its dripline. The inertia of "identity politics" threatens to strain the edges of our umbrella to the point of tearing. This inertia, in part, reveals the cause of the backlash surge of white male nationalist movements. That select minority's power is being threatened.
The establishment of unique identity, to be protected under the laws, is a moot point if there is no American identity and its laws to protect our diverse people. What is needed now is not more voices crying for consideration. What is needed is for our many voices to speak together as one with equal protection under the laws — dedicated not to themselves solely, but to the liberal, generous proposition that is America. Such a dedication might be directed toward productive employment and ownership opportunities for sustaining wages; tax reform which requires a civic and proportional responsibility of the fortunate; comprehensive access to higher education and health care; unimpeded voter registration and immigration reform; an equitable application of justice throughout our courts, and environmental protection for the viability of life on Earth.
White men have been a minority in this country since the founding of Jamestown, 1619 (considering women, persons of color, Native Americans and juveniles). Yet white men have held the majority power in government, finance and the economy, investment and industry, property and public opinion. White men have been masters of their own "identity politics" since our nation's founding. Ironically, a small group of white men gave us a government, which Ben Franklin described as "a Republic, if [we] can keep it." We have been given an ideal proposition to which we may be dedicated. Such a proposition, as Reason itself, exceeds the narrow entitlements of any one claimant.
The most American position to which a citizen can be dedicated, in this election year, is that liberal one, inherent in our nation's character to create and conserve a government founded upon a proposition: "We hold these truths to be self-evident, that all persons are created equal, that they are endowed by their Creator with certain unalienable Rights, that among these are Life, Liberty and the pursuit of Happiness."
Roger K. Lyons is a regular letter-writer from Harrisburg.
Catch the latest in Opinion
Get opinion pieces, letters and editorials sent directly to your inbox weekly!