Opinion | Tom English: An advocate for positive change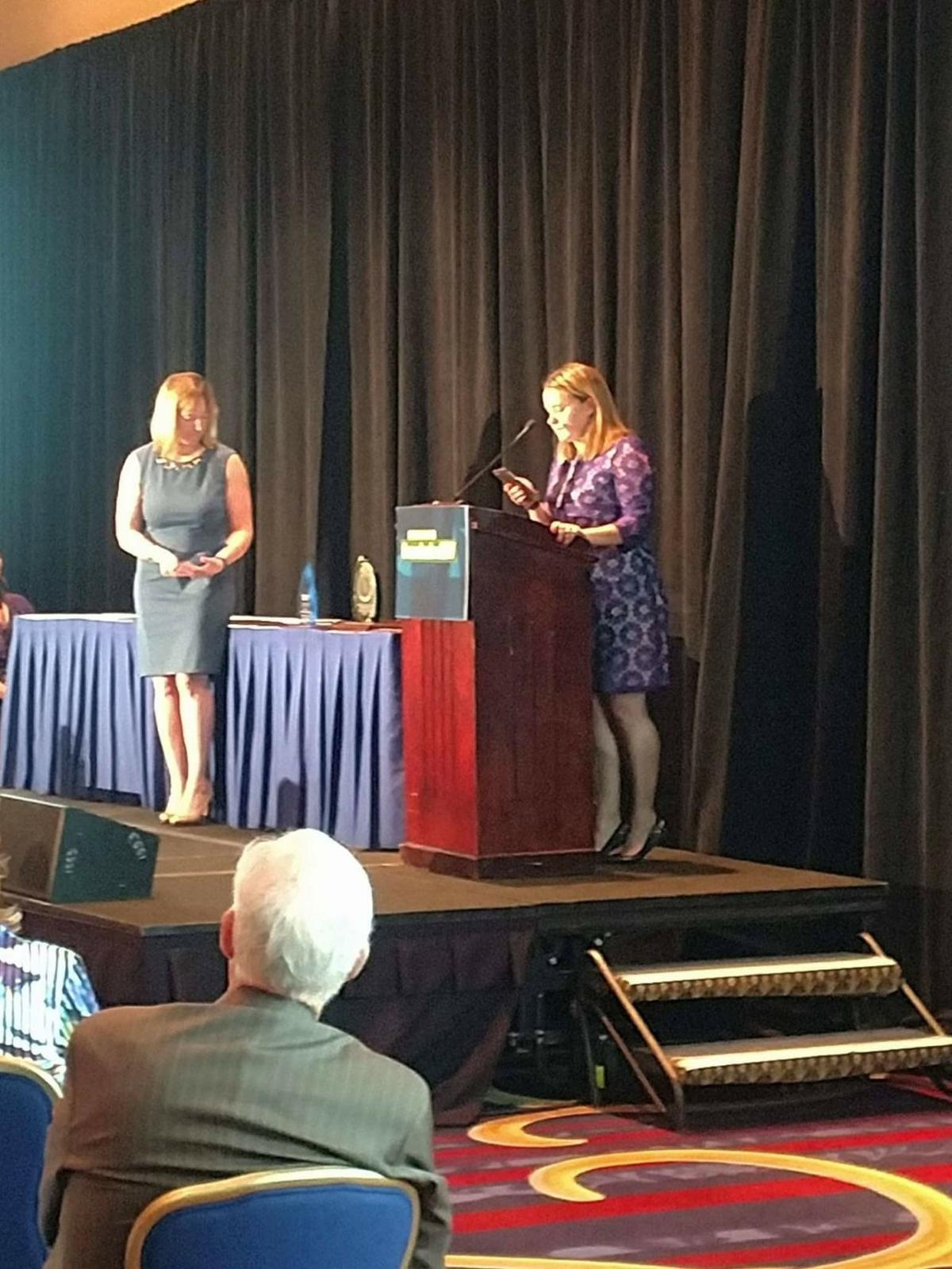 I'm not one to brag about awards much.
Sure, it's nice to be recognized once in a while for the hard work we do, but it's not why we do this.
But, this is a little different. This feels much different.
For more than two years, Molly Parker and The Southern have been reporting about the housing crisis in Cairo. Needless to say, I don't think we ever expected it to become what it has become.
What started as a story about deplorable living conditions in the Elmwood and McBride housing complexes run by the Alexander County Housing Authority has turned into so much more.
National news organizations — CNN, The Washington Post, NPR, The New York Times, just to name a few — have picked up on it. It was a subject of a story on VICE News on HBO.
When Parker came to us about this story about two years ago, I never imagined it would come to this. Never in a million years.
But, yet, I'm not surprised. In fact, whenever Parker tells me something new about the story, I'm not surprised in the least.
On Tuesday, Parker accepted the Associated Press Media Editors' Community Journalism Public Service Initiative award — and the grant money that comes with it, which will help her continue her investigative work — here in Washington, D.C., at the ASNE-APME-APPM News Leadership Conference.
I couldn't be more proud. She accepted this award because this has been her project from the beginning. With help from Richard Sitler, Isaac Smith and the rest of the newsroom, Parker has shown the world where Cairo, Illinois, is.
It's because of her reporting that HUD took over the Alexander County Housing Authority.
It's because of her reporting Ben Carson came and visited Cairo.
It's because of her reporting that our U.S. senators, Dick Durbin and Tammy Duckworth, and U.S. Rep. Mike Bost all asked for an investigation into what happened.
It's because of her reporting that those national news outlets are also looking at the story.
And we're not stopping now, this story isn't over. Even though HUD has taken over the housing authority, that doesn't mean everything is just fine. There's still a lot of work to be done.
We've spent a lot of time and a lot of ink on the story in Cairo. Some have questioned that.
"What has happened — and today is still happening — is deeply troubling," Parker said at her acceptance speech Tuesday. "People ask me why we give this so much attention and time, and my response is simply — how could we not?"
Our mission at The Southern is to be an advocate for positive change in Southern Illinois. This story, this project, does exactly that.
Parker gave a three-minute speech after accepting her award. It was passionate. It was moving — a few people sought her out afterward, one even said it was "inspiring."
It was evident that she truly cares. In this business, that's a hard thing to do.
So, yeah, Parker won an award for her work. She should be proud of that — I know that I'm proud of what she has done.
But, it goes so much deeper than that.
I'm proud to call Molly Parker a colleague. We here at The Southern are lucky to have her.
All of us in Southern Illinois are lucky to have her.
Tom English is the executive editor of The Southern Illinoisan. His columns include his own opinions and do not necessarily reflect the views, opinion or editorial position of The Southern. He can be reached at tom.english@thesouthern.com or 618-351-5070. You can follow him on Twitter at @tomenglish23.