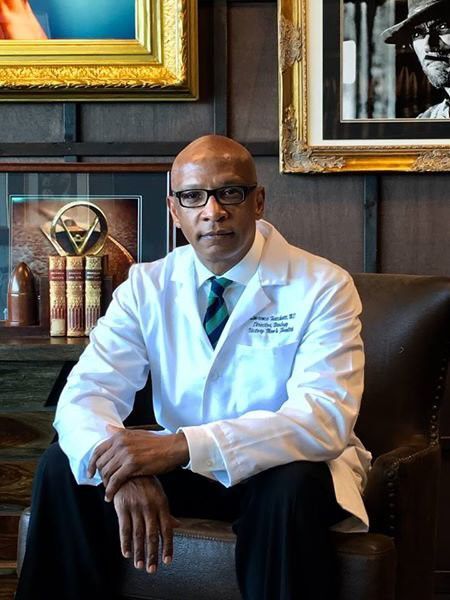 The infamous Tuskegee syphilis experiment began in 1932. At the time, there was no known cure for syphilis. Researchers wanted to see the full effects of the contagious venereal disease, and they enlisted the help of 600 African American men in Macon County, Alabama who were promised free medical care as participants. 
The men who participated were not given any treatment for the disease at all. Researchers watched as the men died, went blind and went insane and suffered a whole host of other medical conditions. 
In the end, 28 men had died from syphilis while 100 more died from related medical complications and about 40 spouses had been diagnosed with the disease and 19 children were born with it. 
This experiment was brought to light in 1972 and was finally shut down. It represents a horrific moment in our history, and it has done a great deal of harm to the black community. The Tuskegee experiment along with the surgical experiments performed on slaves have created a great deal of mistrust of medical research within the black community. 
Despite numerous studies showing that African Americans have a higher risk of contracting COVID-19 and are more at risk for a fatal outcome upon contraction of the disease, the black community remains resistant to the COVID-19 vaccine. 
According to a recent Washington Post-ABC News poll, just 63 percent of black adults say they would likely get the COVID-19 vaccine while 70 percent of whites and 78 percent of Hispanics said they were likely to get the vaccine. The poll also showed that only 32 percent of black adults said they would definitely get the vaccine while 45 percent of whites and Hispanics said they were definitely getting the vaccine. 
African American resistance to the COVID-19 vaccine is just the latest in a long line of vaccination avoidance. 
While there are certainly good reasons for African Americans to be weary of medical research given the atrocities of the past, the truth is that in today's world the far greater risk to people of color is the choice to not take vaccines. 
Vaccines have made the world safer and healthier. We have been able to wipe deadly diseases such as polio and smallpox thanks to vaccines. In a 2017 annual letter to donors, the Bill & Melinda Gates Foundation reported that since 1990, more than 122 million children's lives have been saved due primarily to the distribution and widespread use of vaccines. 
There is no question that vaccines continue to save countless lives. As an African American physician, I think it is important to speak out and tell the truth about vaccines and encourage everyone, regardless of race, to get vaccinated. 
More than 500,000 people have died from COVID-19 in our country. Vaccines are helping us turn the tide and stop this dangerous disease from taking more lives. 
It really comes down to simple math. We have vaccines that are more than 90 percent effective in stopping the disease. For populations that have a higher chance of getting the disease and a higher chance of a deadly outcome from the disease – a vaccine should be a no-brainer. I have already received my vaccine. I urge all people of color to do the same.
Dr. R. Lawrence Hatchett, is a urology specialist in Marion. He is affiliated with Heartland Regional Medical Center and several hospitals throughout Southern Illinois.