(Editor's note, Dr. Baltz, an ornithologist, has been writing a monthly story on birds for The Southern Illinoisan in 2018, the Year of the Bird.)
Just over a hundred years ago, the outlook for birds in the United States was bleak.
Millions of herons, egrets and seabirds were being killed each year for their feathers. The passenger pigeon, once the most abundant bird on the planet, had been hunted to extinction. And there was little legal protection of any kind for birds, meaning that they could be shot, trapped or poisoned, year round.
Thankfully, that changed in 1918, when the landmark Migratory Bird Treaty was enacted. An agreement between the United States, Canada, and later Mexico, the treaty established hunting seasons for game birds and provided broad protections for all other migratory species.
I can only imagine the unpopularity of the treaty at the time. Not only were feathers important fashion accessories, but the trade in plumes employed an estimated 83,000 people in America then, which is actually more people than are employed by the coal industry today. The government did its job, though, and one hundred years later, the Migratory Bird Treaty Act has been undeniably successful at helping protect birds.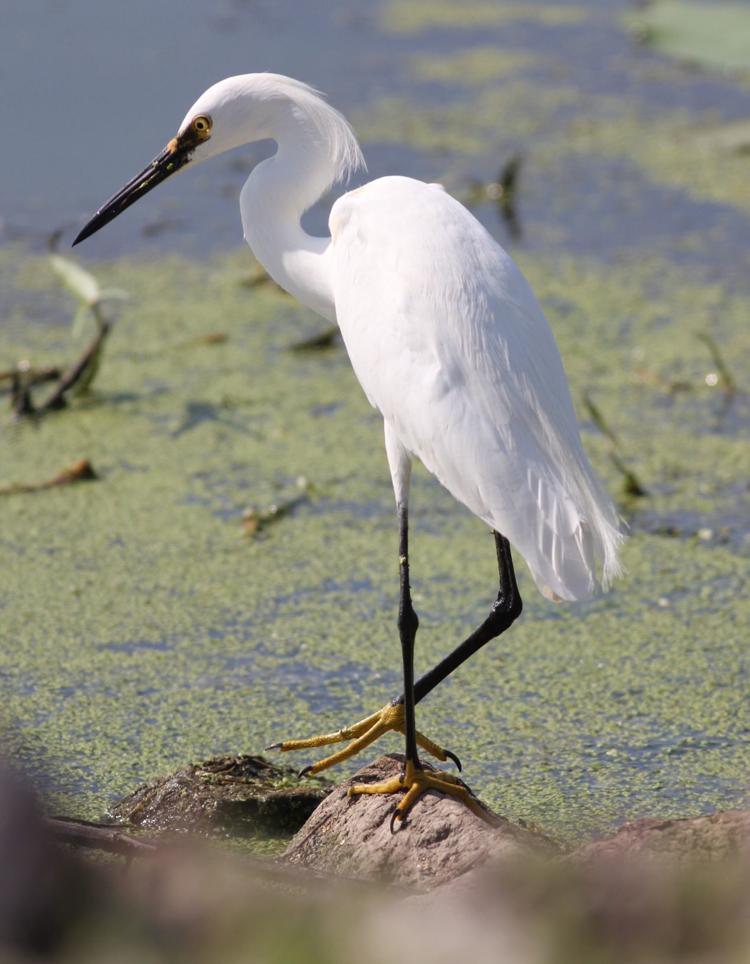 But, there are different threats to birds in 2018, with habitat loss being chief among them.
We can all relate to habitat loss because we've seen it. All around us, forests and fields are turning into subdivisions and malls. And the sprawl can feel unstoppable.
According to a U.S. Forest Service report, between 1973 and 2000, over 4 percent of the forest cover in the eastern United States had been lost. And rarer habitat types have fared much worse. Wetland habitat in Illinois has declined by 90 percent and, there is virtually no prairie left in the state.
Fortunately, habitat losses can be reversed, and much of what the government conservation agencies, like the Forest Service, and the not-for-profit conservation groups, like The Nature Conservancy, do is protect and restore native habitats.
But small-scale restorations are important, too, and you can do your part by creating habitat in your yard or garden.
This time of the year is the perfect time to plant trees, shrubs, and flowers that can provide food and shelter for birds and other wildlife for years to come. And the Audubon Society, the National Wildlife Federation and The Nature Conservancy all have backyard habitat certification programs and their websites provide guidance on how to landscape for wildlife.
And even though creating bird-friendly habitat on your little piece of the planet might seem like a drop in the bucket, when so much habitat has been lost, every little bit helps.
Which brings us back, in a way, to the Migratory Bird Treaty Act.
Recently, the Department of Interior has narrowed the Act's scope of protection by allowing incidental takes, including those associated with oil spills and failure to cover chemical waste lagoons. And while it could be argued that these are small changes to the Act, with birds already facing so many challenges, small changes can add up to significant impacts.
I'm proud to report that Illinois and several other states are suing the Department of Interior to reverse this decision. And let's hope they prevail. Because the right thing to do, is to continue to protect the birds, and other animals, that cannot protect themselves from us.