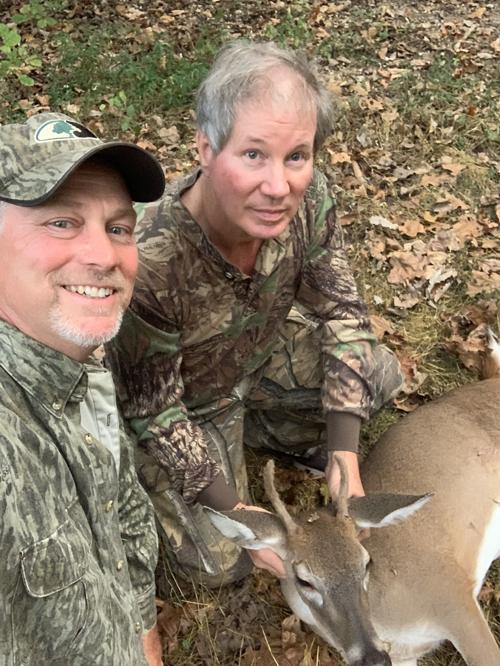 With his vision deteriorating as the result of diabetic complications, Terry Covington figured his deer-hunting days were over.
That thought was cemented last year when he climbed into his deer stand just to look around. Covington, of rural Carbondale, thought his residual vision was good enough to take a deer that wandered directly below his deer stand. Then Covington discovered he couldn't distinguish his father from a deer.
"My right eye is pretty much gone," Covington said. "I can see black and white. I don't have any color vision at all. I can't see much more than one step away. On my left eye, I can see out the sides a little bit."
That's when an old friend, John Hinde — and technology — intervened.
Hinde learned of a device that could be placed in the scope of a gun or crossbow that videotapes a hunt. The view through the scope is projected on a smartphone screen. It dawned on Hinde — he could be Covington's eyes.
"You don't have to look through the scope, you have to see the smartphone," Hinde said. "I'm sitting behind him and the phone is mounted on the scope. I'm sitting behind and I'm just looking at the deer in the crosshairs on my iPhone, like a little video game."
It wasn't a hard sell for Hinde.
"I was like, 'Wow, that is something that I might be up for,'" Covington said. "I just didn't think, of course, shooting with a crossbow, you're going to be close. You have a little more area to be not on target."
So, the pair started target practice. They worked out a system of taps that would allow Covington to get the target in his crosshairs.
You have free articles remaining.
"We practiced a little bit with it," Hinde said. "I'd touch him on his back, up and down, and I'd tap his head when he was on it. He had to get used to finding the safety. It's amazing it all panned out the first time. It's like one of those things that was meant to be.
"It's spot-on. We practiced with it. He hit within an inch of the bull's-eye. Basically, it's like a periscope, it's projecting the exact same image as if it was against your eye."
And, when the crosshairs were spot-on, Hinde would tap Covington on the top of the head, signaling it was time to shoot.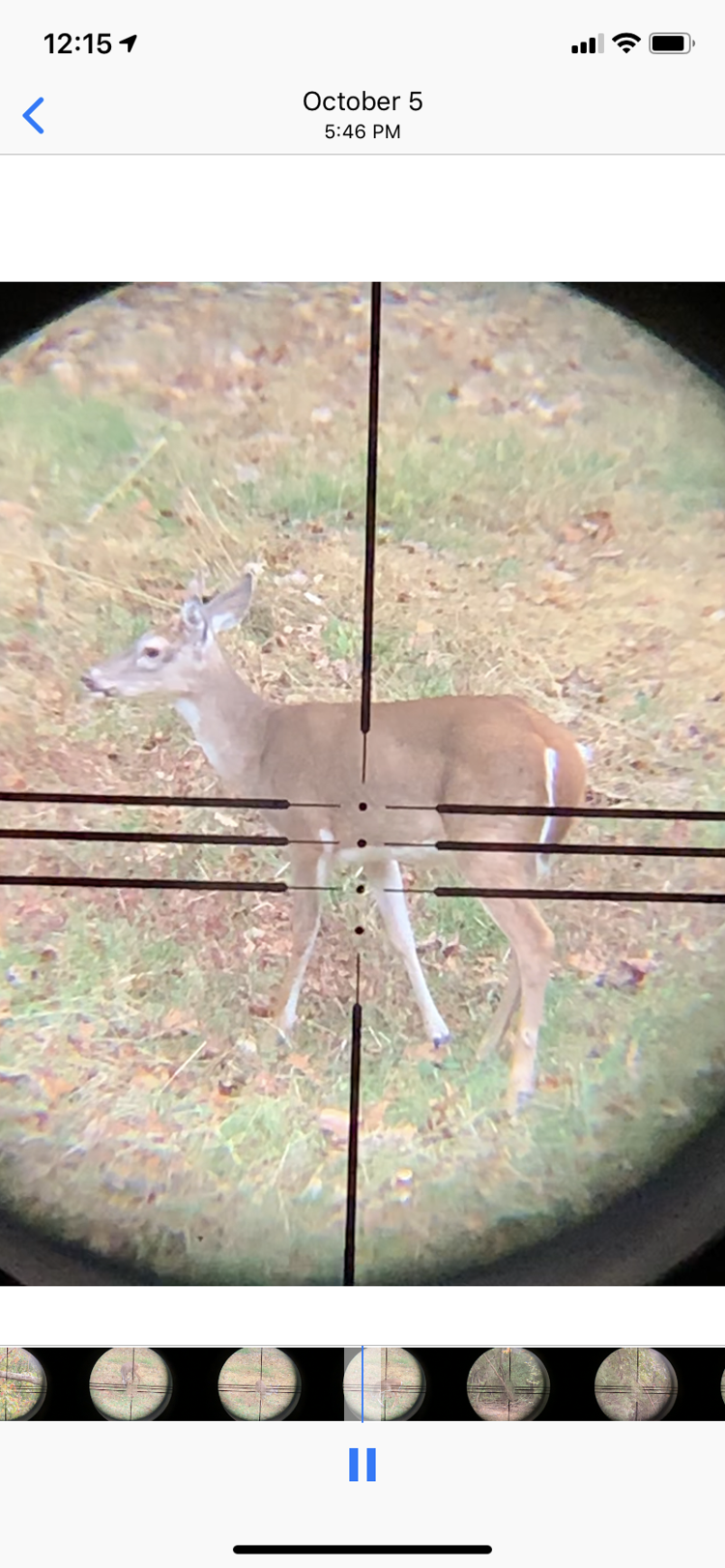 When the fateful day came, Hinde set Covington up facing a spot in Jackson County where they had seen several deer. Of course, the deer came from another direction. They recalibrated their plans, only to revert back to the original setup.
This time the deer cooperated.
"When the deer came up I wasn't ready," Covington said. "I really didn't have my hand under the bow properly to keep it stable. He was hitting me on the left, on the left, I was moving the bow as best I could, then on the back of the head, so I raised it up a little bit. Then, on the top of the head, then I'm 'Oh my God, it's time to shoot.'"
For an instant, years of hunter safety training intervened. Covington couldn't pull the trigger.
"I'd never shot at anything I couldn't see," Covington said. "It caused me to hesitate a little bit. With me hesitating a little bit, I guess I moved off to the left a little bit. It didn't hurt. I hit the deer right behind his last rib."
Hinde said Covington dropped the deer from about 20 yards.
"I was pretty excited that I wasn't done," Covington said. "Last year I didn't shoot anything because it scared me because I couldn't even see the ground, much less a deer on the ground. It was a little bit weird in that I couldn't see what I was shooting at. That bothered me just a second. I thought, 'I hope John knows what I'm shooting at.' It was a little bit scary. It all kind of happened so fast."
618-351-5088
On Twitter: @LesWinkeler​