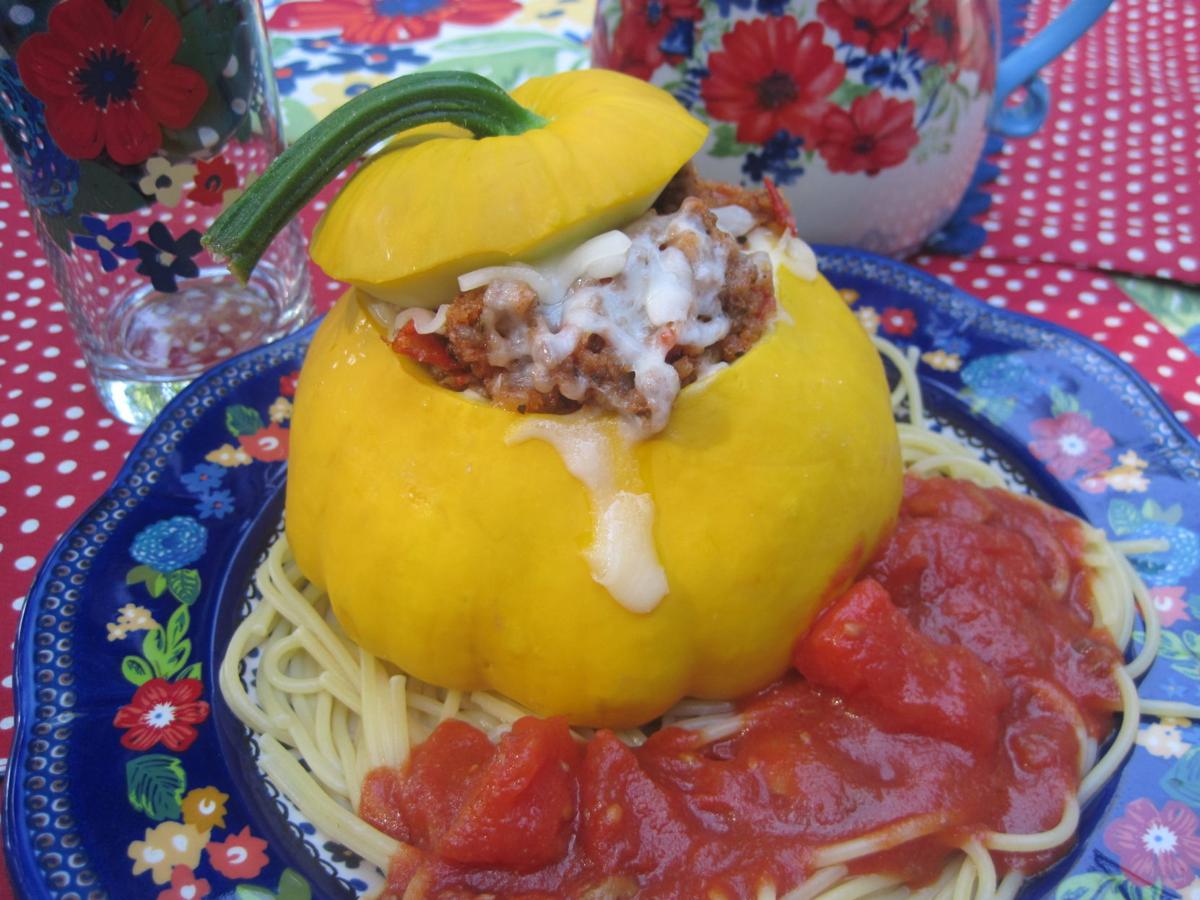 Ingredients
4 small pattypan squash (or 1 large)
1 pound Italian bulk sausage
1 small sweet onion, diced
1 teaspoon roasted garlic
1 tablespoon chopped basil, rosemary, thyme and oregano mixture
¼ cup dry white wine or vegetable broth
½ teaspoon freshly ground black pepper
½ cup of shredded mozzarella cheese
Directions
Preheat your oven to 350°F. There are two ways to prepare the squash in advance of stuffing it. If using small squash, boil them whole for 10 minutes and remove them to cool before handling them. A large squash can be boiled for 15 to 20 minutes. This will make the squash easier to cut through.
Cut off the top of the squash and invert the squash in about an inch of water in a roasting pan. Bake for 30 minutes until the squash softens. Remove it from the water to cool before removing the center and stuffing it.
After the squash cools, scoop out the center to make a cavity for the filling. If the seeds seem too large to eat, remove them.
While the squash cooks and cools, prepare the filling. In a skillet over medium heat, cook the sausage in the olive oil until it is no longer pink. Add the onion and garlic and cook until the onion is soft. Stir in the tomatoes, chopped fresh herbs, wine, salt, and pepper. Then add the squash that was previously removed from the cavity. Simmer this mixture for about 10 minutes until most of the liquid has evaporated. Let the mixture cool then stir in the breadcrumbs and mozzarella cheese.
Fill the squash cavities with the stuffing. Put the lids back on the squash and bake for 30 minutes. The large squash may take 45 minutes.
Serve with a side of pasta with red sauce. Slice the large squash for servings. Garnish with additional cheese and fresh herbs.