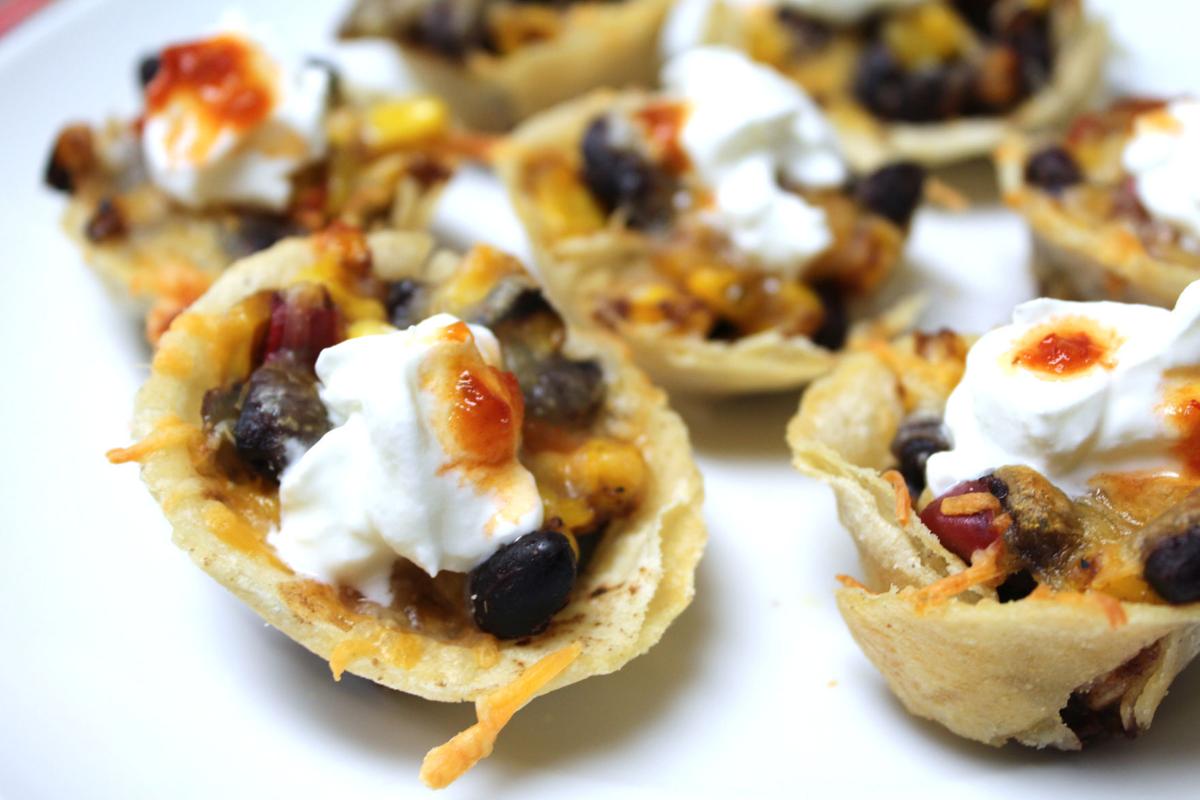 Ingredients
1/2 cup diced green pepper
1/2 teaspoon onion powder
12 6-inch flour tortillas
1 cup shredded cheddar cheese
Sour cream, salsa or cilantro for serving
Directions
Preheat your oven to 350°F. Heat the oil in a skillet over medium heat and sauté the onion and peppers until they are soft. Stir in the corn, black beans, lime juice, salt and spices and cook until the vegetables are warmed through.
Using a 3-inch biscuit cutter, cut smaller sections out of each corn tortilla. Place each smaller tortilla section into a mini-muffin pan prepared with baking spray. Place a scoop (about 1 tablespoon) of the corn and bean mixture into each cup and top with cheese. Bake for 10 minutes. Top with sour cream, salsa or cilantro to serve.
Note: Any size flour tortilla will work. The larger the tortilla, the fewer you will need. Keep scraps for a single-serve taco casserole later.
Be the first to know
Get local news delivered to your inbox!