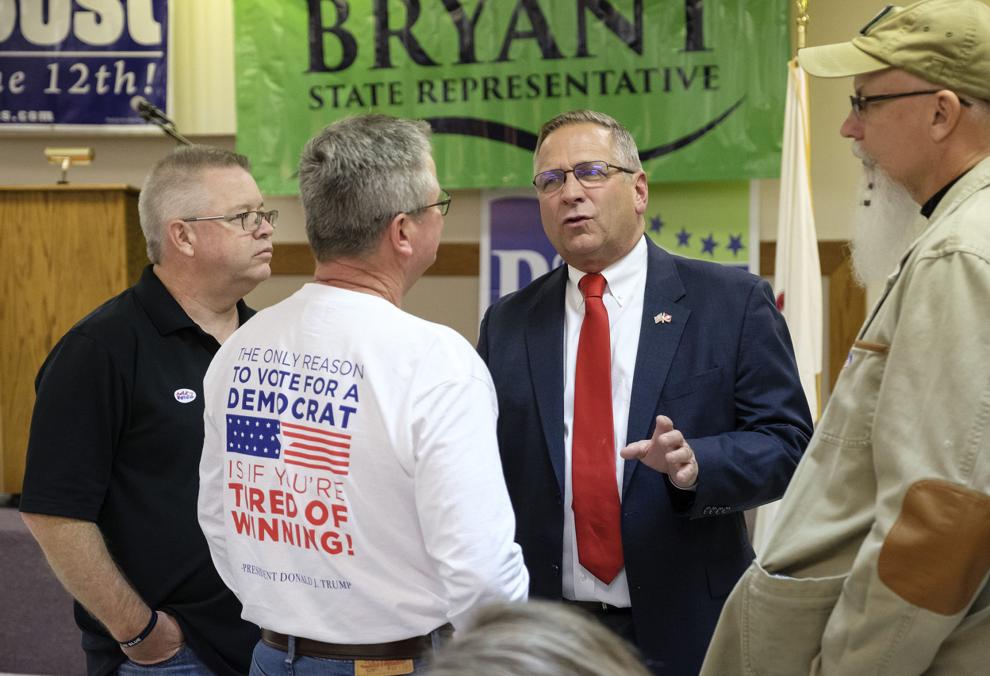 The midterm election this past November saw stiff challenges to incumbents, most of whom were able to fend off their challengers.
The race between incumbent Republican Congressman Mike Bost, of Murphysboro, and Democratic challenger Brendan Kelly, brought big names to stump in Southern Illinois, including President Donald Trump and former Vice President Joe Biden. In the end, Bost fought off Kelly and won a third term as the U.S. representative for Illinois' 12th District.
At the state level, all the incumbent Republican legislators held on to their seats. The last remaining deep Southern Illinois Democrat, Natalie Phelps Finnie, was defeated by Republican Patrick Windhorst, former Massac County State's Attorney.
At the county level, eight-year incumbent Democrat Franklin County Sheriff Don Jones was bested by Republican Dave Bartoni. Republicans also took the Franklin County Treasurer's Office and picked up two County Board seats.
Franklin County has historically voted Democrat — as has much of Southern Illinois — because of the large population of union mine workers. But as union coal jobs have left the area, so too has an affinity for union-supporting Democrats.