During the 15 months that Bill Enyart spent in the U.S. Air Force on Okinawa Island just north of Japan, he wasn't what would be next for him. 
As a 19-year-old far away from home in the 1970s, Enyart was in need of something. 
"I was young and dumb and wasn't sure about what I wanted," he said. "I was a kid sorely in need of direction and experience."
Those months, where he worked tirelessly on planes used during missions in the Vietnam War, provided a slice of that. 
Before Enyart plunged into a hefty political and military career, topped off with his role as an Illinois congressman, he was on that air force base in Okinawa. 
Planes would come in mangled and missing pieces, and Enyart helped put the pieces back together.
"I was flying and refueling and fixing them, every single day," he said. "It was all about getting the planes ready for the next mission."
Okinawa was a small island, bustling with thousands of soldiers at any given time. It was hot and muggy and every so often, he'd find old shells and bombs leftover from other soliders, who had fought in World War II.
He worked during the nights and during the early morning hours. 
"The planes came in so beat up, and we just had to wonder what the people on board had gone through," he said.
One day, a plane came in that was filled, top to bottom, with coffins.
You have free articles remaining.
Keep reading for FREE!
Enjoy more articles by signing up or logging in. No credit card required.
"It was such a clear picture of death to me and it was hard to look at," he said. "That was one of the toughest days."
On the day he got home in 1973, Enyart picked up a newspaper and read a line about the Paris Peace Accords.
"I was shocked. None of us had seen it coming, and that was a really cool thing to come home to," he said.
After that, he grew his hair out and went to Southern Illinois University on the GI Bill. He studied law and later, joined the Illinois Army National Guard as a JAG officer.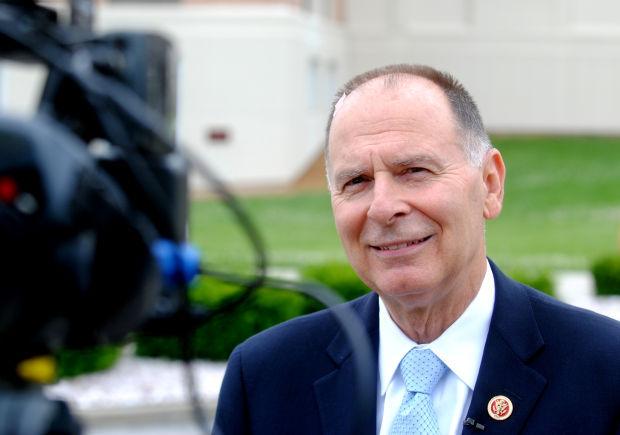 "I just went and did what I had to do," he said. "When you're surrounded by a small neighborhood in the South, that's what everyone assumes you're going to do."
Although he didn't see it firsthand, he's heard about the protests and the dirty looks passed toward his friends who are Vietnam veterans.
"The Vietnam War was divisive for our nation. I think it will be another 50 or 100 years before we ever know if what we did there was the right thing," he said.
Still, as he looks back on the whole of his military career, serving on that island was his starting point.
"So many people in my generation lost friends in that war," he said. "When you grow up in a small town, everyone knew someone who was killed."