If you want to have a conversation with a Vietnam veteran, it takes two things: Time and trust. And, that's only if you know them well.
"There are things about my experience in Vietnam that even my wife doesn't know," said Mike Gunter, 66. "There are certain things that I will never tell anyone."
Gunter, of Herrin, served in the 26th Marines in Vietnam from 1968 to 1969, "carrying a machine gun all over that place" during four of the war's 17 major campaigns. He was wounded in November 1969 and was awarded the Purple Heart.
All these years later, he still isn't particularly fond of talking about his experiences, but he does it to reach other veterans.
"Here's why I talk to you," he said. "I've got brothers and sisters out there who are lost — they need to know there are people just like them, to let them know they aren't alone. If my message gets through to even one of my brothers, to go to the VA and get help, then I'm satisfied with that. That's why I talk to people about it, as much as I can."
Earning a Vietnam vet's trust is probably the most important necessary element, if he or she is going to open up.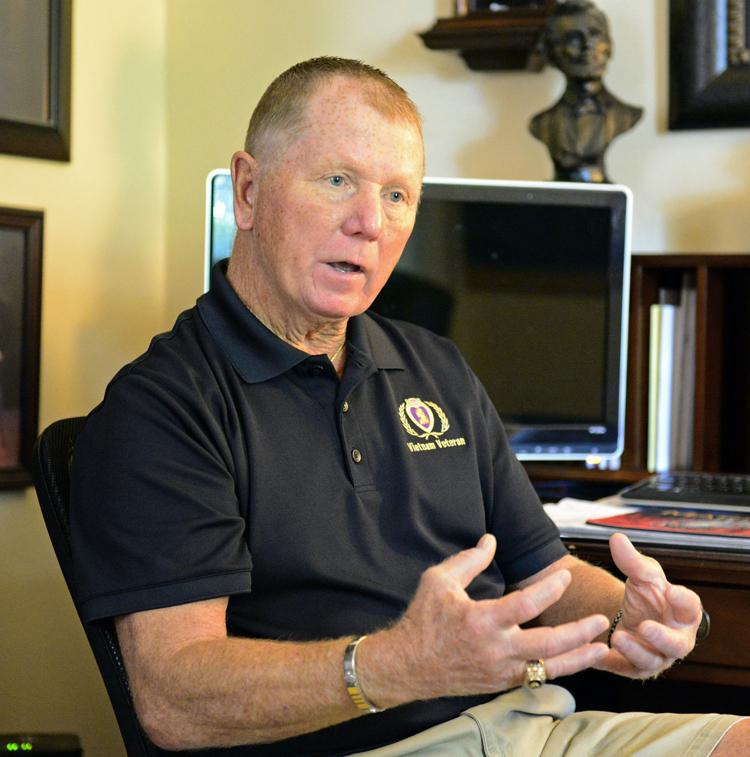 "There has to be a mutual respect and trust between individuals, and the veteran has to want to share with you," Gunter said. "But if you can't develop a trust, then you've got nothing."
Often, Gunter said, veterans don't want to talk about it because it's too painful to even recollect a few memories, let alone discuss them with someone who wasn't there. There is one exception, though.
"We really don't want to relive any of it, except, maybe with one of our brothers," Gunter said. "We are the only ones who truly know what it was like. And we understand one thing among ourselves: We are individuals who would give their lives for one another and their country. There is no bond like that one."
Gunter offered advice, though, if you know a Vietnam veteran well.
First of all, he said, is to understand that not all experiences were the same, that each veteran must be treated as an individual and that war experiences affect each person differently. Secondly, don't behave as if you know everything that happened in Vietnam.
"There's no way someone who wasn't there can possibly understand what happened there," Gunter said. "Don't behave in a way comes across as if you know; you don't. And, learn a little bit of the history of that war. Know something about it."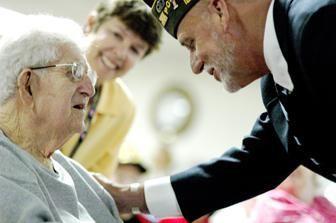 Jerald Kobler, 70, of Marion, was with the U.S. Army's 173rd Airborne, based in Okinawa, Japan. His brigade was the first major U.S. Army ground formation deployed in Vietnam in 1965. Kobler was there in the beginning, serving from 1965 to 1966.
Kobler is a long-time law enforcement officer in Southern Illinois. He was Williamson County Sheriff from 1978 to 1982. He also was commander of VFW Post 1301 in Marion from 1995 to 1996 and from 2009 to 2013.
"The problem is -- and there's not one Vietnam veteran who doesn't feel this way -- we were treated badly when we got back. No one really wanted to know anything about it," Kobler said. "We were proud of representing the United States and proud of having served in the military, but it was offensive, and it led us to keep things to ourselves and among each other."
As a result of that, Kobler said there is one way to start a conversation with a Vietnam veteran, which will serve you well when trying to strike up a conversation: Offer a sincere thanks for their service. That, he said, will go a long way in their eyes, because many of them were never properly thanked.
If you meet someone, and it is revealed to you that this person is a Vietnam veteran, a few questions are fine, Kobler said.
"You should feel OK asking about some simple facts," he said. "Ask them when they were in Vietnam, what branch of the military they served with, where they were stationed. You might even ask if they keep in touch with some of their buddies. Those questions shouldn't bother them."