The announcement earlier this month that the Cardinals had the best local television rating this season among U.S.-based MLB teams certainly was something to be proud of for the team and telecaster, Bally Sports Midwest. It was the third time in four seasons that the Cards were No. 1, and they were in the top four nationally for the 22nd consecutive year, also very impressive feats.
However, the full picture is not so rosy. According to Nielsen, which tracks viewership, BSM's 149 Cardinals telecasts were seen in 6.2% of homes in the St. Louis market with a TV — the worst figure for a non-truncated season since the current system of tracking viewership began 32 seasons ago. (The rating last year, when their schedule was limited to 58 games because of the coronavirus pandemic, was 5.4.)
And it took an unprecedented development for this year's rating to rise to 6.2. Before the Cardinals' franchise-record 17-game winning streak sparked a late-season viewership surge, the rating was 5.9.
In a nutshell, this is the fourth time in the last five "normal" seasons that the rating has decreased, and this year it was down a whopping 48% over the 10.0 figure reached in 2015. Of course, TV viewership in general has declined significantly in recent years, leading to lower ratings for most programming across the board. But a loss of nearly half the audience in six years is significant. (Although the number of people streaming the telecasts was unavailable, it is not believed to be large and would increase the rating only slightly if that was included.)
It also hurts the Cards' situation that Bally Sports Midwest owner Sinclair Broadcast Group remains at financial loggerheads with several programming providers (Dish, Hulu Live, FuboTV, Sling TV and YouTube TV), leaving the telecasts unavailable on those services. Although it has been estimated that those companies account for only about 10% of the possible BSM audience, it certainly is not good for business when a product isn't delivered to people who want that.
Nonetheless, Cardinals games were the top-rated on St. Louis television 74% of the time they were on BSM during prime time this season and each night they played during the record winning spree.
Overall, Bally Sports Midwest general manager Jack Donovan sounds pleased.
"The Cardinals captivated the city in September," he said in a statement. "And Cardinals fans showed again that they're the best in baseball, as St. Louis ranked No. 1 in local ratings for the third time in four seasons. The TV landscape continues to change, with more choice than ever on TV and streaming, but Cardinals baseball continues to dominate prime-time viewing during baseball season."
The Cards' finale was televised nationally, on TBS, and they finished on the upswing. Their dramatic 3-1 loss Oct. 6 to the Dodgers, with the game ending on a ninth-inning homer, was seen in 23% of homes in the market with a TV. That is the best figure in St. Louis for a baseball telecast since Game 7 of the 2016 World Series, when the Cubs beat the Indians to end their century-plus title drought.
Sinclair overoptimistic?
BSM is one of 21 regional sports networks owned by Sinclair, 14 of which carry MLB teams.
Sinclair CEO Chris Ripley has said the company plans to make its productions available directly to consumers next year, thus eliminating the need for middleman programming providers such as the ones not currently carrying Sinclair's networks as well as cable and satellite systems that have them. Sinclair also has talked about aggressively planning to integrate sports betting into its productions in states in which it is legal.
But hold on, MLB commissioner Rob Manfred said.
Manfred, speaking this week at the CAA World Congress of Sports (a business conference in New York) said Sinclair lacks digital rights from enough MLB teams to make its direct-to-consumer plan feasible and said that "the other set of rights they've talked a lot about is gambling rights, they don't have those either."
He added, per a Sports Business Journal report: "We've been very clear with them from the beginning that we see both those sets of rights as extraordinarily valuable to baseball, and we're not just going to throw them in to help Sinclair out."
Not only that, but it sounds as if MLB doesn't even want to make digital rights available to Sinclair that it doesn't already have.
"We believe those digital rights are crucial and we want to own and control the platform on which they're delivered, we may have partners in that process," Manfred said. "But this idea that late in the discussions we somehow demanded an equity stake (from Sinclair), that's just not accurate."
The session was moderated by John Ourand of Sports Business Journal, who asked Manfred about MLB's business plans with Sinclair.
"Our view of digital rights is that it's our future, it's something that the leagues and the clubs should control," Manfred said. "We do have a pretty good track record on the digital side. … Who exactly the partners will be I'm not prepared to dismiss or not dismiss, but we see those digital rights as very valuable and crucial to our future."
Bally Sports Midwest's contract with the Cardinals runs through the 2032 season.
Photos: A year with the Cardinals' 'Best Fans in Baseball'
There's a party at Ballpark Village as Cardinals play Wild-Card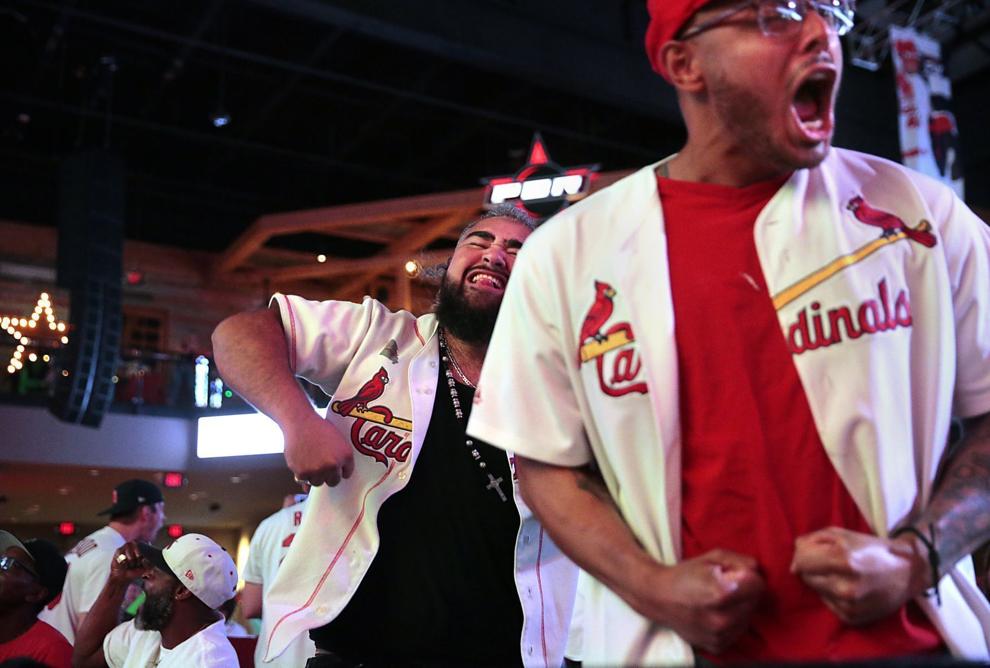 There's a party at Ballpark Village as Cardinals play Wild-Card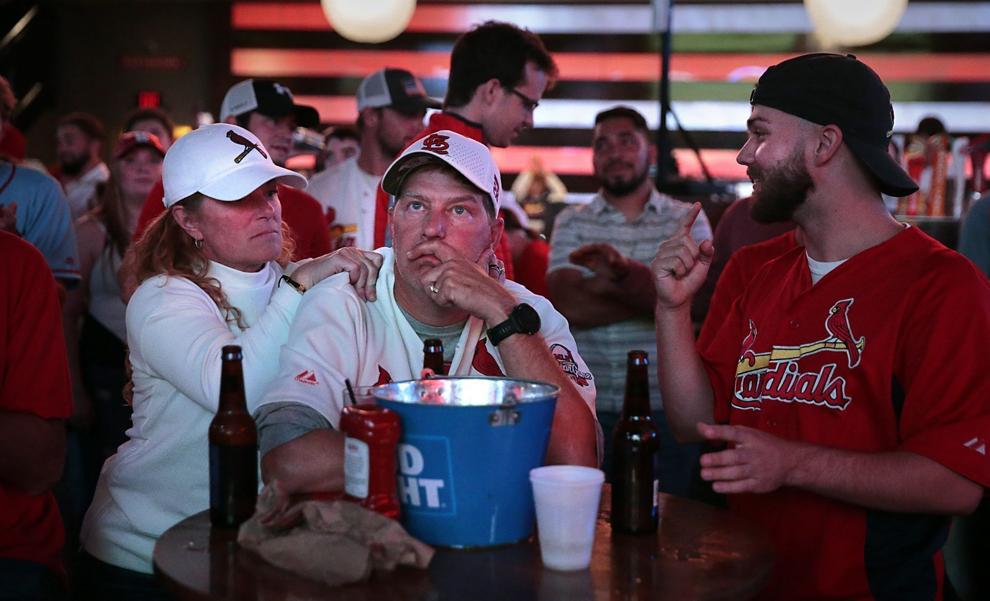 There's a party at Ballpark Village as Cardinals play Wild-Card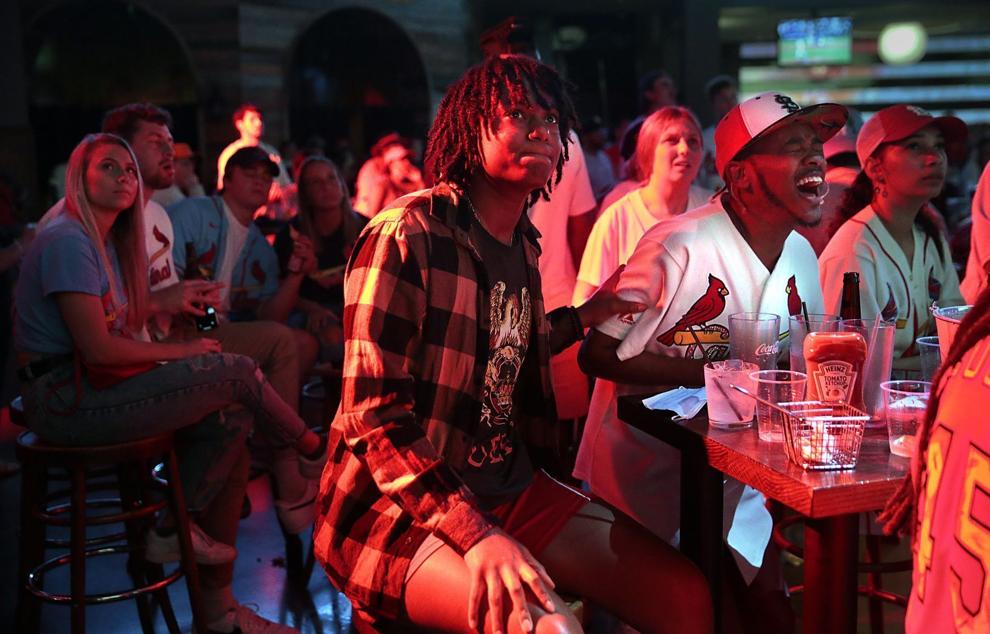 Brewers beat Cardinals 4-0, 17-game winning streak ends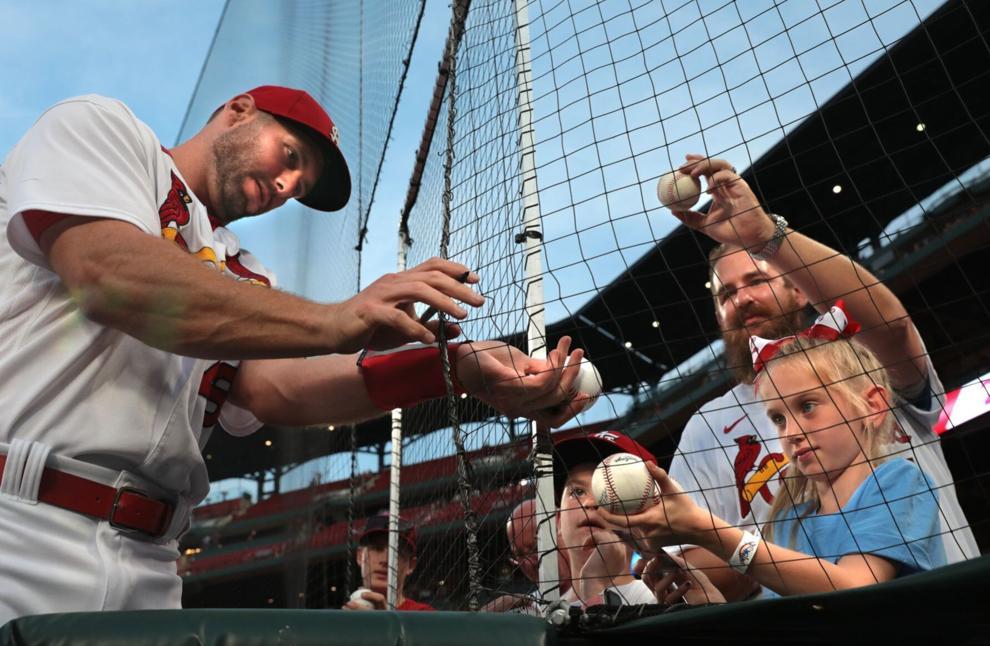 Cardinals clinch wildcard with 17th consecutive win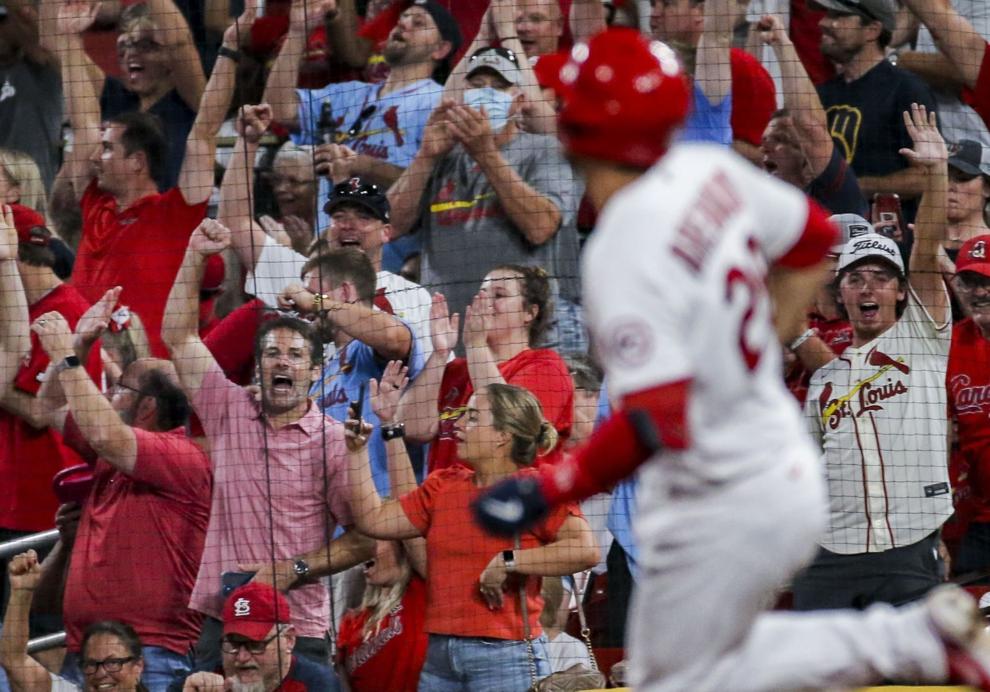 Cardinals clinch wildcard with 17th consecutive win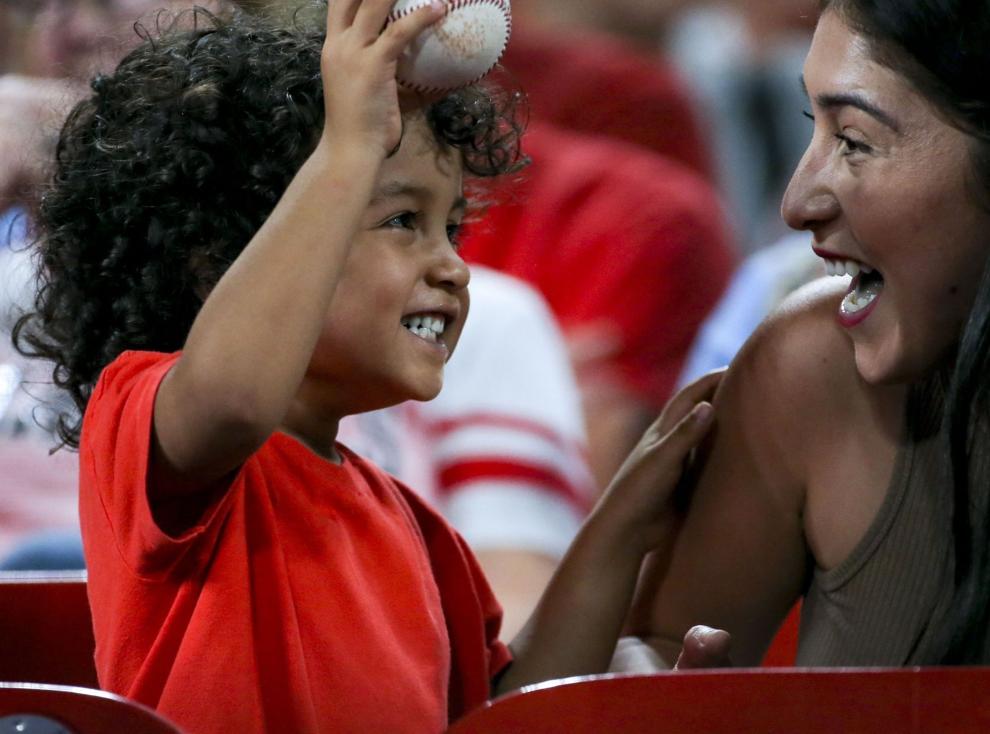 St. Louis Cardinals V Detroit Tigers
Cardinals begin series against Pirates at Busch
Cardinals take on Twins for second game in home series
Ted Simmons statue unveiled
Cardinals begin a three game series against Arizona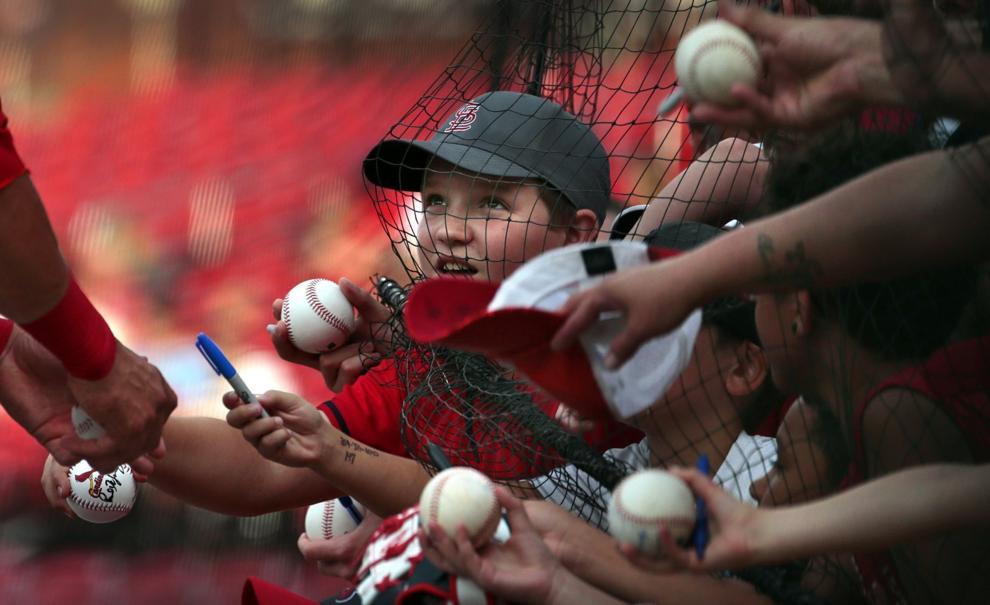 Chicago Cubs vs St. Louis Cardinals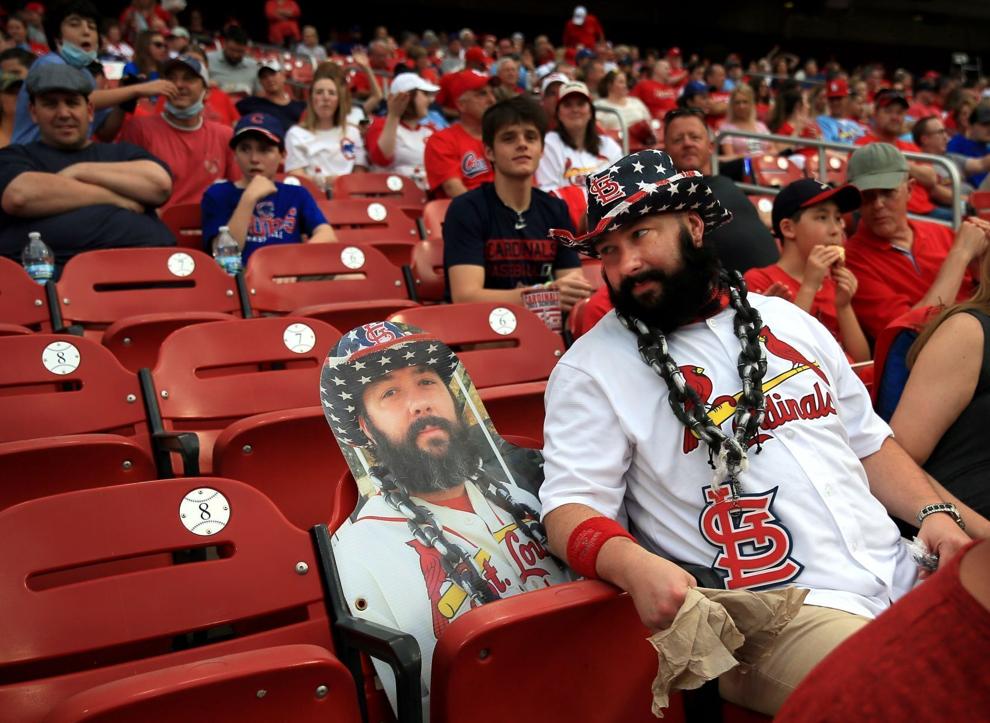 New York Mets vs St. Louis Cardinals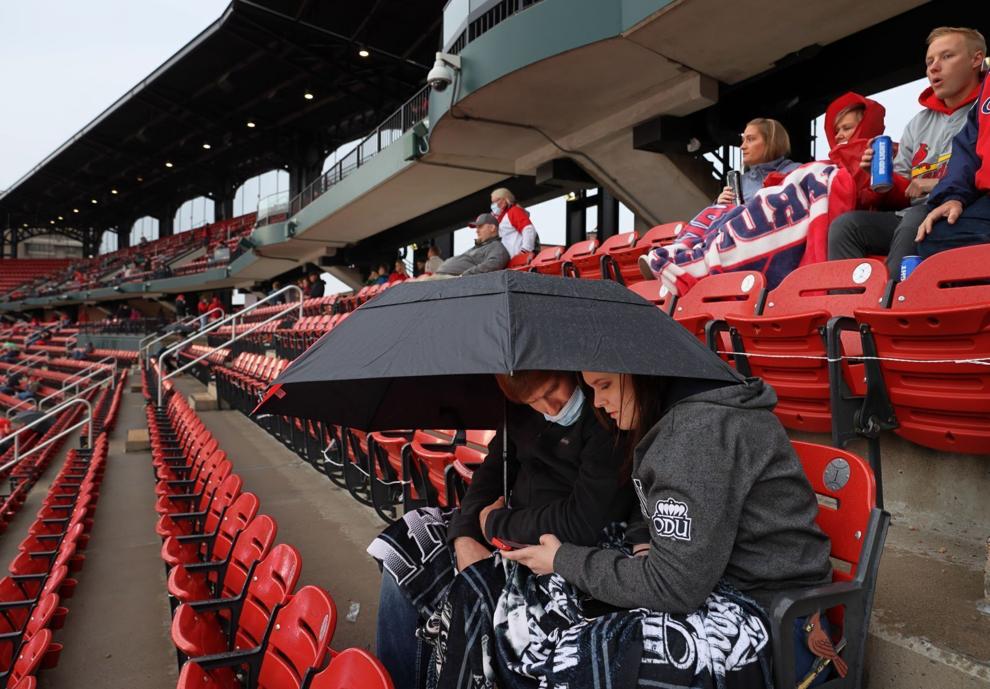 Cardinals welcome fans for 2021 home opener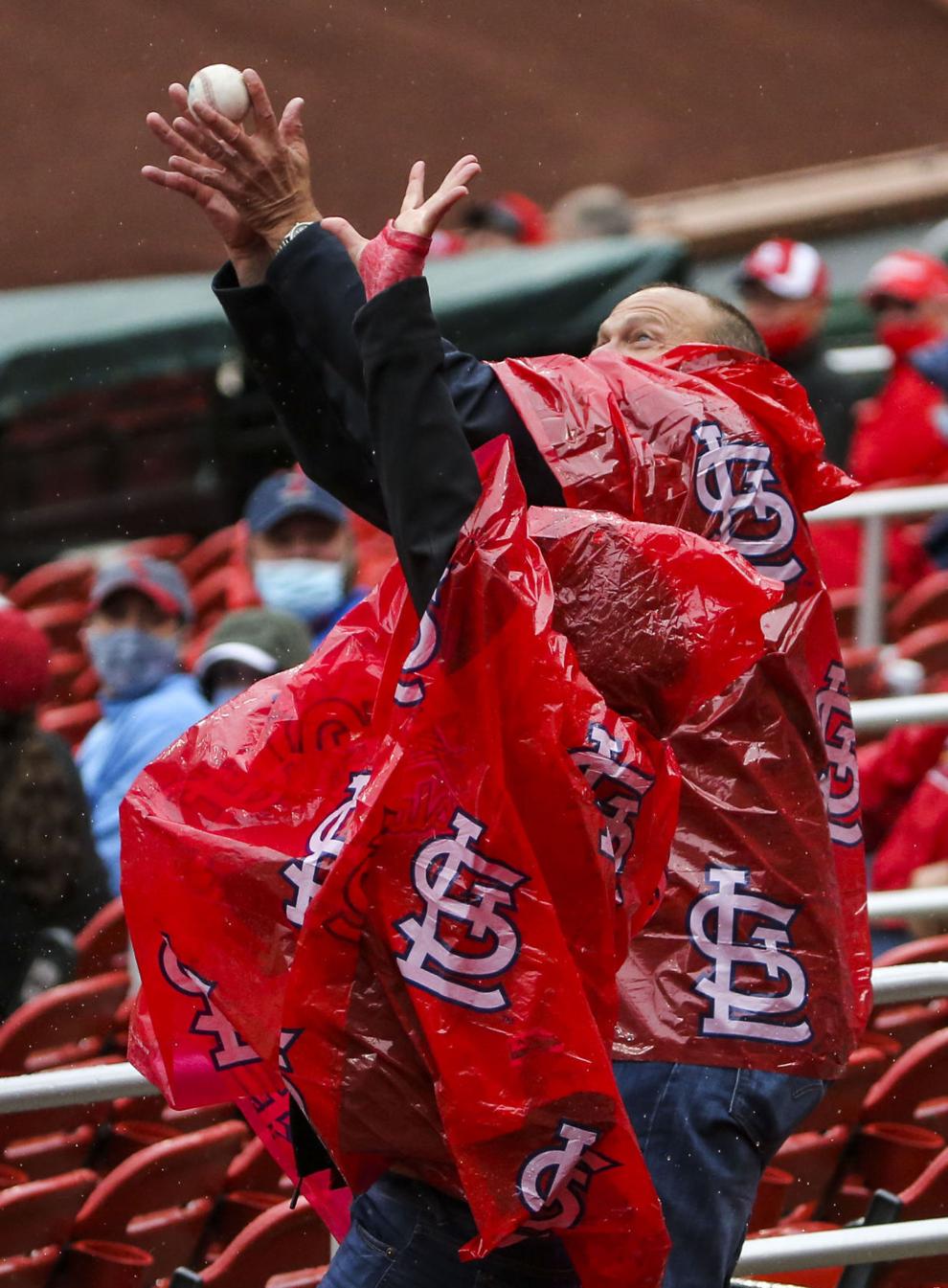 St. Louis Cardinals 2021 home opener at Busch Stadium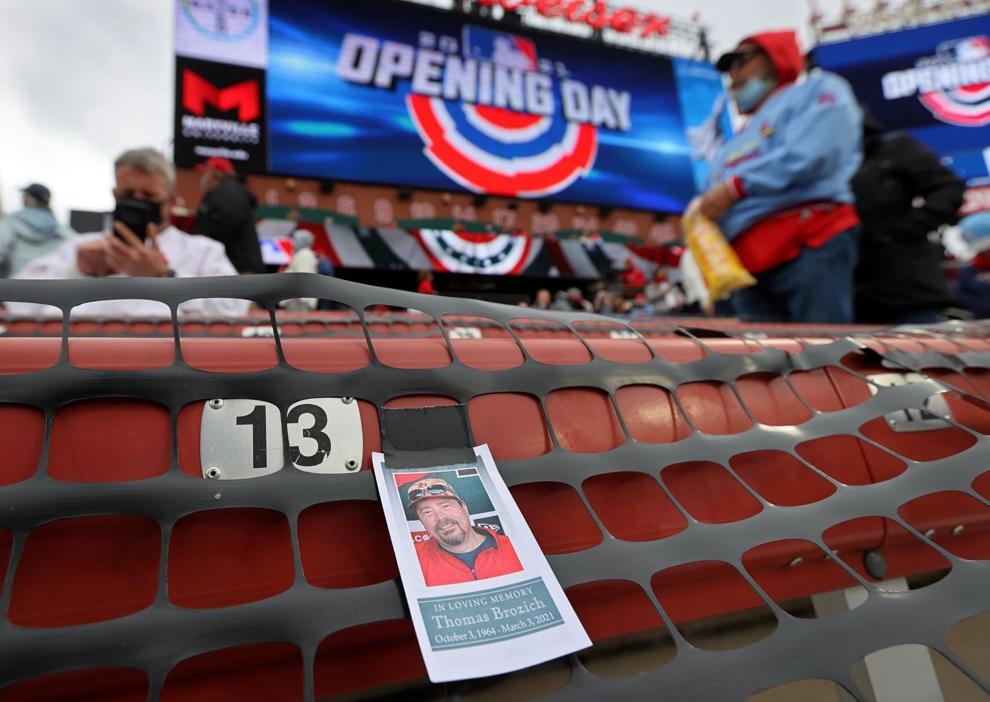 Watch now: Opening Day Cardinals fans warm up with fun pre-game activities
St. Louis Cardinals 2021 home opener at Busch Stadium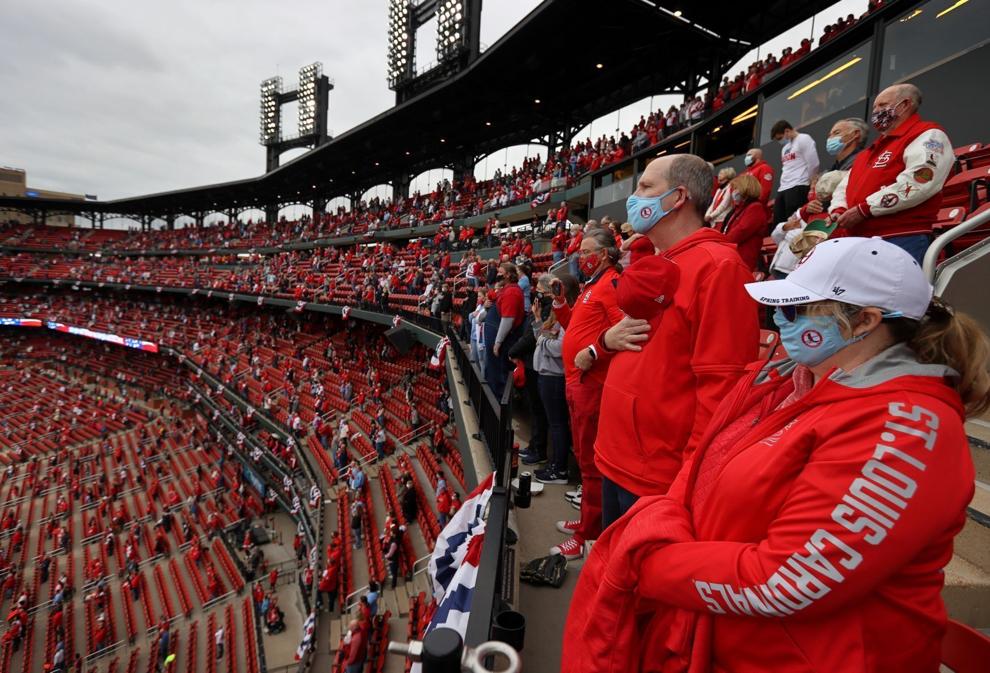 St. Louis Cardinals 2021 home opener at Busch Stadium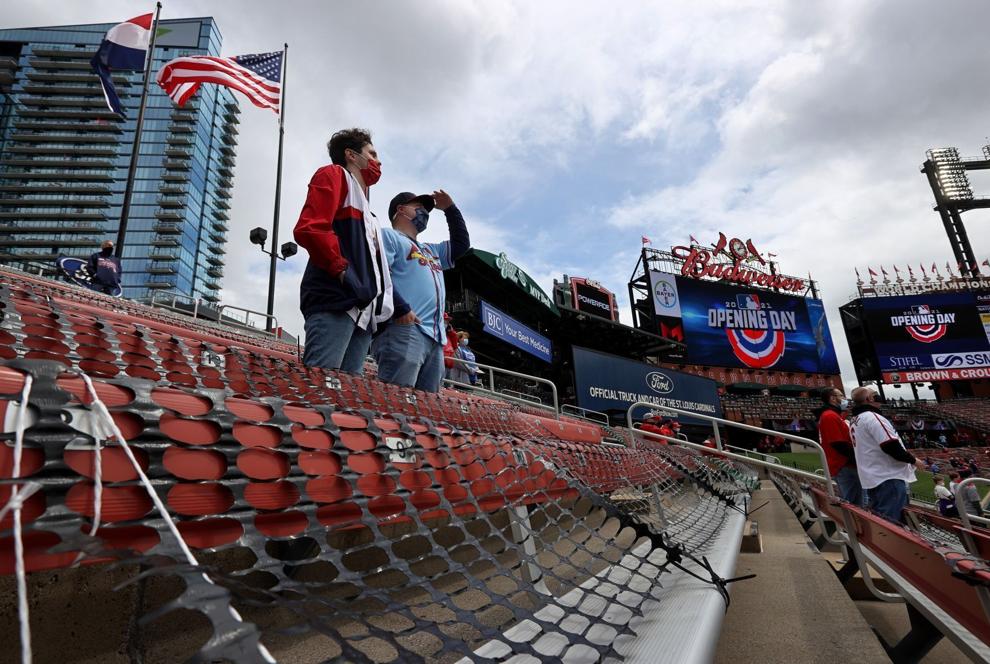 St. Louis Cardinals 2021 home opener at Busch Stadium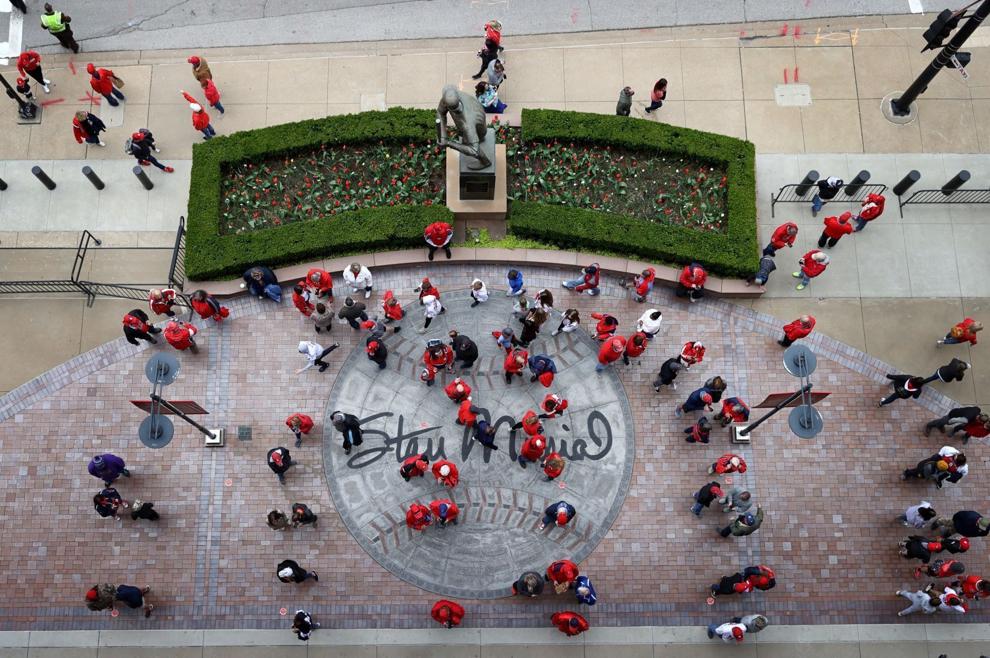 Cardinals face Reds in Cincinnati on opening day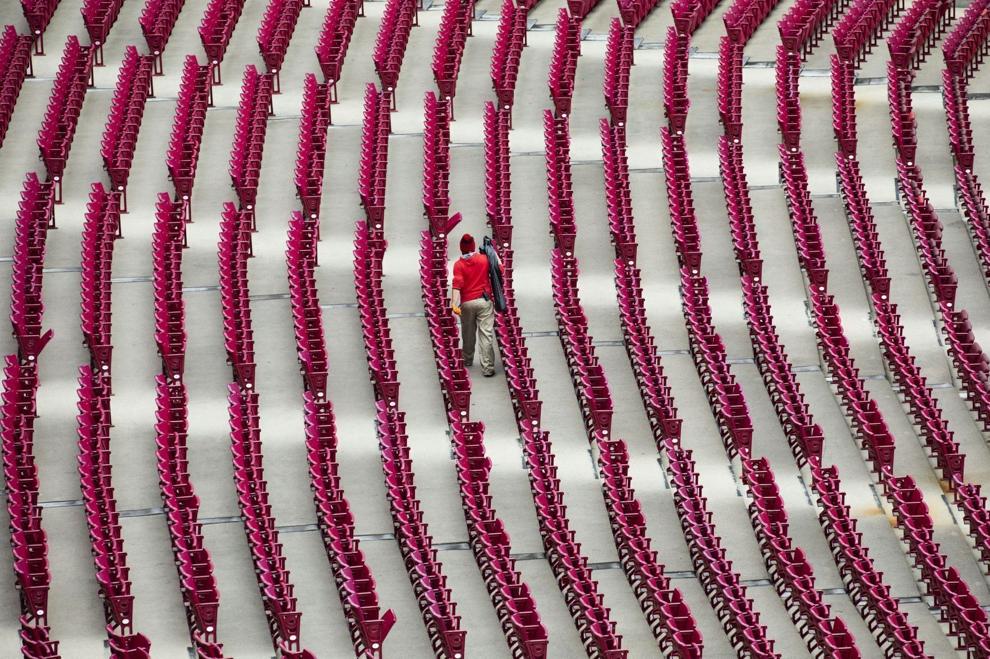 Fire department offers cool down on a steamy day
Reds sweep Cardinals 8-7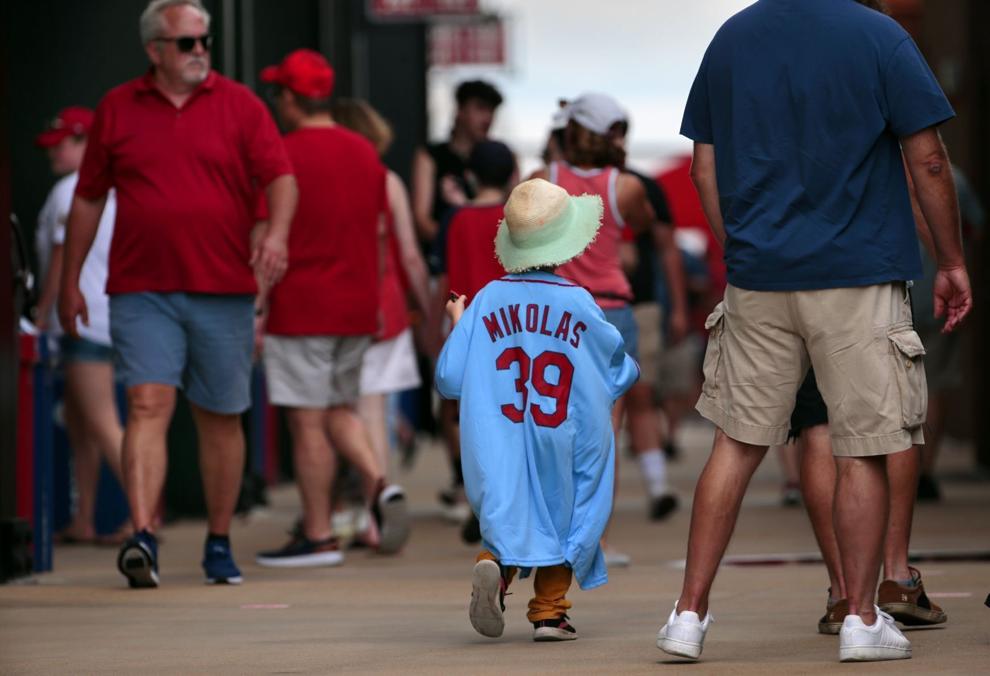 Reds 5, Cardinals 2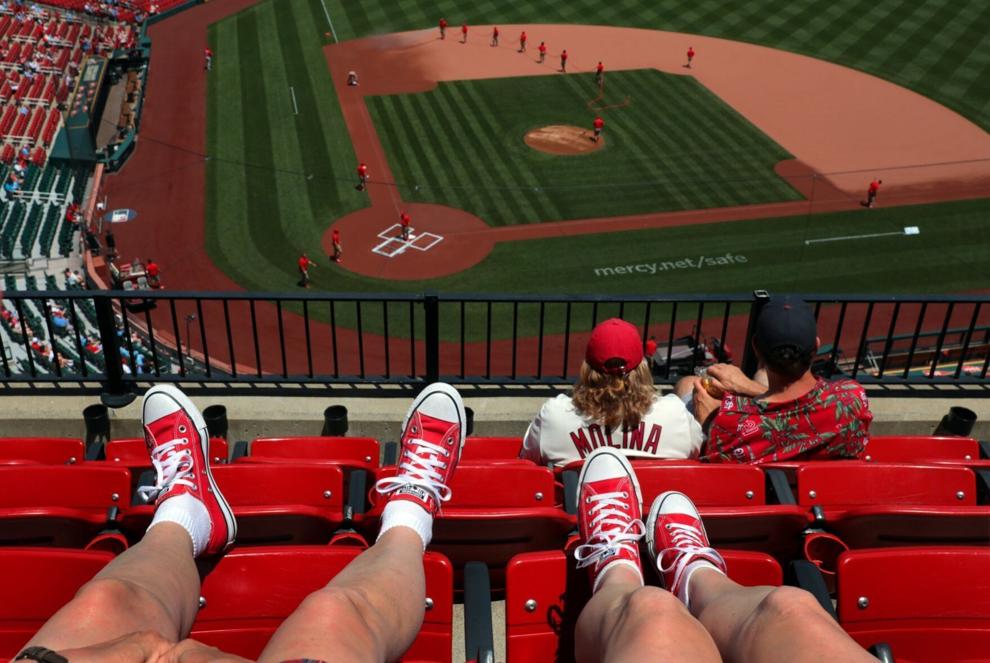 Finally, an almost real Opening Day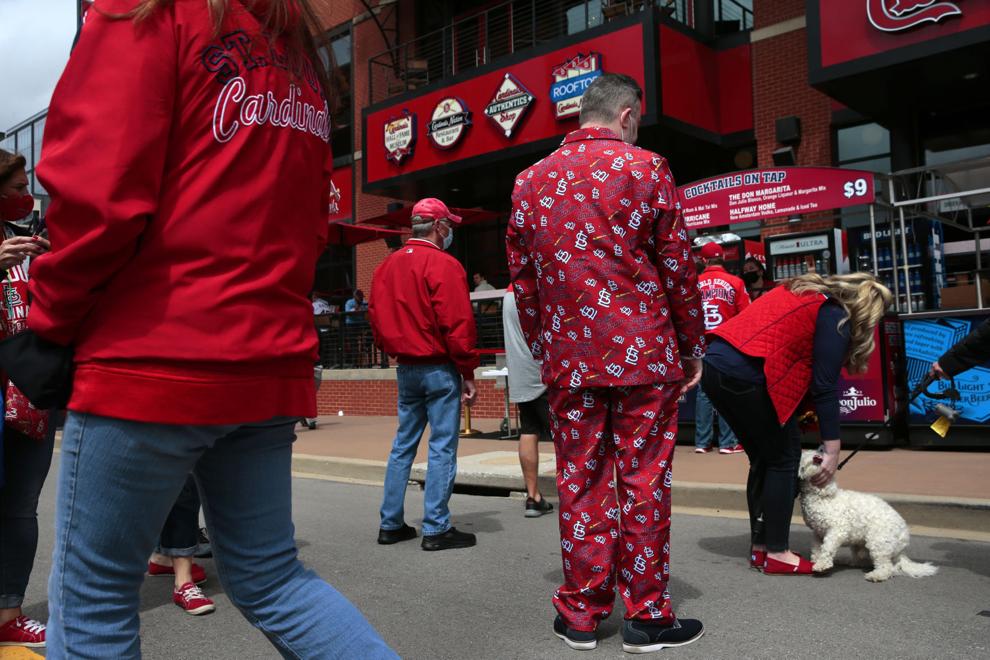 Finally, an almost real Opening Day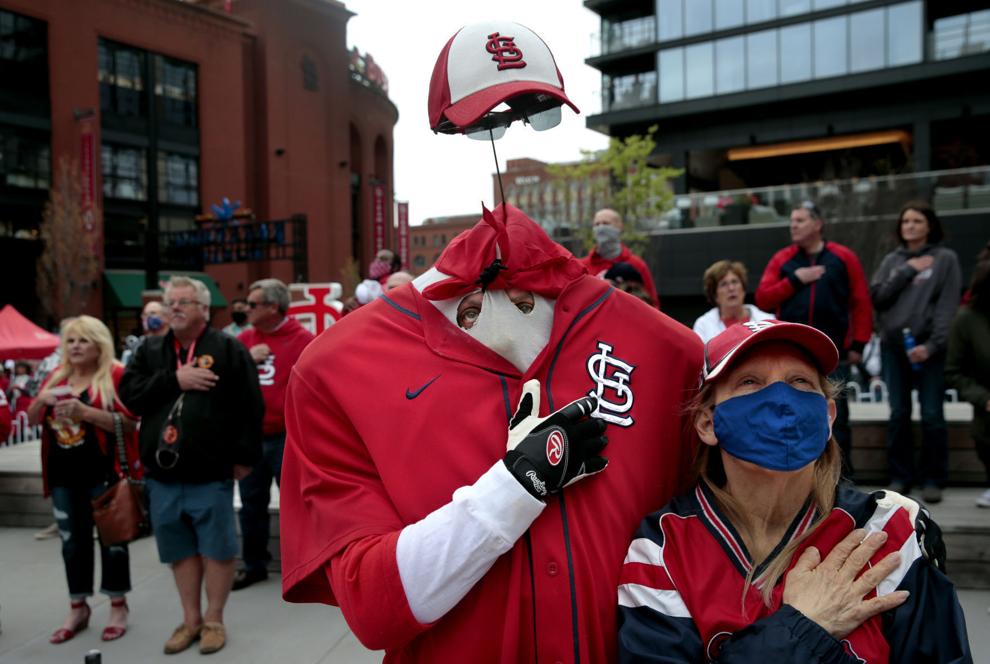 Dan Caesar • 314-340-8175
@caesardan on Twitter