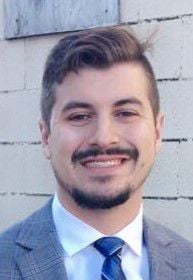 Milwaukee Bucks star forward Giannis Antetokounmpo, a.k.a. "The Greek Freak", is an inspiration to all of us, but most importantly to younger generations across the world.
Antetokounmpo is a professional basketball player who was born in Athens and is the son of immigrants from Nigeria. On Tuesday, the 26-year-old reached the height of his career when he scored 50 points to go with 14 rebounds and five blocks in Game 6 of the 2021 NBA Finals to eliminate the Western Conference Champion Phoenix Suns.
Antetokounmpo took home the Finals MVP Trophy after the Bucks trailed 2-0 earlier in the series to clinch the franchise's first championship since 1971. The two-time MVP, former Defensive Player of the Year and former Most Improved Player of the Year is an inspiration because he came from humble beginnings.
Including his two brothers in the NBA, Thanasis and Kostas Antetokounmpo, Giannis' story began in 2007 when he first started playing basketball after hawking watches, handbags and sunglasses in the streets of his childhood neighborhood (Sepolia) with his older brother Thanasis to help support their family.
From there, Antetokounmpo used his 6-foot-9 and 190 pound body frame to grow into the 6-11, 242 pound 'Greek Freak' of basketball he's now recognized as worldwide. He used the opening segment of his postgame interview on Tuesday to discuss why he began playing basketball.
"I started playing basketball just to help my family get out of the struggle with the challenges we were facing as kids," Antetokounmpo told NBA reporters.
It took Antetokounmpo until 2013 to gain his Greek citizenship after living the first 18 years of his life as a stateless person. This was also the same year Milwaukee selected Antetokounmpo in the first round with the No. 15 pick of the NBA Draft.
Many described Antetokounmpo's "raw talent" as untapped potential for a struggling Bucks franchise that finished 89-157 through his first three seasons. This includes Antetokounmpo's rookie year where the team won just 15 of 82 games.
But then the project started working. Antetokounmpo began emerging as one of the best NBA talents the league has ever seen, helping the Bucks to a 337-300 record through his first eight seasons, and it came with the help of former second-round pick, Khris Middleton, an inspiration in his own right.
Middleton joined Milwaukee the same year as Antetokounmpo after the front office traded for the former second-round draft pick in a deal many look back on as a win for the Bucks organization. But just like Antetokounmpo, Middleton struggled to earn his way into the league as the Detroit Pistons' 39th overall pick in 2012 before spending a short time in the NBA's G League.
The two Bucks have only grown together since and enjoyed a rewarding moment on Tuesday when they both hoisted the championship trophy. Antetokounmpo's 30.2 points per game in the 2021 postseason came by way of utilizing his brute strength in the paint, while Middleton's sweet jumper averaged 23.6 points in the playoffs with clutch buckets at pivotal moments.
Antetokounmpo's postgame words take it from there.
"This should make every person, every kid, anybody around the world, believe in your dreams. And no matter whatever you feel, when you feel down, whenever things don't look like it's going to happen for you. You might not make it in your career, it might be basketball, it might be anything, just believe in what you're doing and keep working. Don't let nobody tell you what you can't be and what you can't do."
An inspiration I know we can all learn from.