Purdue was knocked off again last week, dropping the Boilermakers from the top of the heap. Here's a look at the Big Ten rankings heading into Friday's games.
1. Michigan State (14-2, 5-0)
Tom Izzo's team officially owns the Big Ten's longest winning streak (nine and counting) of the season. The Spartans haven't beaten any juggernauts during their run — Northwestern might be their best win since November — but it's hard to win every night. Ask Purdue.
2. Purdue (13-2, 2-2)
The rankings are officially asking Purdue to show us something. The Boilermakers followed last week's Wisconsin loss with another shaky performance at Penn State on Saturday morning.
3. Illinois (12-3, 5-0)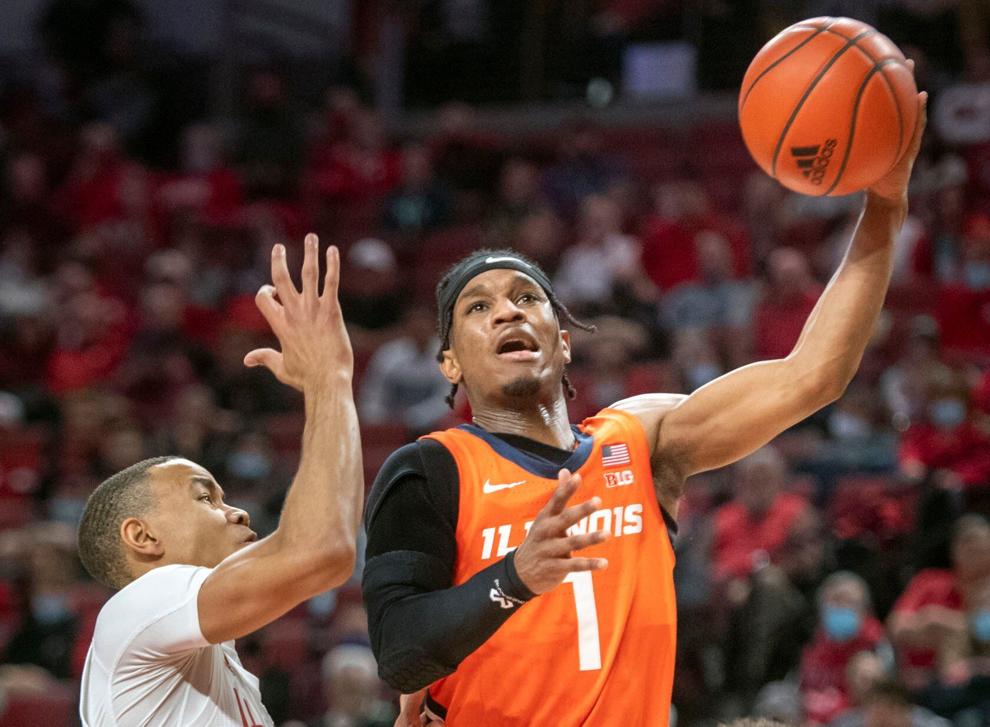 The Illini reminded Nebraska fans that veteran guard play goes a long way during important moments. The idea that Illinois could close a win with Kofi Cockburn on the bench says plenty about its supporting cast and culture. But Brad Underwood's team still lacks a signature win, unless you count beating Iowa on the road (not a bad win). Curious to see what Illinois looks like against Purdue on Monday night.
4. Wisconsin (13-2, 4-1)
The Badgers are one of three Big Ten teams (Michigan State, Illinois) to rank in the top 40 in KenPom's offensive and defensive efficiency. Johnny Davis is generating top-10 draft buzz, and he might be the front-runner for the Wooden Award. Bellevue West alum Chucky Hepburn is a perfect fit in Greg Gard's defense-first culture, too.
5. Indiana (12-3, 3-2)
Good luck solving the Hoosier defense, which hasn't allowed more than 64 points since November. Ohio State couldn't when IU bludgeoned the Buckeyes 67-51 in Bloomington last week.
6. Ohio State (10-3, 4-1)
Nice bounce back performance for E.J. Liddell against Northwestern (34 points, four rebounds, five blocks). That's the Liddell OSU needs going forward. The COVID-19 layoff impeded the Buckeyes. Can they find their prepause prime again?
7. Iowa (11-4, 1-3)
Iowa might be the cutoff between good and very good teams in the conference. The Hawkeyes handled their business against Maryland last week but have lost to Purdue, Illinois and Wisconsin.
8. Michigan (7-6, 1-2)
The Wolverines needed a break after losing to Minnesota, Rutgers and UCF during a four-game span. But Michigan still has another game against Illinois (again), Ohio State (twice), Purdue and Wisconsin. It's getting late early for Juwan Howard's crew. Michigan hasn't missed two NCAA tournaments in three seasons since the late 2000s.
9. Rutgers (9-6, 3-2)
The Scarlet Knights will lay offensive eggs, like the one after Tuesday's 66-49 loss to Penn State. But the wins over Michigan and Nebraska last week might've been RU's best two-game stretch of the season. Ron Harper Jr. can swing a matchup, and the Scarlet Knights have beaten three RPI top-100 teams.
10. Penn State (8-6, 3-3)
Expect these last few spots to shuffle often the next few weeks (with the possible exception of the basement). The Nittany Lions looked like the best of the lower tier after a close loss against Purdue and a thorough beating of Rutgers.
11. Maryland (9-7, 1-4)
As the Terrapins learned last week, the difference between high point and disappointment is thin in the Big Ten. Led Illinois on the road at halftime, led Wisconsin with 6:30 to play, lost both games. Maryland showed impressive fortitude to cap those losses with a double-overtime win against Northwestern, though.
12. Minnesota (10-4, 1-4)
The Gophers came so close to pulling a huge upset at Michigan State on Wednesday. Now they need good showings vs. Iowa, at Penn State and vs. Rutgers. Because after that, the road turns rough: Ohio State, at Wisconsin, Purdue and at Iowa. That's the kind of stretch that sucks the air out of a bright-eyed season.
13. Northwestern (8-6, 1-4)
Statistically, the Wildcats don't belong in this spot (or this group). But they haven't won since before Christmas, and they've beaten one team ranked in KenPom's top 200 this season (Maryland). Northwestern is close — its four consecutive losses have come by a combined 25 points.
14. Nebraska (6-11, 0-6)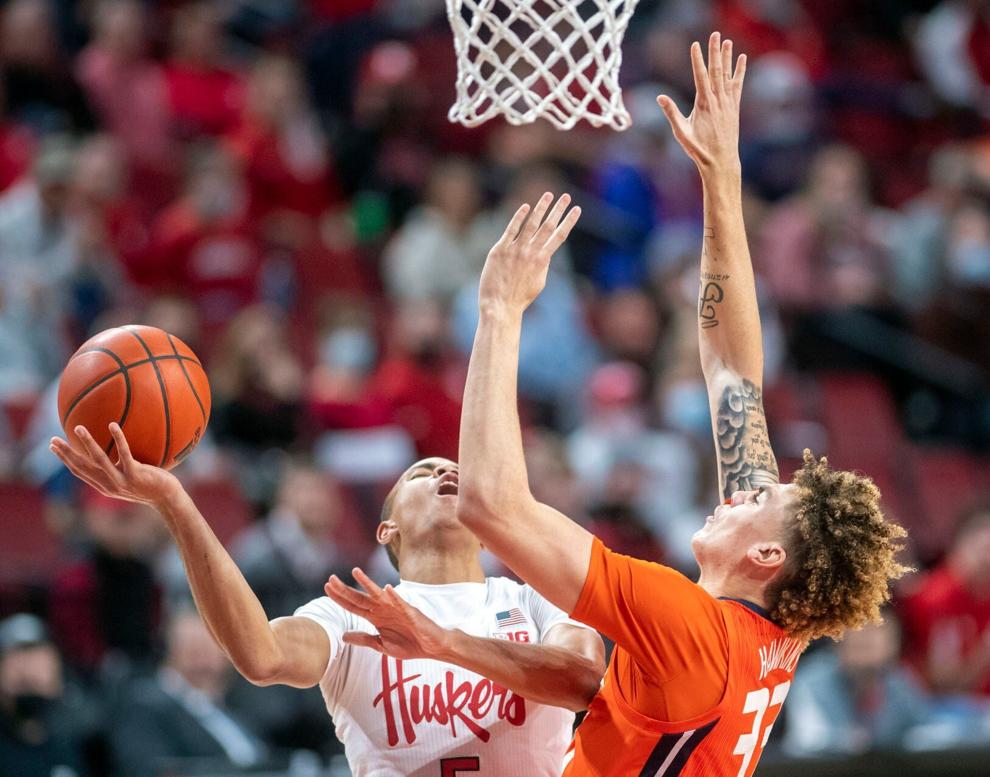 After Saturday's 93-65 loss to Rutgers, Nebraska ranks 219th in the NCAA's NET rankings. That's 103 spots behind the second-lowest Big Ten team, which is ... Rutgers! Which just beat the Huskers by 28! NU looked frisky again Tuesday against Illinois, and for the season, it's only been skunked three times — twice when the team was dealing with a viral infection.
---