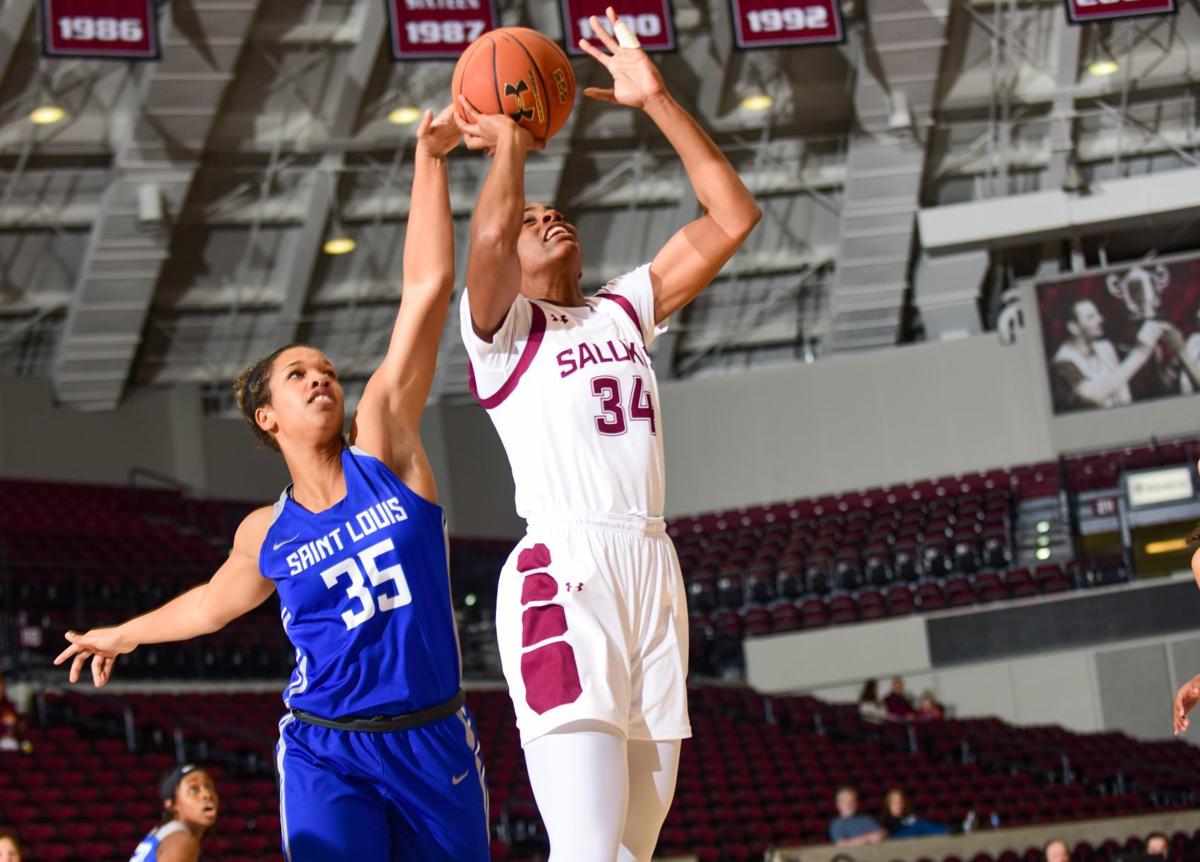 Welcome to conference play, where the only people who know you better than you know yourself are the people you're playing.
"You're playing everyone that's scouted you for the last seven years," SIU women's basketball coach Cindy Stein said Wednesday after practice. "When you're fighting offensive battles, you have to come up with loose balls and get stops. You have to find a way."
When the Salukis meet Northern Iowa Friday night in Banterra Center, there's a good chance the Panthers will know their plays — and vice-versa. With several days to prepare, both teams will be well-schooled in the opponents' favorite offensive sets, and their variants off said sets.
So what this game, and most others in conference play come down to, is this: Can you make plays outside your set? Can you adjust to what the opponent is doing defensively? And most importantly, as Stein said, can you find a way?
Those questions loom in most conference games, but particularly this year, when the Missouri Valley is as strong as it's been in a long time. Six of its 10 teams have RPIs in the top 100, led by Missouri State at No. 2, trailing only unbeaten Connecticut.
SIU is 60th, Drake is 27th, UNI is 45th, Illinois State is 82nd and Loyola is No. 95. The upshot of all this? There's going to be plenty of chances for significant wins in conference play that could give the Valley a shot at multiple NCAA Tournament bids in March.
Simply put, the favorite cliché of coaches in every sport — "We're taking it one game at a time" — holds new meaning in this year's Valley race.
You have free articles remaining.
"It is so important to take one game at a time and have a sense of urgency about each possession," Stein said. "Compartmentalize is a great word for us to be able to look at what's in front of us and live presently."
To turn the precious present into a lovely memento of the past, the Salukis (9-4, 1-1) will have to deal with an angry opponent. The Panthers (8-4, 0-1) not only lost 104-87 in their conference opener a week ago at Drake but fell in lurid fashion.
Known for being one of the best defensive teams in the league under coach Tanya Warren, UNI was dissected for 56 percent field goal shooting, including 8 of 19 from the 3-point arc. Drake drew 26 assists on 37 field goals and led by an unthinkable 88-53 after three quarters.
Stein knows that isn't a true representation of the Panthers.
"What worries me about them is they don't always run everything the same way twice," she said. "You can't really worry about what they're running, but you have to stick to certain principles. They're really well-coached, they're scrappy, and they all have great basketball IQs."
There are some that might look at SIU's 51-49 loss Sunday at Loyola as a missed opportunity, given its 4 of 11 foul shooting and 17 turnovers that negated its excellent defensive performance. Stein says the players are only looking ahead to three straight home games, albeit against the teams picked 1-2-3 in the Valley's preseason poll.
Playing UNI, Drake and Missouri State might seem like a minefield for some. The Salukis are looking at it as a chance to make a statement.
"It's a great opportunity for us to have them at home," Stein said. "It's an exciting time for us. You have to give it your best shot."