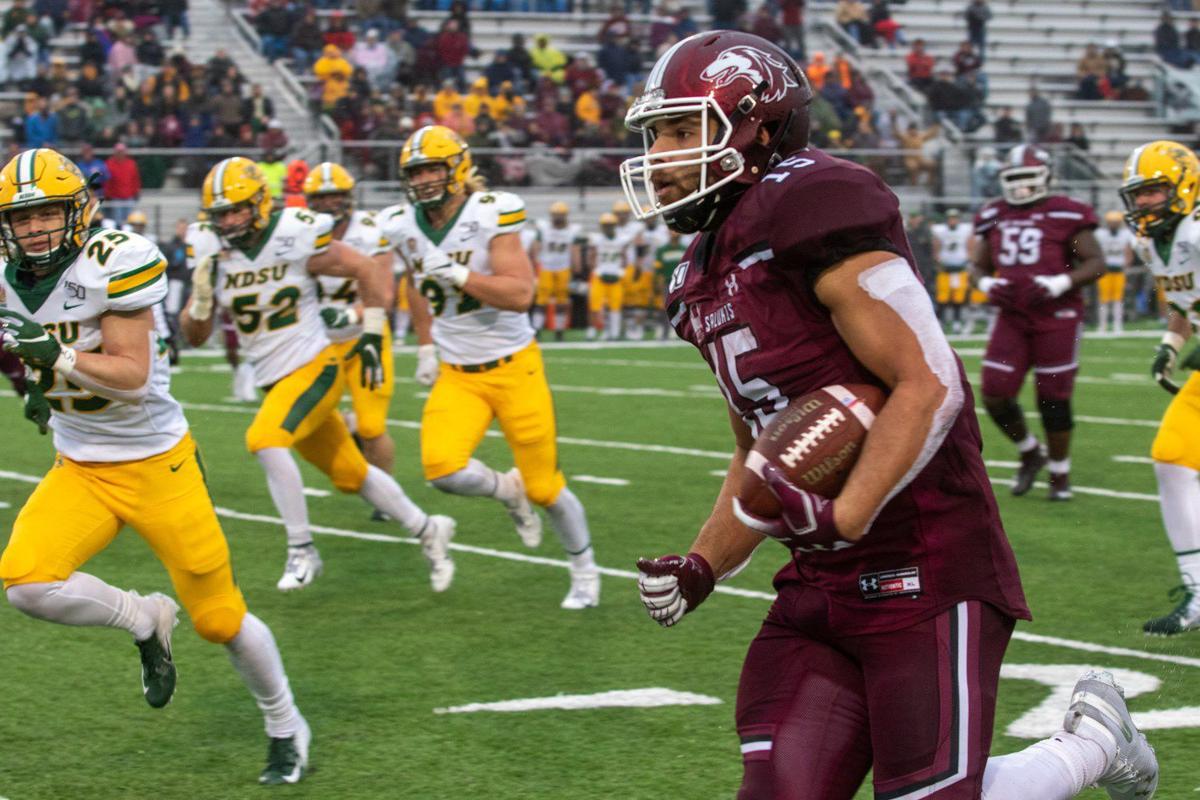 CARBONDALE — SIU running back Javon Williams Jr., wide receiver Avante Cox and punter Jack Colquhoun were named to the Missouri Valley Football Conference All-Newcomer Team on Tuesday.
Williams Jr. finished second behind North Dakota State quarterback Trey Lance in the voting for the Valley Freshman of the Year and Newcomer of the Year Award. A Jerry Rice Award finalist, the Centralia native leads all Division I freshmen with 19 touchdowns (17 rushing, two receiving). He rushed for 1,038 yards on the season (a 6.4 average), caught 10 passes for 209 yards and two scores, and completed 7 of 11 passes for 160 yards and two touchdowns. He became the first player in school history to have rushing, receiving and passing touchdowns in the same game when he accomplished the feat at UMass.
You have free articles remaining.
Williams Jr. was the MVFC offensive player of the week after the Salukis beat UMass, an FBS program, and a two-time MVFC newcomer of the week. Lance led undefeated and No. 1 North Dakota State to the MVFC regular-season title and the overall No. 1 seed in the FCS playoffs.
A Wyoming transfer and second-team All-MVFC selection, Cox led the Salukis with 47 catches for 617 yards and 5 touchdowns. He averaged 13.1 yards per catch and also added 21 carries for 212 rushing yards, 3 scores and a 10.1 average per rush. He was named the MVFC offensive player of the week at South Dakota and was a two-time newcomer of the week.
Playing American football for the first time in his life, the Australian-born Colquhoun punted 51 times for a 40.9 average. He recorded 12 punts of 50+ yards, including a long of 80 at South Dakota State. Both a traditional and rugby-style punter, he dropped 13 punts inside the opponent 20 and yielded 10 fair catches. He was the MVFC special teams player of the week vs. Youngstown State.