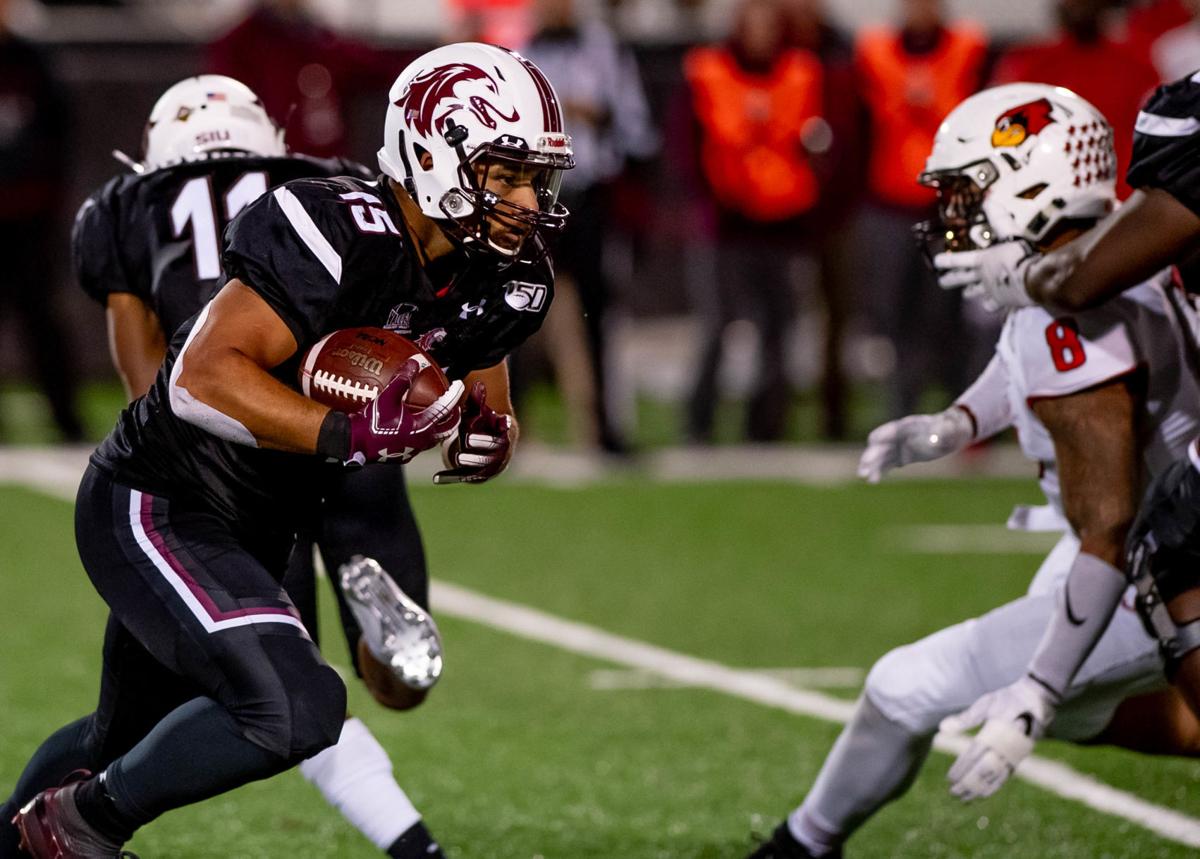 As SIU's beat writer for The Southern Illinoisan, I am allowed to vote for the Missouri Valley Football Conference preseason all-conference team.
Everybody knows who will be the preseason favorite, but here is my complete ballot for the preseason all-conference team.
1. North Dakota State: How many have they won in a row? QB Trey Lance, alone, gives the Bison a leg up on everybody else.
2. Northern Iowa: Panthers are loaded on both sides of the ball. Elerson Smith may be the best defensive lineman in the league.
3. South Dakota State: J'Bore Gibbs is back, with Pierre Strong to hand off to and Cade Johnson to throw to.
4. SIU: Salukis are out to make the playoffs for the first time since 2009.
5. Illinois State: Offensive lineman Drew Himmelman may be the best one in the league.
6. North Dakota: League newcomers have some holes to fill, but should be solid on defense.
7. South Dakota: Coyotes must overcome the loss of QB Austin Simmons, the league's total offense leader last season in average yards per game.
8. Indiana State: Sycamores hope to build on two wins to end their 2019 season.
9. Missouri State: Dave Steckel is out, and Bobby Petrino is in for Bears.
10. Youngstown State: Penguins re-tool behind new coach Doug Phillips, a former assistant coach at Cincinnati who was a graduate assistant under Jim Tressel.
11. Western Illinois: Leatherneck's best players may be fullback Clint Ratkovich and defensive back Marquis Smith.
QB Trey Lance NDSU Will McElvain UNI
RB Pierre Strong SDSU Kai Henry USD
RB Javon Williams Jr. SIU Adam Cofield NDSU
FB Clint Ratkovich WIU Jacob Garrett SIU
WR Cade Johnson SDSU Andrew Edgar ILS
WR Isaiah Weston UNI Avante Cox SIU
WR Dante Hendrix INDST Christian Watson NDSU
TE Brett Samson USD Miles Joiner YSU
OL Drew Himmelman ILS Nick Ellis UNI
OL Dillon Radunz NDSU Austin Hopp WIU
OL Cordell Volson NDSU Kyle Sanft WIU
OL ZeVeyon Furcron SIU Isaiah Edwards INDST
OL Spencer Brown UNI Wes Genant SDSU
LS Paul Monaco ILS Bradey Sorenson SDSU
PK Matthew Cook UNI Mason Lorber USD
DL Elerson Smith UNI Reece Winkelman SDSU
DL Romeo McKnight ILS Spencer Waege NDSU
DL Jared Brinkman UNI Inoke Moala INDST
DL Anthony Knighton SIU John Ridgeway ILS
LB Logan Backhaus SDSU Chris Kolarevic UNI
LB Jack Cochrane USD Jake Mathew USD
LB Cody Crider SIU Noah Larson UND
LB Makel Calhoun SIU Seven Wilson SDSU
DB Devin Taylor ILS Josh Hayes NDSU
DB Omar Brown UNI Michael Tutsie NDSU
DB Don Gardner SDSU Xavior Williams UNI
DB Qua Brown SIU Titus Wall MSU
DB Jordan Canady UND Marquis Smith WIU
P Brady Schutt USD JT Bohlken ILS
RS Dakota Caton INDST Jaxon Janke SDSU
Be the first to know
Get local news delivered to your inbox!