CARBONDALE — The preseason favorite is 1-4, no one has a win over a top-25 team after the first month of the season, and the league is moving to two-game series instead of the typical Wednesday-Saturday format.
In 2020, expect the unexpected during the Missouri Valley Conference season, which kicks off Sunday. Drake is 9-0, with all nine wins by 10 points or more, SIU is off to its best start in 17 years, and Missouri State is undefeated with three home wins over non-Division I William Jewell, Northwestern State and Little Rock. And what does a home win even mean any more, with fans limited everywhere (MSU had just over 1,000 fans in each of its three games)?
Here are five things to watch in what could be one of the craziest seasons ever:
No. 1 — Will the Salukis' postseason drought end in 2021? 
SIU's 6-0 start is the best since it won the MVC regular-season championship under Matt Painter in 2003-04, and if you believe it, the Salukis are averaging over 80 points per game. They ended Butler's 59-game homecourt winning streak against non-conference opponents, which dated back to 2012, and have done it all without one of their best players, junior college forward J.D. Muila, who will miss the season with a torn meniscus. 
SIU is incredibly tough to defend, with forward Marcus Domask and guard Ben Harvey threats outside and inside and Trent Brown shooting better than 50% behind the 3-point line, but that doesn't mean the Salukis don't have weaknesses. They have guards that can drive, get fouled, make free throws and post up, but they don't get a ton of points from posts Anthony D'Avanzo and Kyler Filewich. Their best players are still, for the most part, second and third-year sophomores, and games will get tighter during conference play.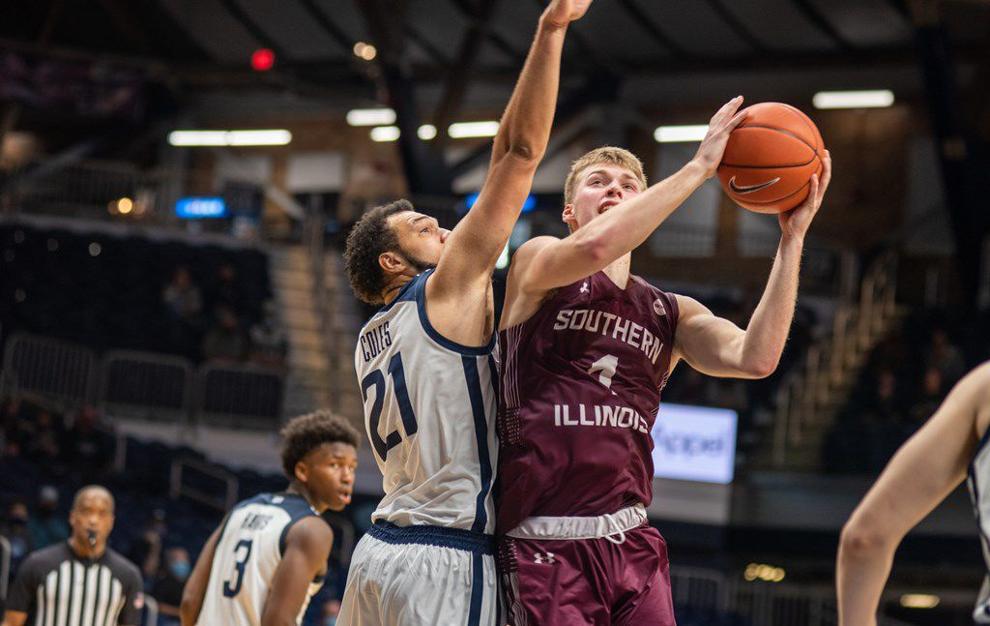 Will the Salukis' postseason drought of 13 years end in 2021? Answer: Yes. This team can play a lot better on defense, and is allowing 65.5 points per game through a six-game schedule that featured two of the best wins in the league (Murray State and at Butler). It's hard to see this team going on long scoring droughts, and it has the depth to overcome injuries at both the guard and post position. 
No. 2 — The Bulldogs come back to Earth
Drake is not going undefeated, but the Bulldogs will be a tough matchup, as usual. Shanquan Hemphill and Darnell Brodie give Drake some size up front, and Roman Penn is a high-scoring point guard with a lot of weapons to pass to. But look for conference play to bring the Bulldogs back down to Earth a bit.
Drake is outrebounding opponents by more than 10 a game, and two of its wins came against non-Division I teams. The win at Kansas State to start the season raised some eyebrows, but don't be surprised if Indiana State (3-2) doesn't earn at least a split in Terre Haute, Indiana, this weekend. The Sycamores have their own offensive weapons, led by player of the year candidate Tyreke Key and two athletic posts in Jake LaRavia and Tre Williams.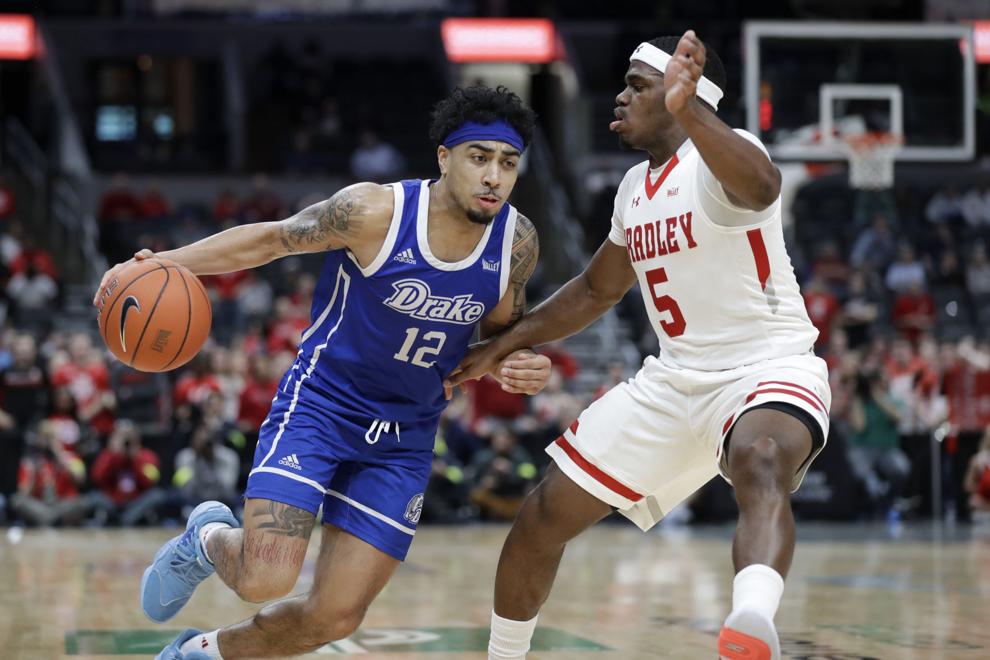 No. 3 — Northern Iowa regroups
The Panthers are in trouble. There's no other way to describe their 1-4 start, and losing MVC Player of the Year A.J. Green, and Antwan Kimmons. They took a few days off after some COVID issues and to regroup, but there is no replacing Green. UNI will benefit from playing a rigorous non-conference schedule, but has to rediscover whatever its identity is going to be without Green.
Along with Drake/Indiana State, a lot of people will tune in to see the Panthers host 3-0 Missouri State Sunday and Monday.
No. 4 — Super sophomores
How good can the league be with a lot of great sophomores? Pretty good. Entering conference play, the MVC is 10th in KenPom.com's latest rankings, and even though it can't boast any top-25 wins, it can look at a pretty deep race. UNI is vulnerable, Loyola wasn't great in its biggest games of the season so far, and Bradley is 6-3 without a road win. SIU has four of the best sophomores in the league, with Marcus Domask, Lance Jones, Trent Brown and Ben Harvey, but don't forget about LaRavia and Williams, Illinois State's D.J. Horne, UNI's Noah Carter, Valparaiso's Donovan Clay and Loyola's Marquis Kennedy.
Six different teams have won or shared the MVC regular-season title the last four years. Who will rise in 2021? 
No. 5 — The ever-changing schedules 
Two series were postponed before conference play even began, and will be rescheduled. Teams could look for additional games during the week if they get super confident with their COVID-19 protocols, but, either way, all of the Valley squads are only one positive test away from turmoil. 
The MVC announced Valparaiso's series against Bradley, scheduled for Dec. 28/29, and the Crusaders' series at home against Illinois State in early January will be reschedued. The league will announce make-up dates for the series at a later date.