CARBONDALE — The Sunshine Slam in Kissimmee, Florida, will arrive a little earlier than SIU's men's basketball team would like, but should be a great test for the new-look Salukis.
Gone are six seniors, three of them starters, from last season's 17-15 club that finished tied for third place in the Missouri Valley Conference. Guard/forward Armon Fletcher, the team's leading scorer (16.5 points per game) and top rebounder (6.1 boards a game) was a second team all-conference pick. Center Kavion Pippen (12.8 ppg., 5.6 rpg., 63 blocks) was a third team all-conference pick, and guard Sean Lloyd made the MVC All-Defensive Team.
New coach Bryan Mullins, the youngest head coach in the MVC, brought in nine newcomers to go with four returnees. SIU will play three games in three days at the Silver Spurs Arena, located about 35 minutes south of Orlando, on the opening weekend of the college basketball season.
The Salukis are expected to open the season against a non-Division I opponent, provided by the tournament, then play UTSA, Delaware and Oakland on consecutive days. Tickets for the event are $27 for a three-day, all-session pass, or $12 a day, through Ticketmaster.com. All tickets are general admission, and are available now.
Here's a quick look at SIU's opponents at the first Sunshine Slam:
UTSA (Texas-San Antonio) Roadrunners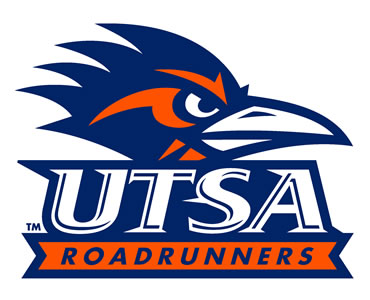 Last season: 17-15, 11-7 Conference USA (tied for second place) / Postseason: None
Coach: Steve Henson (Kansas State, 1990), 51-49 at UTSA, 51-49 overall
Notes: UTSA returns three starters, including the highest-scoring backcourt in the country. Jhivvan Jackson (22.9 points per game), a 6-foot junior who won the Conference USA scoring title, and Keaton Wallace (20.2 ppg.) will be tough to guard. The Roadrunners also return senior forward Byron Frohnen (6.4 ppg., 6.8 rpg.). ... Coach Henson, a former assistant with Lon Kruger at Illinois, added four-star center Jacob Germany from Kingston (Oklahoma) High School as part of a five-man recruiting class. Junior Luka Barisic, a 6-9, 240-pound forward from Highland Community College, averaged 17.9 points and 6.8 rebounds per game. ... The game will be SIU's first against UTSA.
Delaware Fightin' Blue Hens
You have free articles remaining.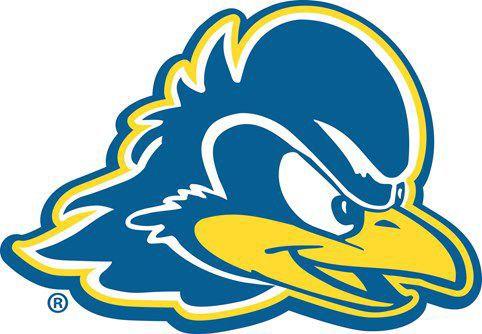 Last season: 17-16, 8-10 CAA (fifth place) / Postseason: None
Coach: Martin Ingelsby (Notre Dame, 2001) 44-55 at UD, 44-55 overall
Notes: The Blue Hens' 17 wins were the most in five years. Gone is forward Eric Carter, a second team all-district pick by the National Association of Basketball Coaches (NABC), but Delaware returns junior guard Ryan Allen, the team's leading scorer (16 ppg.). Sophomore forward Ithiel Horton (13.2 ppg., 3.1 rpg.) was a member of the CAA's All-Rookie Team last season, and junior guard Kevin Anderson (10.7 ppg., 4.2 rpg.) also started. Anderson led the team with 109 assists and was one of four players with more than 20 steals last season (he tied for the team lead with 33). ... The Hens return two Division I sitouts from last season, junior guard Nate Darling from UAB and sophomore forward Justyn Mutts from High Point. ... SIU is playing Delaware for the first time in men's basketball.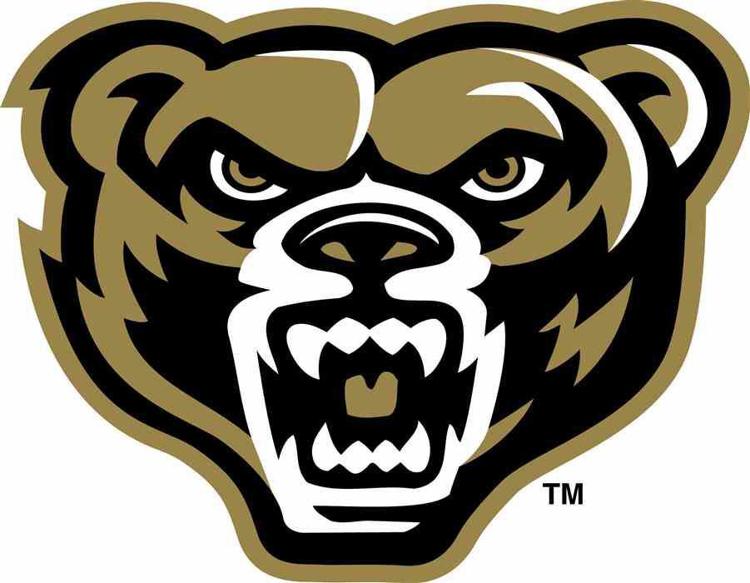 Last season: 16-17, 11-7 Horizon League (third place) / Postseason: None
Coach: Greg Kampe (Bowling Green, 1978) 617-455 at OU, 617-455 overall
Notes: The Golden Grizzlies return first team All-Horizon League forward Xavier Hill-Mais, the team's leading scorer (18.3 ppg.) and rebounder (7.2 rpg.) from last season, center Brad Brechting (9.5 ppg.) and sophomore guard Tray Maddox Jr. Maddox started 20 games last season and averaged 6.7 points per game. Hill-Mais and Brechting are two of three fifth-year seniors on the team. ... Kampe became the 15th active Division I coach in the country to win No. 600 during the 2017-18 season. ... The Salukis won their only game against Oakland in 2015 at home, 97-88.
SIU returns two starters in senior guards Aaron Cook and Eric McGill, along with redshirt freshman forward Sekou Dembele and junior forward Brendon Gooch. Gooch played in only 16 games in 2018-19 but could play a much bigger role after Clemson transfer Malik William left the team during the summer. The Salukis' frontcourt now includes graduate transfer Barret Benson, a 6-10 center from Northwestern, Dembele, 6-7 walk-on Will Keller, Gooch and freshman Marcus Domask.
Domask, a 6-6 forward from Waupun, Wisconsin, was named the state's player of the year by the Wisconsin Basketball Coaches Association. He helped Waupun to one state championship and a runner-up finish last season.
SIU is expected to announce its complete non-conference schedule later this month. The Salukis have contracts to play 11 games as of Saturday, including the four games (non-Division I opponent plus three games in three days) as part of their multi-team event (MTE). SIU will host San Francisco, Norfolk State, and Hampton and play Murray State, Saint Louis, Southern Mississippi and Missouri on the road in 2019-20.
Murray State, with No. 2 draft pick Ja Morant, and Saint Louis both made the NCAA Tournament last season.