CARBONDALE — It was the perfect time, at the perfect price, and what SIU athletic director Jerry Kill believes is the perfect face for his rebuilding athletic department.
The Salukis' new logo, a more modern-looking sideways shot of a Saluki dog facing to the right, was unveiled at a short ceremony in front of about 200 invited guests Thursday afternoon on the concourse of the SIU Arena. The new logo is expected to be phased in to the Salukis' 17 sports, as uniforms are normally replaced every 2-4 years, but will begin showing up more prominently this spring when coaches go out recruiting.
"We had different dogs, different things to pick from, but, seeing it on the court, seeing it here, seeing it on the helmets, the teeth. You can go with a black outline. There are other fonts to it," Kill said. "We just felt like it represented our university, and represented a Saluki."
Poll: What do you think of the new Saluki Athletics logo?
SIU Athletics on Thursday unveiled a new logo to represent the Salukis. What do you think?
You voted:
Kill did not rule out every team having the new doghead, which will be featured at center court at SIU Arena and in the middle of the new turf at Saluki Stadium this summer, on their jerseys, warmups and uniforms beginning next school year. The SIU men's basketball team will wear it on new warm-up shirts at the Missouri Valley Conference men's basketball tournament in St. Louis next week in its first real public performance.
The Salukis plan to throw out T-shirts to students during Saturday's home men's game against Illinois State, and fans will be able to buy some merchandise in person at that game. Fans can buy merchandise right now with the new logo at siusalukis.com.
The athletic department could see between a 10-30 percent increase in merchandise and licensing sales of the new logo, Kill said. SIU received about $95,000 in revenue last season from merchandise and licensing. In 2007, when the Saluki men's basketball team made the Sweet 16 of the NCAA Tournament and the football team reached the FCS semifinals, the school sold more than $225,000 in merchandise and licensing.
Seventy-five vendors, both locally and nationally, have already signed up to sell the new logo on T-shirts, sweatshirts, hats and other merchandise.
Kill, a former administrator at Kansas State University, said one of his biggest influences in helping design and pick the new logo was the Wildcats' iconic Power Cat.
"Me being there and seeing the Power Cat, the whole town bought into it, and I'm hoping with our new logo that we can get everybody to buy into it," Kill said. "They bought into it, and it was a tradition there, and always will be. Inspirational-wise, what it's done for that campus and that town, it was incredible, so I'm hoping that we can take this journey and continue it on for a long time."
Picking the new logo began three years ago, when Tommy Bell was still the athletic director at SIU. Torch Creative was selected for the project based on the company's history of developing unique collegiate logos. The firm researched the Salukis' history and presented ideas and sketches to the university. A group of university employees, student-athletes, athletic staff and community members provided input during the design phase, until the final version was approved by Kill and the chancellor's office last fall.
SIU renewed a licensing and merchandising contract with IMG College Licensing, which is now merged with Learfield, in 2017. That agreement included a $12,000 signing bonus to cover costs associated with designing and implementing a new logo. SIU paid Torch Creative $3,450 for the creation of the official SIU Salukis type font, and IMG paid Torch Creative $10,000 to design the logo.
The new turf at Saluki Stadium and a new floor at SIU Arena will be completed sometime this summer, Kill said. The projects are scheduled to go around spring football, which kicked off Wednesday, and summer basketball camps for the men's and women's teams.
Saluki Athletics logos through the years
Saluki Athletics logos through the years
1888 to 1913
1914 to 1935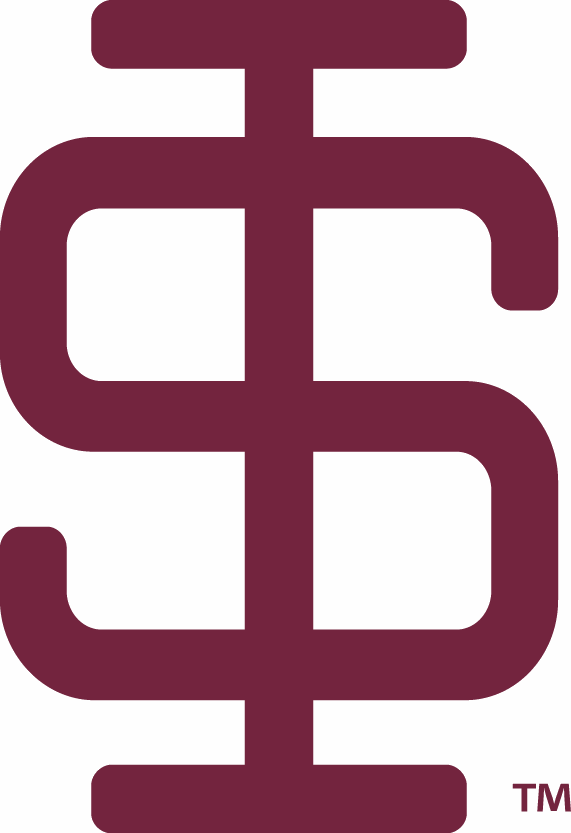 1936 to 1950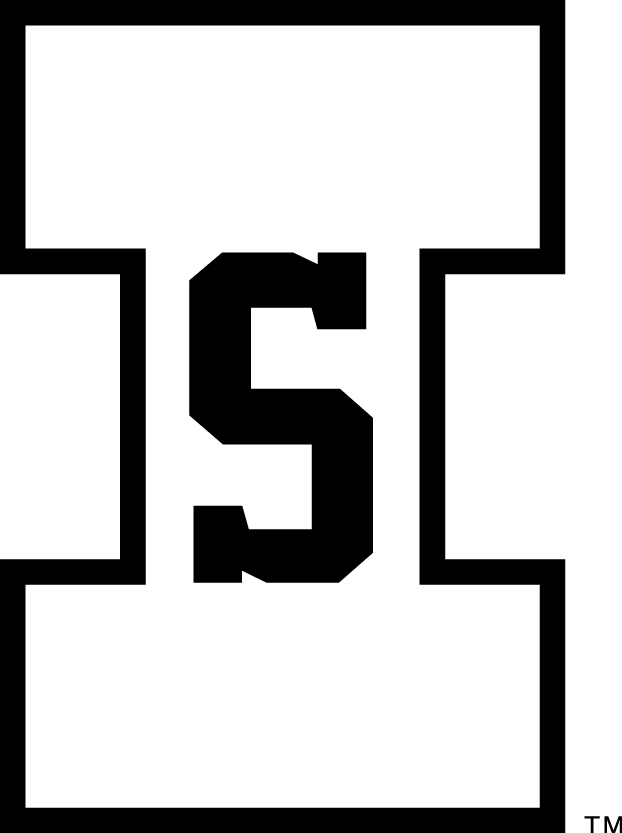 1946 to 1963

1951 to 1963
1951 to 1976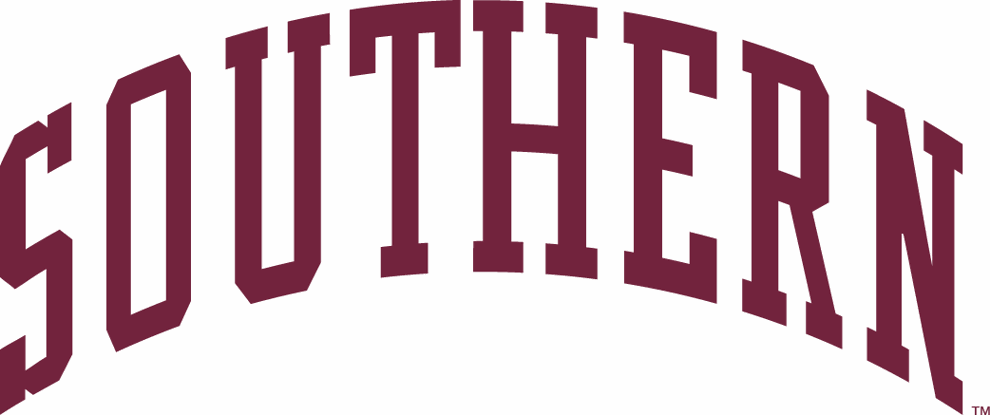 1964 to 1976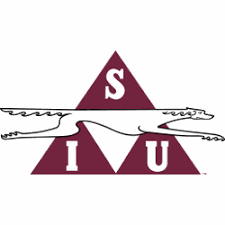 1968 to 1976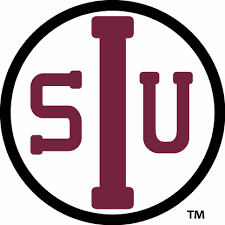 1968 to 1976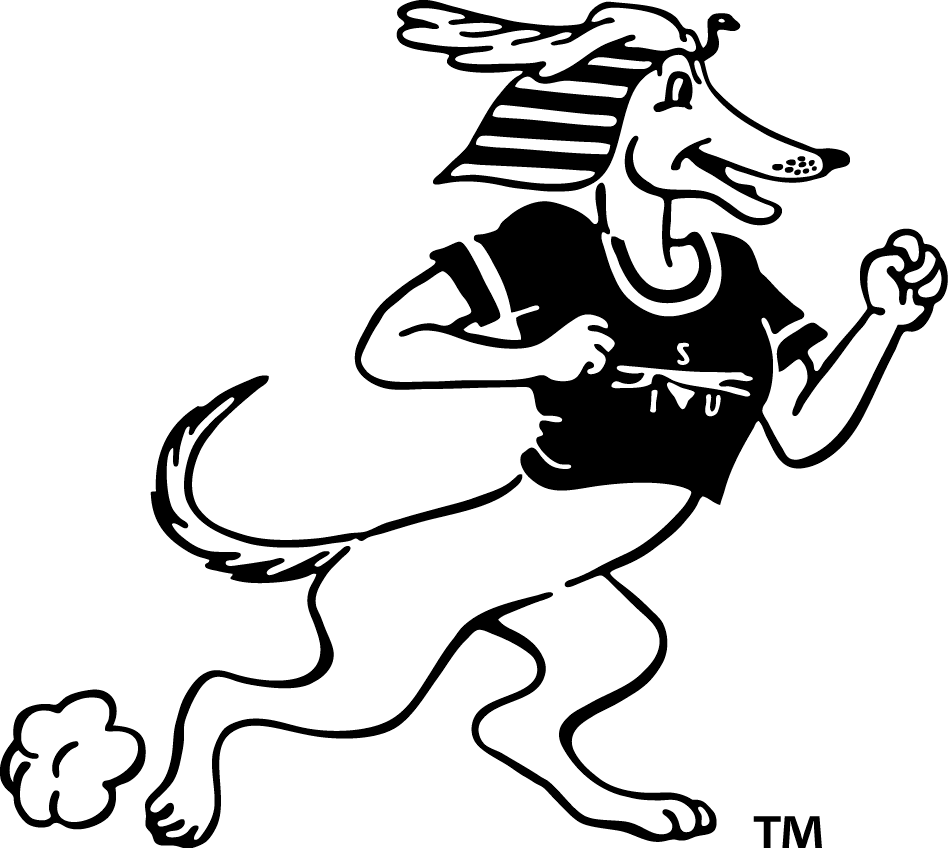 1977 to 2000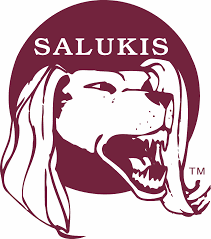 1977 to 2000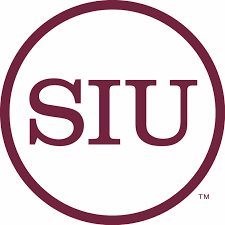 1981 to 2000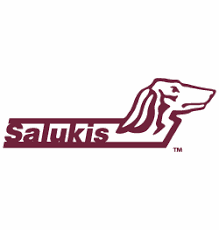 2001 to 2019

2001 to 2019
2001 to 2019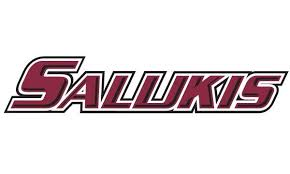 2001 to present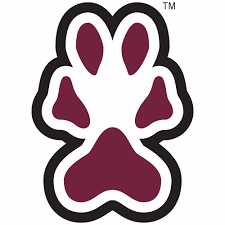 New Saluki logo as of Feb. 28, 2019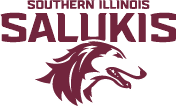 Poll: What do you think of the new Saluki Athletics logo?
SIU Athletics on Thursday unveiled a new logo to represent the Salukis. What do you think?
You voted: