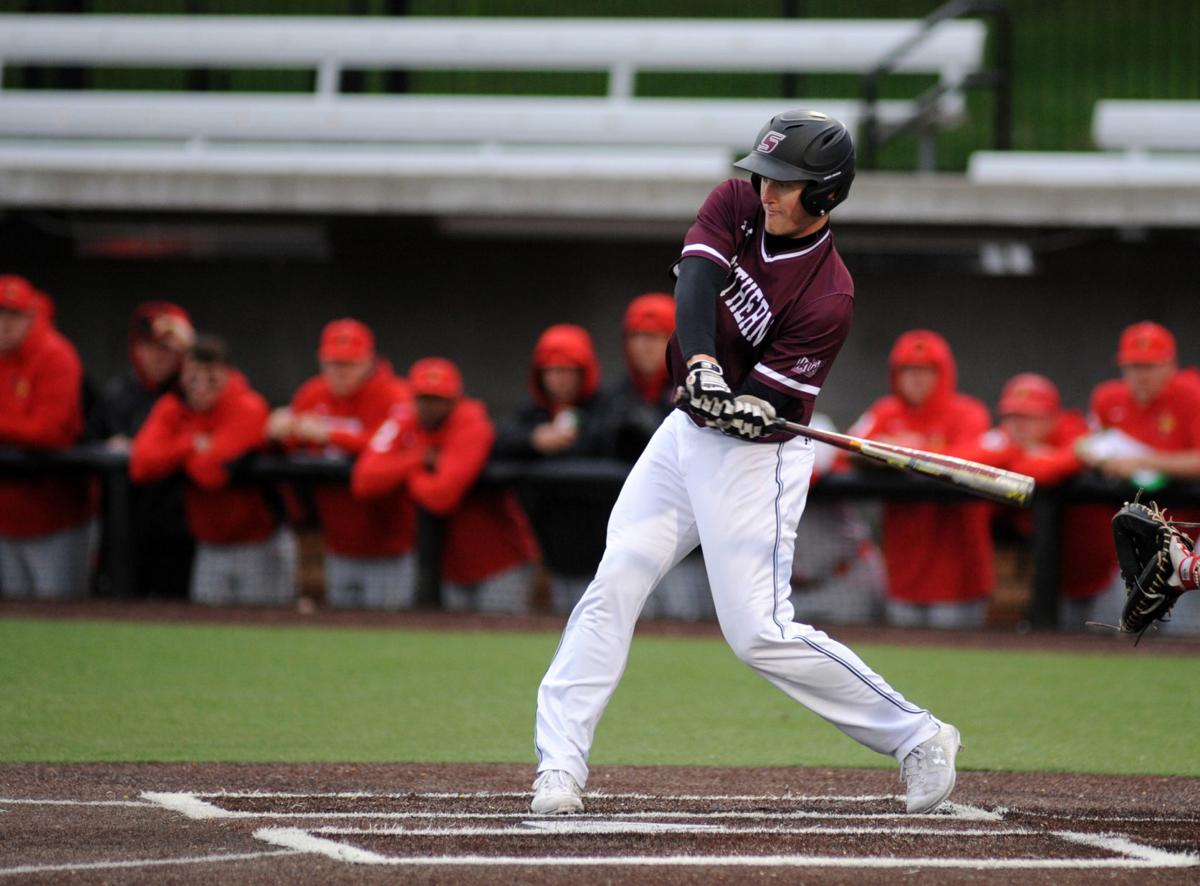 ST. LOUIS — The Saluki baseball team was picked seventh in the preseason Missouri Valley Conference poll of league coaches, the league announced Tuesday.
SIU is in its first year under coach Lance Rhodes, a Sikeston, Missouri, native who came to SIU from Missouri, where he was an assistant coach. Notably, the 2020 Salukis return all of their starting pitching from last year's 26-29 team and also return closer Trey McDaniel, whose 14 saves ranked seventh nationally. SIU also returns three of its top-four hitters from last year's team.
Senior infielder Phillip Archer hit .262 last season with five doubles, one triple, six home runs and 27 RBIs. Junior infielder J.T Weber batted .261 with eight doubles and 16 RBIs. Senior lefty Brad Harrison (3-1, 3.05 ERA) returns after a season-ending injury limited him to eight games last year. SIU's pitching wins leader, junior lefty Blake Begner (6-7, 6.01 ERA), also returns.
The Salukis open the season on Feb. 14 at Jackson State. Their first home game of 2020 is Friday, March 6, against Northern Illinois.
SIU received 18 points in the preseason poll, eight ahead of eighth-place Valparaiso. Dallas Baptist, which returns five position players with more than 100 at-bats and 12 pitches from last year's NCAA regional qualifier, received five first-place votes and 61 points. Missouri State (51 points, one first-place vote) was second, followed by Illinois State (49 points), Indiana State (40 points, one first-place vote) and Bradley (38 points, one first-place vote).
Evansville (21 points) was sixth.
DBU, ranked 23rd in Baseball America's preseason poll, is one of three teams in the country with six straight 40-win seasons. Louisville and Florida State are the other two.  The Patriots return four All-MVC selections, including junior relief pitcher Burl Carraway, who pitched for the U.S. Collegiate National Team last summer, as well as junior shortstop Jimmy Glowenke. Carraway and Glowenke were both first-team All-MVC selections in 2019.
Carraway enters the season as a preseason All-America selection by D1baseball.com. Carraway posted a 2.81 ERA with six saves and four wins in 41.2 innings of work, striking out 72 batters. Glowenke hit .328 as a sophomore with 53 runs, 16 doubles, six home runs and 43 RBIs. Junior second baseman Blayne Jones was an honorable mention All-MVC selection last season. He hit .254 with 51 runs, 14 doubles, two triples, five home runs and 33 RBIs a season ago.
Twenty-two all-conference players from last year return this season. 
SIU will host the 2020 MVC Tournament in Carbondale from May 19-23. All games will be at "Itchy" Jones Stadium, and are scheduled to air on The Valley on ESPN.
Be the first to know
Get local news delivered to your inbox!