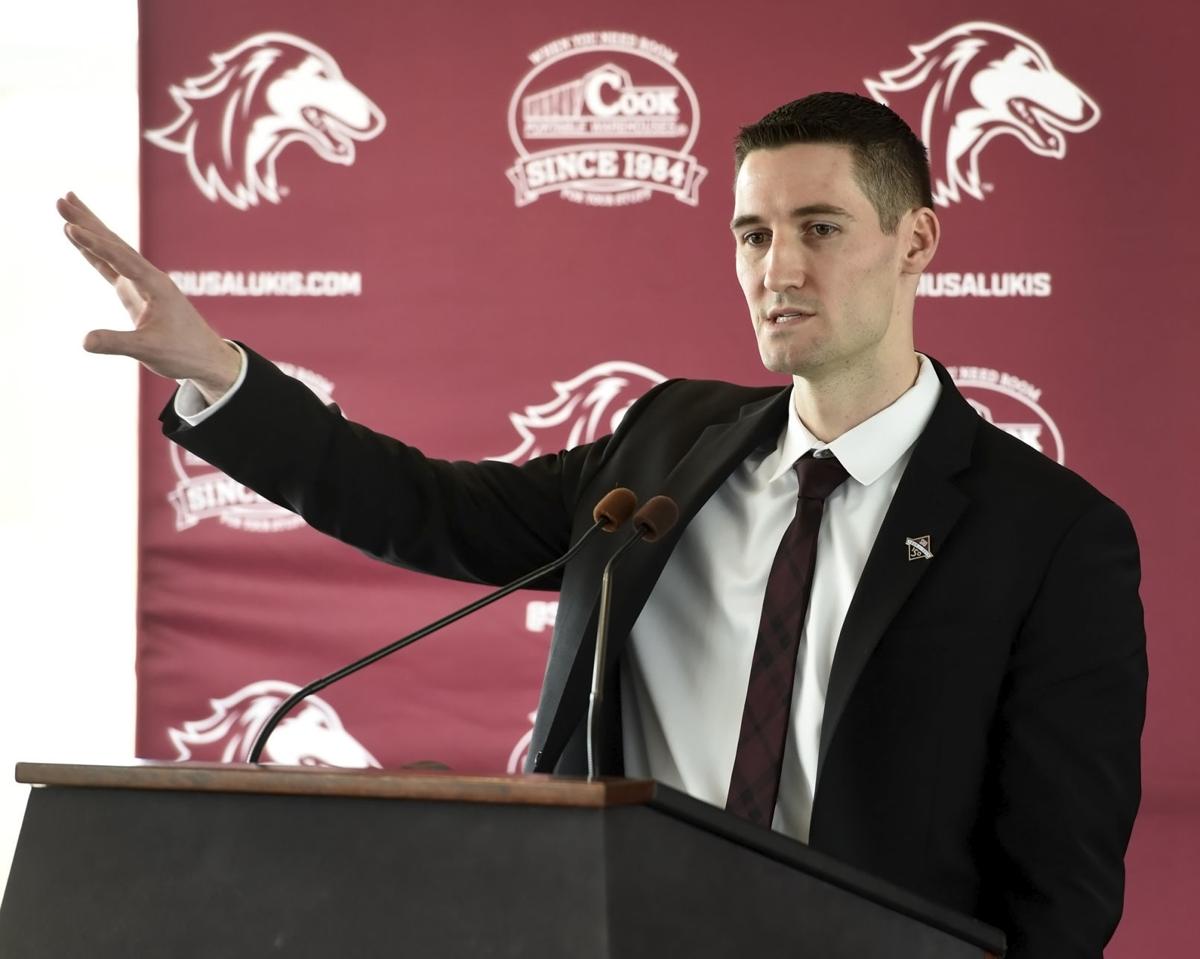 CARBONDALE — The SIU men's basketball team will open Missouri Valley Conference play at Indiana State on Monday, Dec. 30.
The Salukis did not officially announce their 2019-20 league schedule, but it was obtained by The Southern Illinoisan. SIU's non-conference schedule is close to being completed and expected soon.
Indiana State finished tied for eighth place in the Valley last season at 7-11 in conference play. The Sycamores, who went 15-16 overall, return the top-scoring duo in the league in guards Tyreke Key and Jordan Barnes. SIU returns two starters off last season's 17-15 squad, senior guards Aaron Cook and Eric McGill.
You have free articles remaining.
SIU was awarded three coveted Saturday home games, against Illinois State on Jan. 4, against Tamms native Dana Ford and Missouri State on Feb. 8 and against defending MVC tournament champion Bradley on Feb. 15. SIU has two Sunday games, against Drake at the Banterra Center Jan. 19 and at Northern Iowa Feb. 23. SIU opens the MVC slate at Indiana State, at home against the Redbirds, home against Valparaiso and at Bradley.
Bryan Mullins' return to Loyola is Thursday, Jan. 16 in Chicago. Mullins, SIU's new head coach, was the associate head coach for the Ramblers last season. Loyola and Drake tied for the MVC regular-season title last season.
Notably, SIU has back-to-back road games only once in the second half of the season. The Salukis close the first half at home against Loyola Jan. 29. They then play at Drake on Saturday, Feb. 1, and at Evansville on Wednesday, Feb. 5. SIU does have three of its longest road trips in the second half, playing at Valparaiso on Feb. 12, at Northern Iowa on Feb. 23 and at Springfield, Missouri, Feb. 29.
SIU is expected to start the season against a non-Division I opponent as part of the Sunshine Slam, the Salukis' three-game, multi-team event in Kissimmee, Florida, the opening weekend of the season. The Salukis have contracts to play 11 games. SIU will host San Francisco, Norfolk State, and Hampton and play Murray State, Saint Louis, Southern Mississippi and Missouri on the road in 2019-20.
Murray State, with No. 2 draft pick Ja Morant, and Saint Louis both made the NCAA Tournament last season.