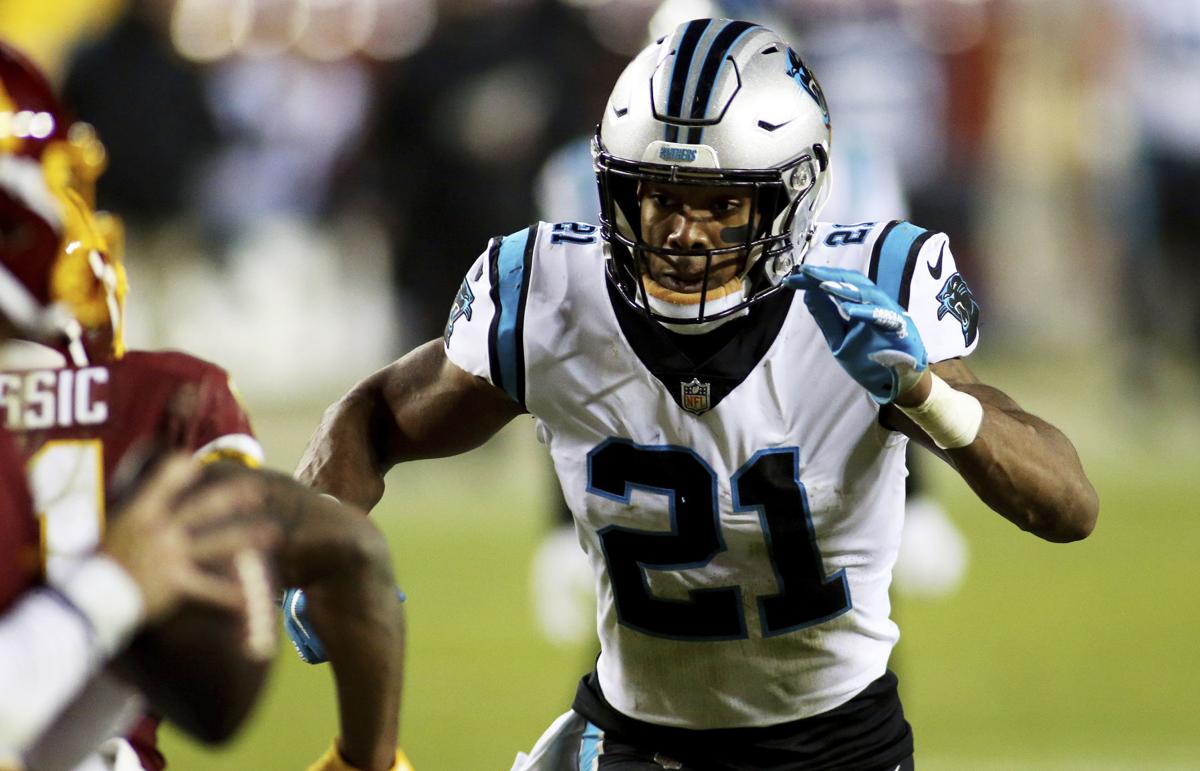 Jeremy Chinn nearly won the NFL's top defensive honor for rookies, battling the weather, and an early look at North Dakota, all in today's Saluki Football 4-Down Territory.
With the SIU football season now in full swing, we bring you the Saluki Football 4-Down Territory, an online-only story that will appear every Monday, Wednesday and Friday at 4 p.m. at thesouthern.com during the season. The first game in the first Missouri Valley Football Conference spring season arrives Friday (fingers crossed!!) with No. 5 South Dakota State taking on No. 2 Northern Iowa at 7 p.m. You'll have to wait until Saturday at noon to see the 24th-ranked Salukis (1-0) play at North Dakota.
For the best Salukis coverage around and the latest news from the MVFC, tune in during the season at thesouthern.com. To subscribe to The Southern Illinoisan, go to thesouthern.com or call 866-735-5912. Digital-only packages start at $26 for an entire year until Feb. 28, and print and digital packages start at $20 a month. There is always more online!
First Down: Former safety finishes second in NFL Defensive Rookie of the Year voting
Former SIU safety Jeremy Chinn, a defensive back who started almost all season at outside linebacker for Carolina, nearly won the NFL's highest defensive honor for rookies. Chinn finished second in The Associated Press NFL Defensive Rookie of the Year voting earlier this month, well behind edge rusher Chase Young of the Washington Football Team, who got 42 votes. Chinn, who had the most tackles of any rookie in the NFL, 116, received four votes.
Baltimore linebacker Patrick Queen was third with two votes. 
Chinn became the first rookie since 2000 to accumulate two defensive touchdowns, 100 or more tackles, and at least one forced fumble, fumble recovery, sack, interception and tackle for loss in the same season. He was named to the Pro Football Writers Association All-Rookie Team along with teammate Derrick Brown, a defensive tackle.
Second Down: Battling the weather and the Fighting Hawks
Even before Monday's snow storm in Southern Illinois (the region was taking on between 6-12 inches of the white stuff, at least), the Salukis have had to battle some colder weather than a normal training camp. Classes were in session, too, but this team doesn't make excuses. 
"We haven't missed a day outside. It's just part of the routine," SIU coach Nick Hill said. "We don't have an indoor facility in this part of the country – you usually don't have to deal with things like this (weather), but we've dealt with all kinds of things so far and our guys are resilient. On Sunday, it was about zero degrees and a negative wind chill and we practiced for about an hour outside. We'll do a great job on being smart with it and consider what playing surfaces are safe, and continue some extra groupings and walk-throughs that you can take care of inside."
SIU will get to play its first spring game inside the Alerus Center, one of the best domed-facilities in America, on Saturday. It's a good thing, too, because the high in Grand Forks, North Dakota, on Saturday is forecast to be 20 degrees, with a low of 7 and 10-15-mile-an-hour winds. Hopefully the Salukis' first home football game in February, scheduled for next weekend against No. 1 North Dakota State, is a bit better.
Third Down: Speaking of those Fighting Hawks
UND, as North Dakota is affectionately called, went 7-5 overall in 2019 as an independent. The Fighting Hawks played eight Big Sky Conference opponents, going 5-3, and were selected to the FCS playoffs as an at-large bid, and lost 24-6 at Nicholls.
They lost their starting quarterback, their leading rusher and their leading receiver. Four of their starting offensive linemen from last season return, outside of the center, Patric Rooney, and former Saluki defensive coordinator/associate head coach Kyle "Bubba" Schweigert has eight starters back on defense. The Hawks play a 3-4 defense, and had three all-conference honorable mention picks, two of them on defense.
Defensive back Jordan Canady and linebacker Jaxson Turner were honorable mention picks, along with offensive lineman Ryan Tobin. 
Fourth Down: 5 MVFC teams ranked
Five MVFC teams were in the two main preseason polls before the fall, and five made the preseason top 25 polls for the spring from HERO Sports and Athlon Sports. The first American Football Coaches Association (AFCA) top 25 poll will be published March 15, and the first Stats Perform poll of the spring will come out Monday, Feb. 22. 
North Dakota State, the defending national champion that was picked to win the MVFC for the ninth straight season, will start atop the Athlon and HERO Sports polls. The Bison (1-0) have won 38 straight games, the longest streak in FCS history and the third longest in Division I football history. Washington (1908-14) won 40 straight before World War II, and Oklahoma won 47 straight between 1953-57.
SIU was 16th in the HERO Sports poll and 13th in the Athlon Sports poll. South Dakota State was second in the HERO Sports poll. Northern Iowa was sixth and Illinois State was ninth. UNI was third in the Athlon Sports list, with SDSU fifth and ISU ninth.