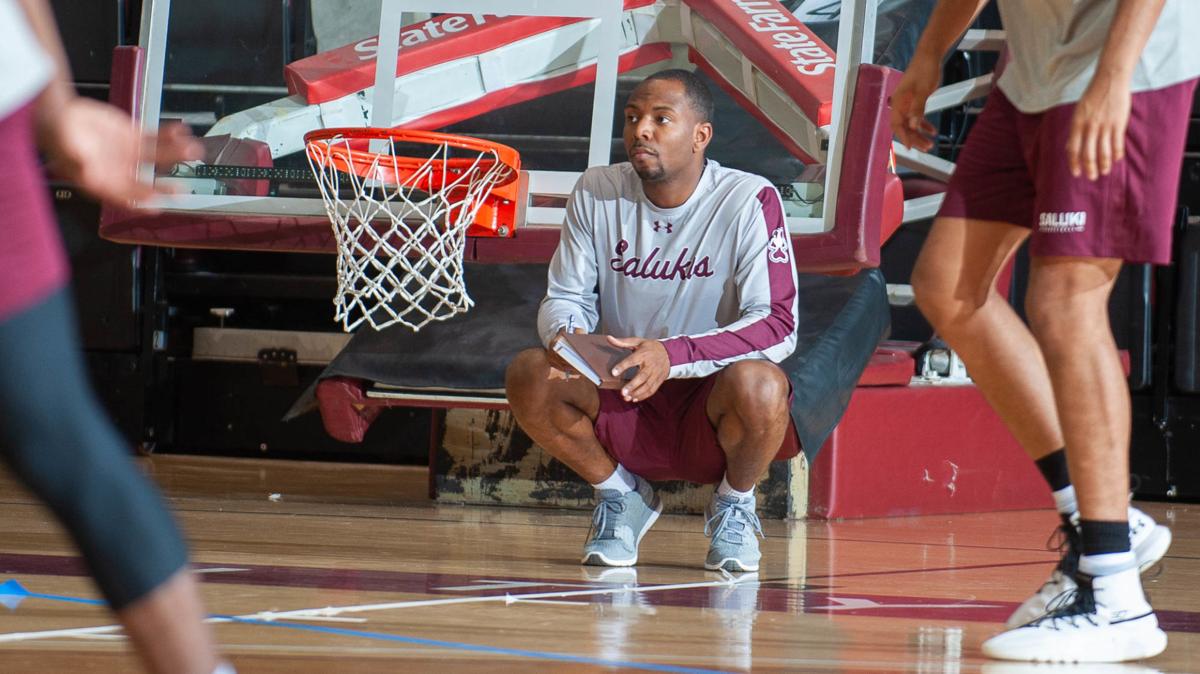 CARBONDALE — Ken Moses, the director of basketball operations on men's coach Bryan Mullins' first staff last year, is leaving to become an assistant coach at Montana State.
The Bobcats announced Moses as their new assistant on Thursday. He replaces Shawn Dirden, who left for a job in the private sector, according to a news release from MSU. The Bobcats went 16-15 overall and 10-10 in the Big Sky Conference last season.
"Ken is a rising star in this business," second-year MSU coach Danny Sprinkle said. "His hunger and passion for this job was unmatched. He is a diligent recruiter and is very detailed in his assigned tasks. I really liked the fact that he has worked with tremendous coaches like Bryan Mullins, Pat Eberhart, Kevin Lofton, and Chris Popp who have prepared him to be an outstanding coach at the Division I level. We are very excited Ken is joining our Bobcat family!"
SIU finished 16-16 last season under Mullins, a former Hall of Fame point guard here in the late 2000s. Before coming to Carbondale, Moses worked two years at Missouri State-West Plains (2017-19). The Grizzlies went 45-21 during those two years, winning the 2018 Region XVI championship. Moses coached two All-Americans and six all-region players. Moses also served four years as either a grad assistant or assistant coach at Division II Nebraska-Kearney (2013-17) and three years as an assistant at Division II Colorado State-Pueblo, his alma mater.
"It's been a learning process along the way, but I'm grateful for every opportunity I've had," Moses said. "I still have a lot to learn and I can't wait to get started at Montana State."
Moses will officially begin at Montana State, which is located in Bozeman, on Monday.
SIU finished 16-16 overall and 10-8 in the Missouri Valley Conference (fifth place) in Mullins' first season.
The Salukis' 10 wins in the Valley tied for the most victories by a team picked last in the preseason poll. Marcus Domask, a freshman guard last season, was named MVC Freshman and Newcomer of the Year. Domask was selected second team all-conference.
MSU returns three starters this winter, including the Big Sky Newcomer of the Year, 6-9 junior forward Jubrile Belo. Belo, originally from London, averaged 13.1 points and 6.4 rebounds per game. He was selected third team all-conference. The Bobcats also return 6-5 senior guard Amin Adamu (11.7 ppg.) and 6-11, 225-pound senior forward Devin Kirby (4.2 ppg., 5.7 rpg.).
Be the first to know
Get local news delivered to your inbox!