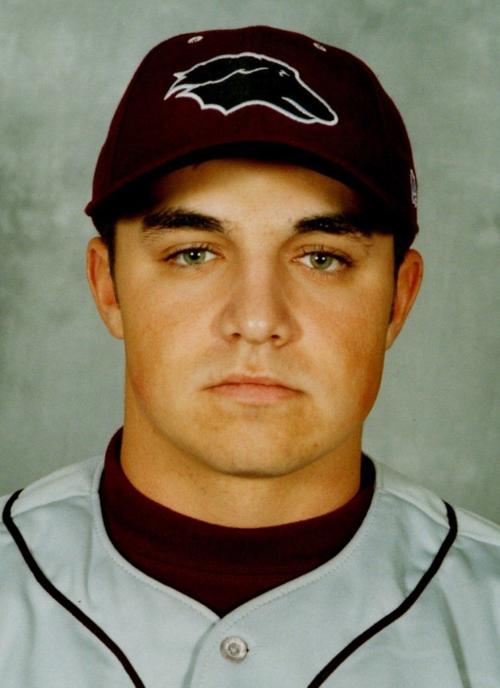 CARBONDALE — Jake Alley is usually introduced to other people as SIU's strikeout king, but he is just as proud of another record.
Alley, who started out as a closer in college, pitched a Saluki-record 324 2/3 innings in 77 career appearances. He started 44 games, and it wasn't unusual for him to throw over 125 pitches, especially if he didn't have his best stuff.
"That's just something, I call it old school," Alley said. "Guys don't do that now. It was nothing for me to throw 140 pitches. It's probably not right, but it was just the way I was brought up. It was the kind of era of baseball back then, too. That was your start, and if you weren't absolutely horrible that day, you're gonna finish your game or get close to it."
Alley, who will be inducted into the SIU Hall of Fame Friday night along with seven others, had his share of good and bad starts. He finished 22-15 with a school-record 284 strikeouts and 145 walks. He allowed 317 hits, nearly one an inning for his career, but knew how to command the strike zone. Whether the batter wanted him to or not.
"I always pitched inside," Alley said. "I always had a pretty good curveball, an OK slider. I never threw a changeup. I just went after guys, really. If they got me, they got me. You challenge them, and if you don't screw up, you don't walk guys. You don't hit too many guys ..."
Alley's finest year was his final one, when SIU crawled into the championship game of the MVC tournament against Wichita State in Wichita. The first team all-conference pitcher went 7-4 with a 3.22 ERA in 2003, beating Northern Iowa in SIU's first game of the Valley tournament. He struck out six batters in seven innings, and allowed five runs on seven hits.
The Salukis lost two straight games to the Shockers on the final day of the tournament to finish 30-25.
Alley, an Anna native who now works as an administrator at a nursing home, still misses game days. Closing took some getting used to, with the short memory, the short outings, and the uncertainty. Once he took over the ace spot in the rotation, he never wanted to let it go, and he never wanted to disappoint coach Dan Callahan.
"Coach Cal, we'd stick around for an hour after practice, and just talk. About nothing, but I miss that," Alley said. "Pitching on Fridays, in particular, and being the ace, I took a lot of pride in that. And I miss that. I don't miss having to wait all week to pitch, but I miss Fridays, and seeing some of my professors skipping out early to come watch."
Alley believes both his records will be broken someday, but admitted it might be a long time. Pitchers don't throw as long in games any more, and the best leave after three years to pursue the Major League Baseball draft.
"(The strikeout record) will be broken. It's a lot of strikeouts, but it's reachable," he said. "I threw a lot of innings and struck a lot of guys out, and walked a lot of guys. Truthfully, college guys, with pitch counts now, you're not gonna see 'em go deep in games. You're not gonna see a lot of guys who start for three years."
Alley also believes he was meant to go to Southern Illinois. He originally wanted to go to Wichita State, but then this happened.
"I was talking with the coaches at Wichita State, and the coach said 'You're not good enough to pitch at this level, but you're good enough to play third base,'" Alley said. "I've hated Wichita State ever since."
Be the first to know
Get local news delivered to your inbox!