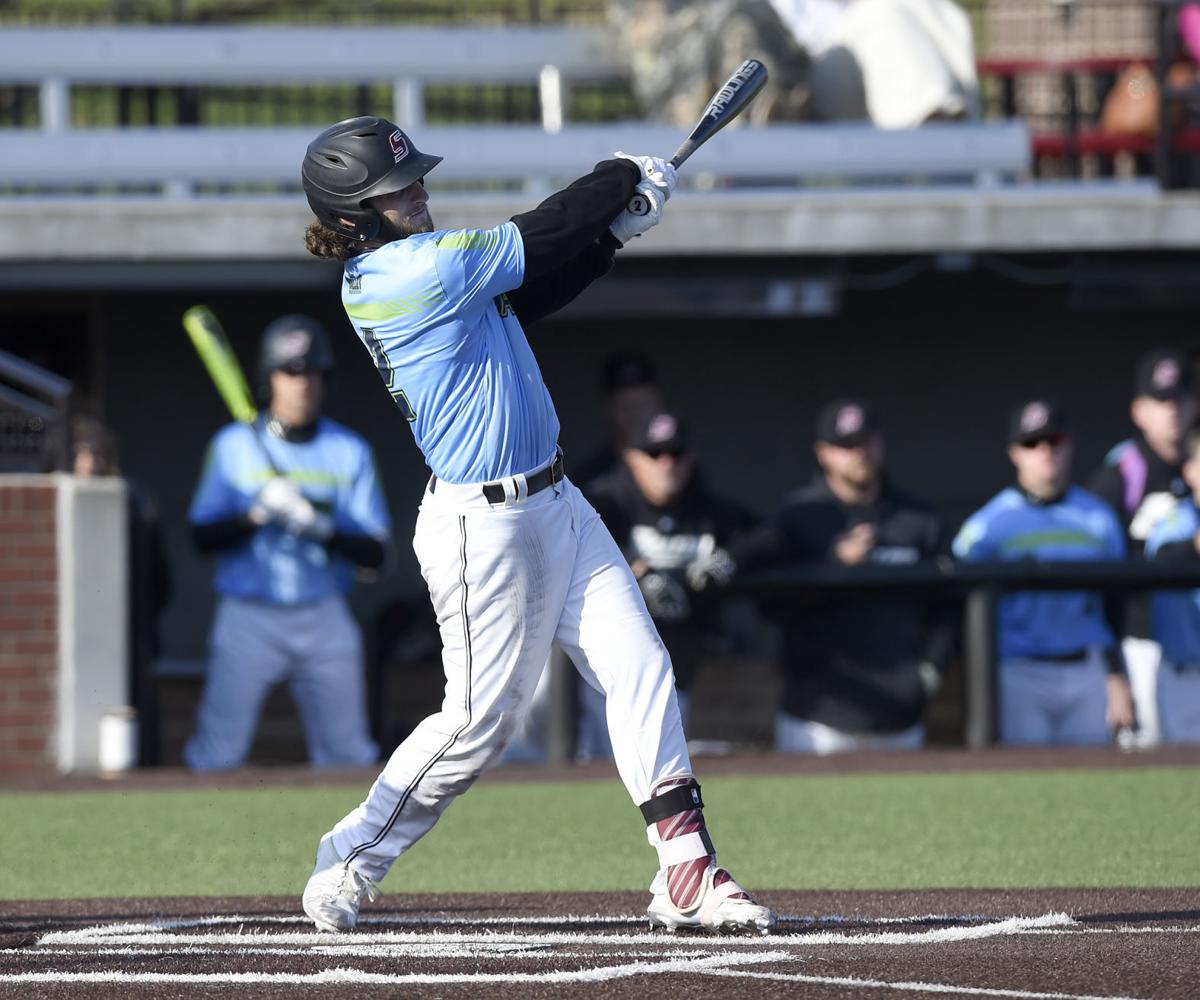 CARBONDALE — The SIU baseball team may still have to catch up to Missouri Valley Conference favorites Missouri State and Dallas Baptist on the field, but the program got a big boost off the field courtesy of athletic director Jerry Kill.
Kill's fundraising, and a conscience investment in the program, led to the Salukis adding a BATS! Video System and FlightScope analytical system in the offseason. The programs are linked to six cameras around "Itchy" Jones Stadium and provide coaches and players an incredible amount of data to help them keep up with the big boys.
"Coach Kill has made a commitment to Saluki baseball unlike anything that's been done in my 29 years," ninth-year SIU head baseball coach Ken Henderson said. "Obviously, we got the stadium, but beyond that, he has stepped up and sent a message to our team and our program that he cares about Saluki baseball, and he's made a commitment."
The new video system, which is used by almost every Major League Baseball team and several of their minor league affiliates, will give the Salukis unprecedented looks into contact location, pitch velocity, swing zones and more. Cameras were mounted near the batter's eye in center field, in left and right field to account for right-handed and left-handed players, and on the roof of the press box.
You have free articles remaining.
A new analytics software called FlightScope will provide coaches and players almost instant spin rates, release points and pitch breaks for the team's pitchers. Hitters will be able to examine their exit velocity (speed of the baseball off the bat), launch angle and more right after every workout. The system is portable, giving the Salukis the ability to examine their workouts on the field, in the batting cages behind the clubhouse and at their indoor facility in Carbondale.
"It's a very valuable resource, not only in development but in recruitment, because that's something that the major programs have," Henderson said.
SIU will have a lot of speed, a lot of relievers, and a lot of depth in the outfield. The Salukis will also have some new stars after losing two MLB draft picks, another free agent signee, and the program's all-time saves leader. Friday night ace Michael Baird was taken in the 23rd round of the MLB draft by the St. Louis Cardinals, and former shortstop Connor Kopach was selected in the 25th round by Seattle. Right-handed pitcher Allen Montgomery signed with Pittsburgh as a free agent.
Lefty Brad Harrison (5-5, 4.25 ERA last season) will take the hill when SIU opens the season at Nicholls State Friday afternoon. Junior Dylan Givens (5-2, 4.18 ERA in 2018), one of the Salukis' mid-week stars last season, moves into the weekend rotation behind him along with newcomer Blake Begner. Begner, a 5-foot-8, 165-pound junior college transfer from Illinois Central College, went 6-2 with a 2.08 ERA in 11 appearances last season (nine of them starts).
SIU enters the 2019 season with a bullpen by committee after the Salukis lost closer Ryan Netemeyer. Netemeyer set the career saves record last season.
SIU was picked fifth in the MVC preseason poll. The Salukis return six position players and two starting pitchers from last season's 28-30 squad that finished fifth in the Valley (10-11).