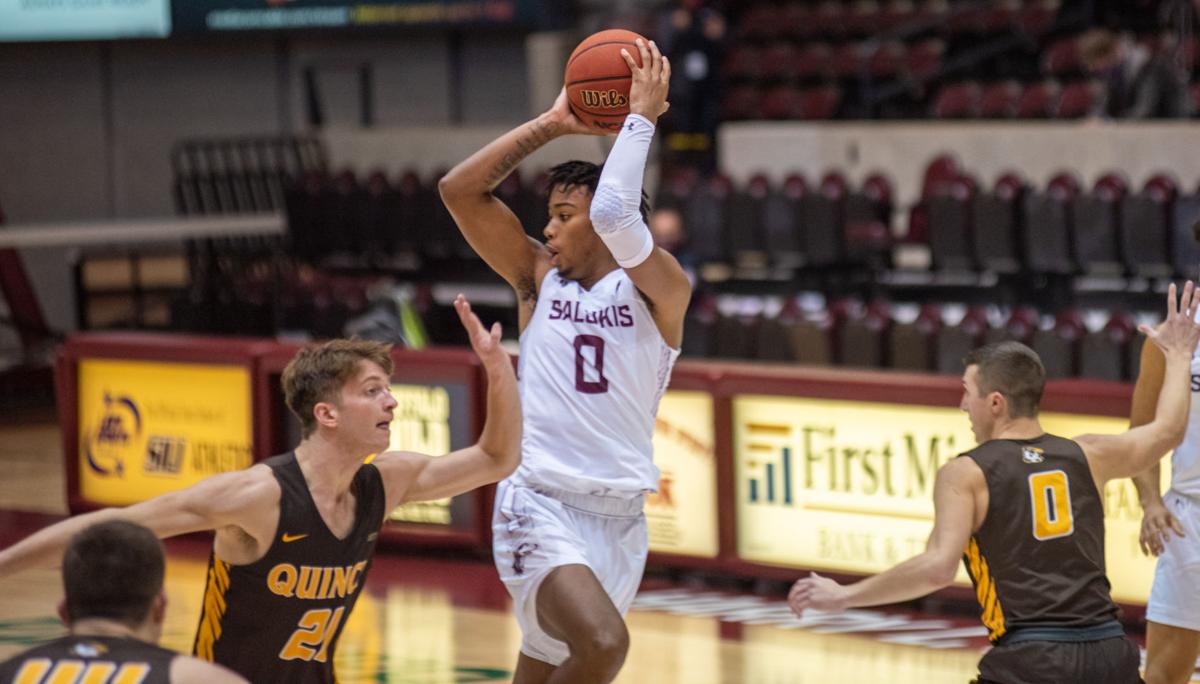 CARBONDALE — SIU freshman Eric Butler will look for a bigger role at a new program, he said Sunday night.
Butler, a 6-foot-3, 170-pound guard from Orlando, entered the transfer portal earlier this week. Playing behind a core of Lance Jones, Trent Brown, forward Marcus Domask and Ben Harvey, he appeared in eight games as a true freshman. Butler played a total of 35 minutes during SIU's 12-14 season, scoring two points against Division II Quincy and two against Drake.
"I took it as a learning experience," Butler said. "I appreciate all the coaches for just giving me the opportunity to get better on and off the court."
Butler played a season-high 10 minutes against Quincy in SIU's 102-61 victory at the Banterra Center Dec. 6, 2020. He made 2 of 7 from the field for the season and missed his only two 3-point attempts. 
Butler was one of nine newcomers on the Saluki roster this past season, which ended in the quarterfinals of the Missouri Valley Conference Tournament. Nationally-ranked Loyola, which lost to Oregon State in the Sweet 16 Saturday, beat SIU 73-49 at the Enterprise Center in St. L Butler enters transfer portal after freshman season ouis. Harvey, a transfer from Eastern Illinois who sat out the 2019-20 season, started 16 of 26 games and finished as the team's third-leading scorer at 9.7 points per game. Two other new guards, sophomore Steven Verplancken Jr. and true freshman Dalton Banks, played in all 26 games. Verplancken (7 ppg., 2.6 rebounds per game) started the last 16 games of the season. Banks averaged over 25 minutes a game off the bench, shot 48% from the field, finished second on the team in assists with 56 and had the second-most steals, with 31.
SIU men's basketball coach Bryan Mullins was still finishing up season-ending interviews with his players this weekend. Players can enter the transfer portal with or without coaches' permission. Butler was the only Saluki in the portal as of Sunday night, according to verbalcommits.com.
Butler came to SIU after leading Orlando Christian High School to a state championship in Florida. He made 8 of 15 from the field to help the 29-2 Warriors rally against Jacksonville Impact Christian Academy. All 12 of his points in the 58-55 win came in the fourth quarter. Butler had offers from Wyoming, Saint Louis, FIU, FAU and Florida Gulf Coast at one point before signing with the Salukis.