CAPE GIRARDEAU — SIU jumped on top of No. 17/18 Southeast Missouri State 7-0 after scoring on its first drive of the season Thursday night, and was looking for more.
On a first-and-goal from the Redhawk 4 yard line, the Salukis hurried to the line and snapped it. New quarterback Stone Labanowitz tried to fit one through to a receiver that appeared to have the inside slant to his right, but the ball was tipped by outside linebacker Justin Swift near the line of scrimmage. SEMO safety Marcus Lucas came down with the pop fly interception, and SIU never seemed to recover at Houck Field.
The Salukis had a touchdown pass to tight end Nigel Kilby nullified by an illegal formation penalty and stalled near the SEMO 28 on its next drive.
"That was tough to swallow and you knew those possessions were going to come back and get you," SIU coach Nick Hill said.
The play that resulted in the interception was a run-pass option, Hill said, and should have been a handoff. After the game, Labanowitz admitted the proper read should have been to hand the ball to Davis, and that he even apologized to him after the play.
Hill said he saw nothing wrong with the formation that nullified Kilby's touchdown.
Southeast Missouri State surged after dodging those two bullets, scoring on seven straight possessions after punting on its first three to throttle the Salukis 44-26.
"I have a tremendous amount of respect for coach Nick Hill and SIU," SEMO coach Tom Matukewicz said in a story posted on gosoutheast.com Thursday night. "It was great to win this game again. The atmosphere was outstanding and our student section was awesome!"
Zion Custis rushed for 78 yards and a touchdown on 12 carries, Mark Robinson had 72 yards and a score on 16 carries, and Geno Hess racked up 77 yards on 13 carries for SEMO in limited action. Daniel Santacaterina, the Redhawks' first team all-conference quarterback, completed 14 of 24 passes for 248 yards and one touchdown. He was not intercepted, and turned some of the worst plays into positive ones with 54 yards rushing on eight carries (6.8 yards a pop).
You have free articles remaining.
Down 20-14 at the break, SIU began the second half with three straight three-and-outs. SEMO continued to put points on the board.
"We weren't able to stay with them punch-for-punch," Hill said. "They have a veteran quarterback who didn't make mistakes and put his team in position to win the football game. He made some throws, he made plays with his feet, his arm."
The loss was SIU's worst to start the season since 2012, when the Salukis fell 49-28 at Eastern Illinois. SIU went 6-5 that season after an 0-2 start.
Robinson and Custis, the Redhawks' new running backs this year, combined for 136 yards and two scores before the end of the third quarter to help SEMO (1-0) win its eighth straight game at home. Santacaterina added a nifty 7 yard score on a play the Salukis appeared to defend well.
On a first-and-goal from the 7, Santacaterina was flushed right but found a seam and turned it upfield. He went head-first into the end zone to help the Redhawks build a 30-14 lead late in the third quarter. Custis had a 4 yard touchdown run and Robinson added a 1 yard scoring run during a 23-point blitz beginning in the second quarter.
D.J. Davis' 17 yard touchdown run, and the ensuing extra point from Griffin Cerra, put the Salukis (0-1) up 14-7 with 5:44 to go in the first half. SEMO closed the half with two touchdowns but took a six-point lead into the locker room after an SIU defender got a hand on one of Kendrick Tiller's extra-point attempts. It fell short with 4:30 to go in the half.
Davis finished with a team-high 125 yards on 22 carries with two touchdowns. The senior added a 2 yard scoring run early in the fourth quarter.
SEMO had 174 rushing yards on 32 carries in the opening three quarters against an SIU defense that returned 10 starters. The Salukis allowed a program-record 40.7 points per game last season. Opponents rushed for 31 touchdowns, the most since 1997.
SIU plays the first of two FBS opponents next week at UMass. Kickoff in Amherst, Massachusetts, is set for 2:30 p.m. Sept. 7.
Saluki football 2019 opener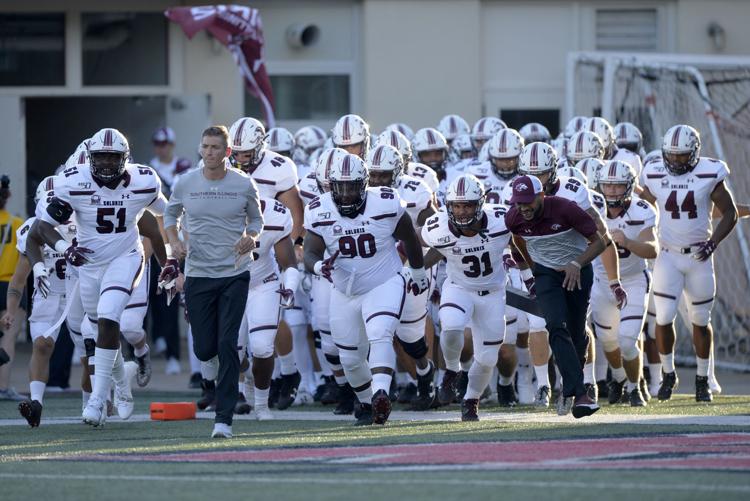 Saluki football 2019 opener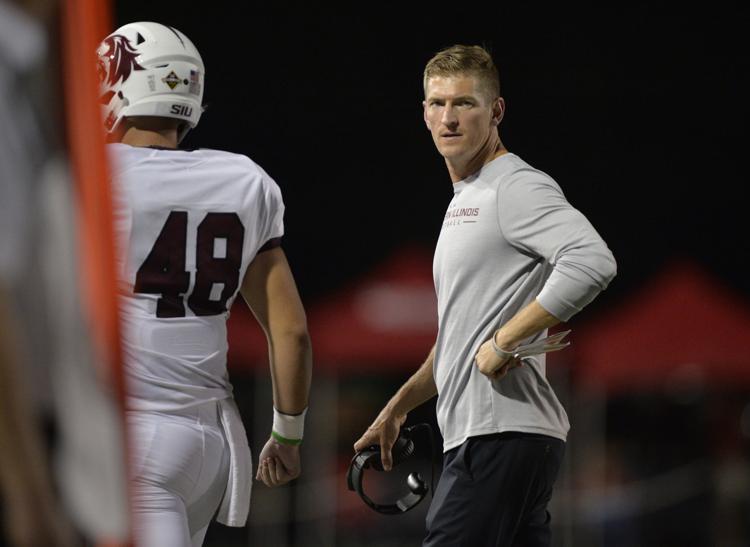 Saluki football 2019 opener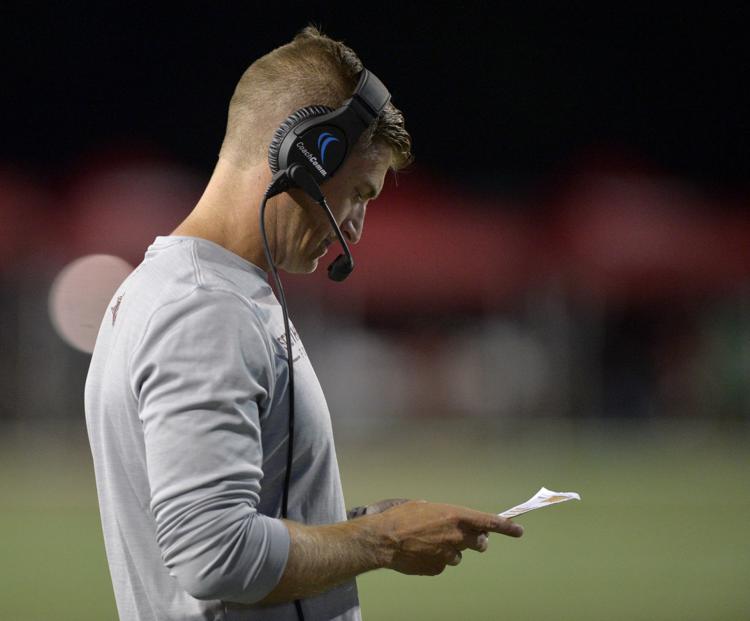 Saluki football 2019 opener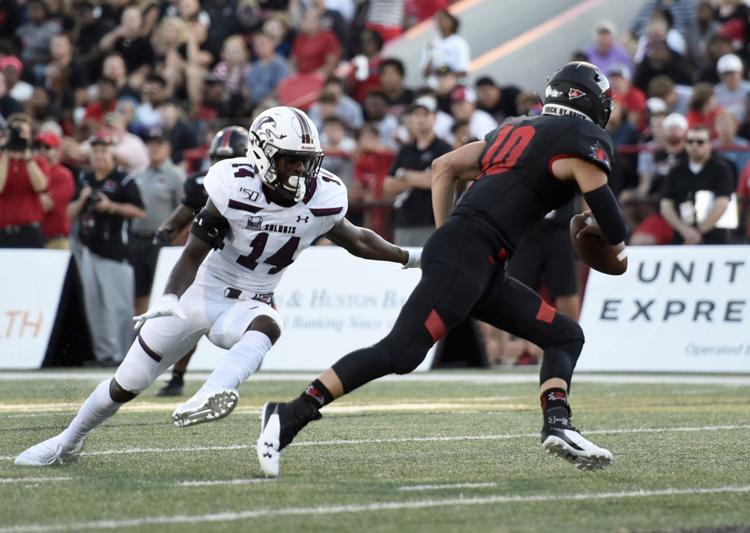 Saluki football 2019 opener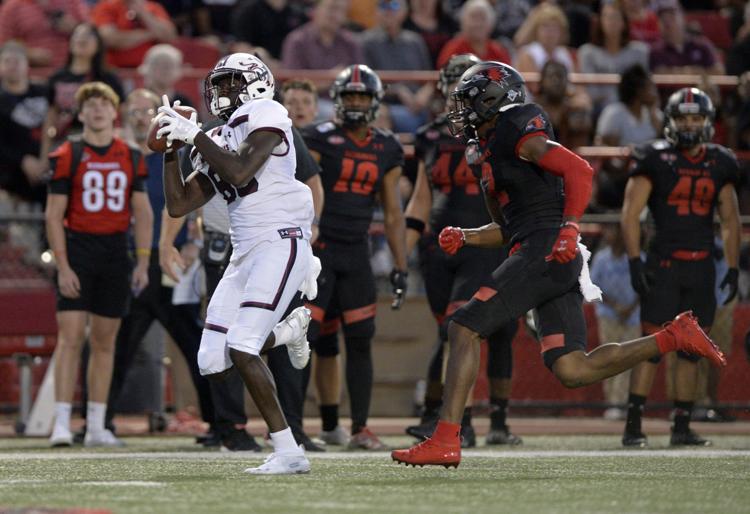 Saluki football 2019 opener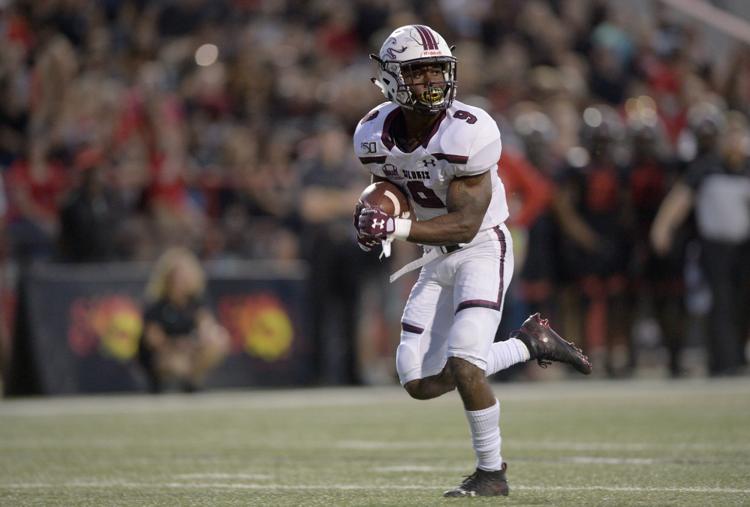 Saluki football 2019 opener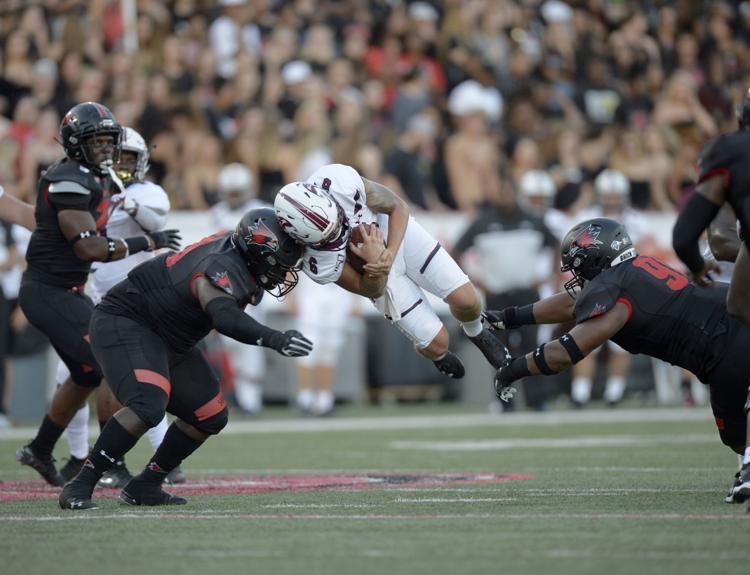 Saluki football 2019 opener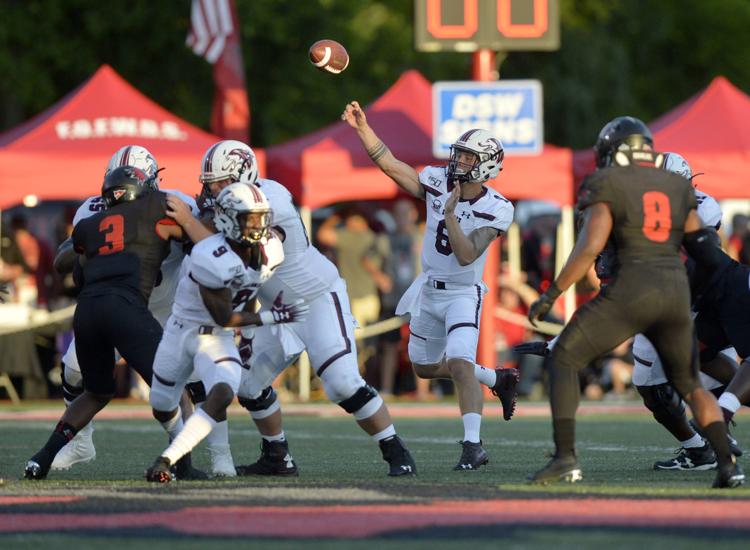 Saluki football 2019 opener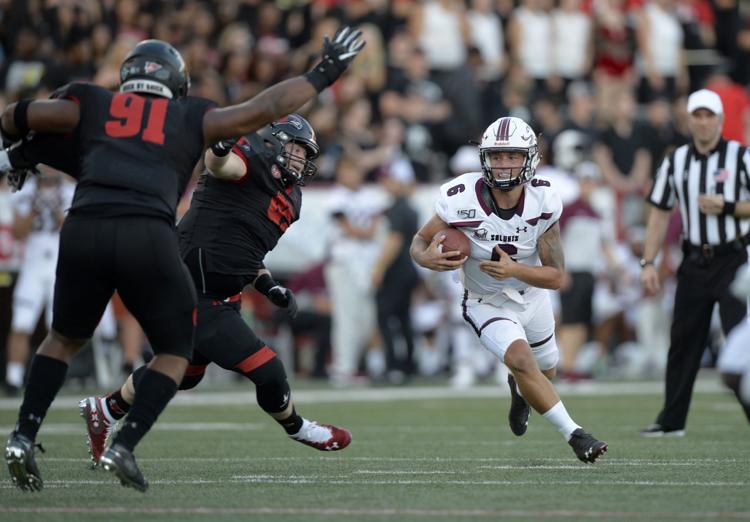 Saluki football 2019 opener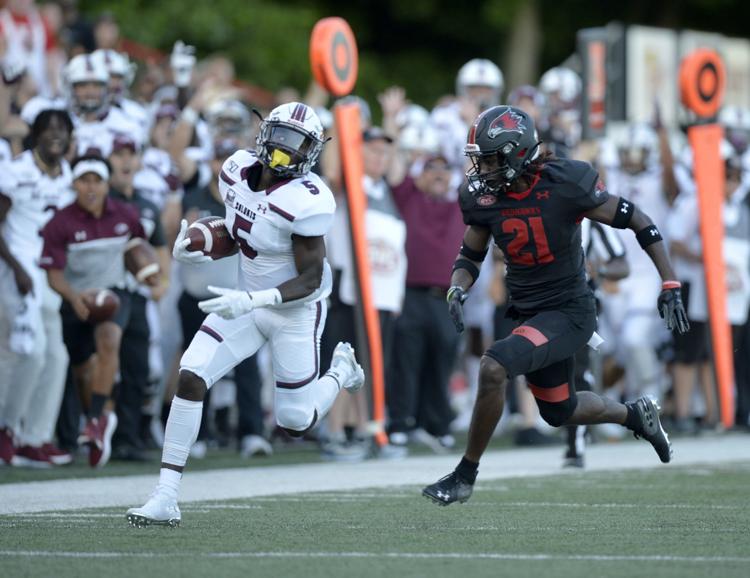 Saluki football 2019 opener
Saluki football 2019 opener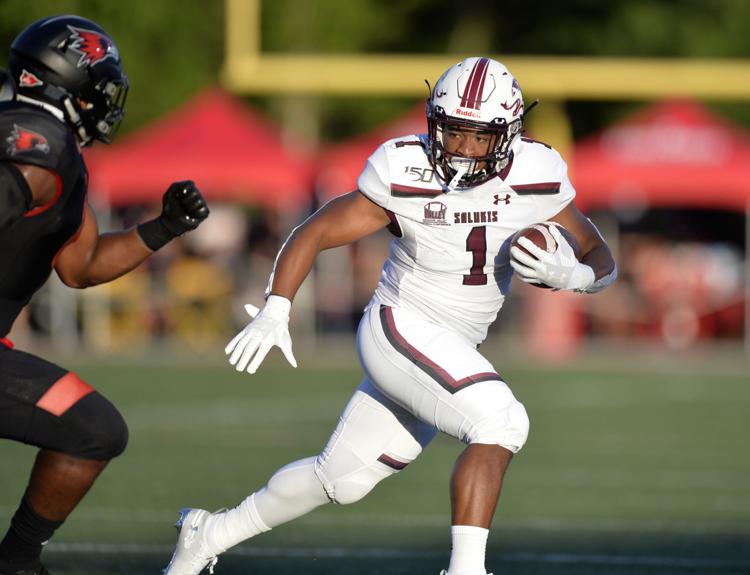 Saluki football 2019 opener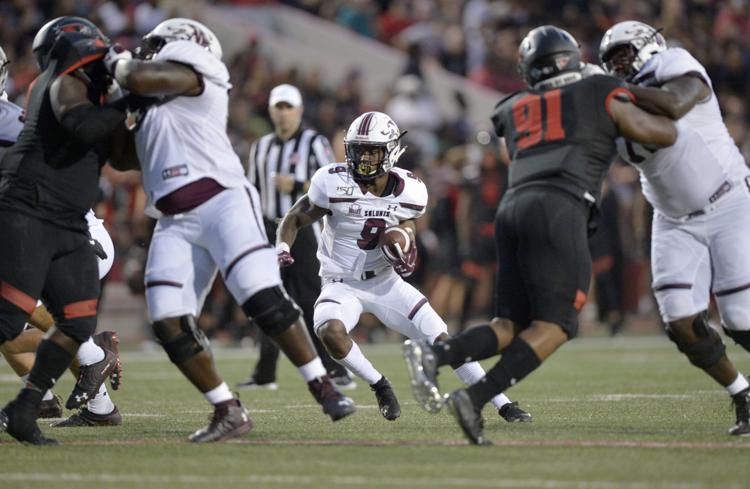 Saluki football 2019 opener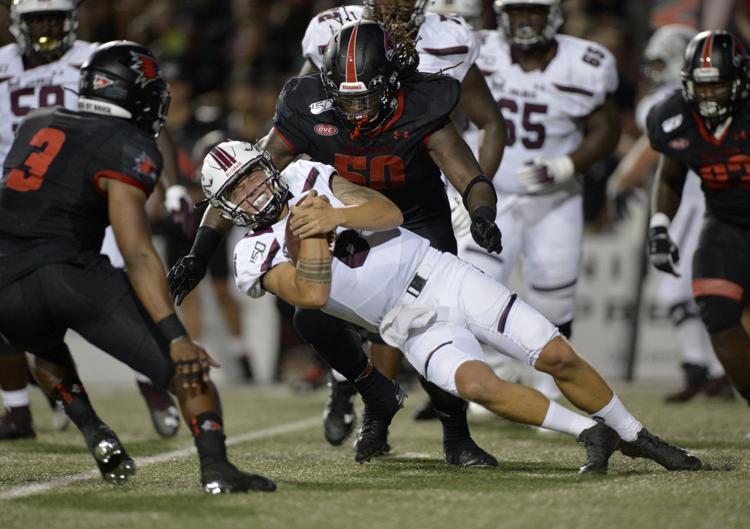 Saluki football 2019 opener