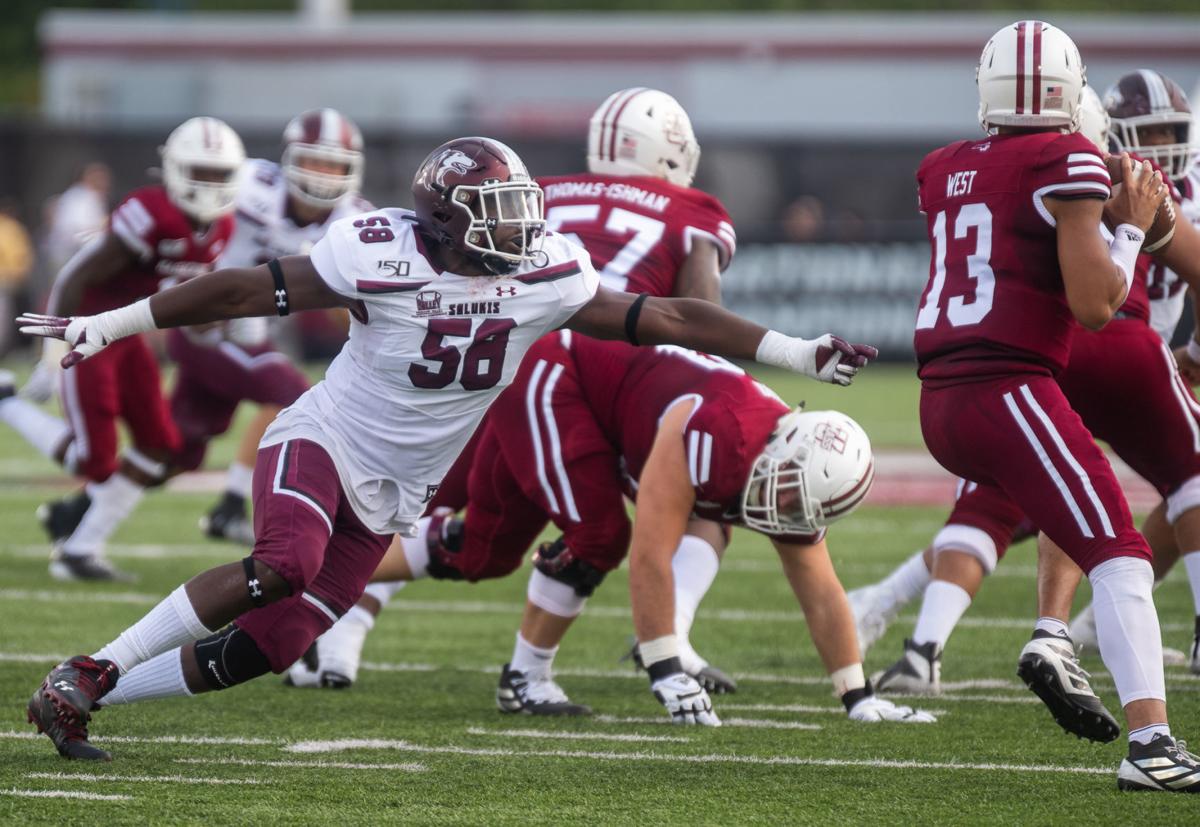 SIU received votes in the STATS top 25 poll, released Monday, but still finished well outside of the two major top 25 lists in FCS football after defeating UMass 45-20.
The Salukis (1-1) received 28 votes in the STATS top 25 poll after defeating an FBS program for the first time in 12 years, but got no votes from the panel that produces the American Football Coaches Association's list. SIU's 25 point win at UMass was the biggest margin of victory for an FCS program over an FBS program since Western Carolina dropped Coastal Carolina 52-10 in 2017. It was the second time this year an FCS team beat an FBS program.
You have free articles remaining.
Central Arkansas rallied to beat Western Kentucky 35-28 in Bowling Green, Kentucky, earlier this year.
Defending national champion North Dakota State (2-0) remained atop the STATS and AFCA polls after defeating North Dakota 38-7. The Bison got all 26 first place votes from the panel from the AFCA and 149 of 158 first place votes in the STATS poll. The STATS poll is made up of a national panel of media, sports information directors and other dignitaries.
South Dakota State (1-1) was third in both polls after defeating Long Island University, a program playing its first game in the FCS, 38-3. Northern Iowa (1-1) was 10th in the AFCA poll and 11th in the STATS list. Illinois State (1-1) was 12th in the AFCA poll and 13th in the STATS list.
Indiana State (0-2) and Youngstown State (2-0) received votes in both polls. The Sycamores fell out of the rankings after losing 42-35 to non-scholarship Dayton of the Pioneer League. It was just the third time a member of the Pioneer League defeated a team from the Missouri Valley Football Conference in 45 tries.