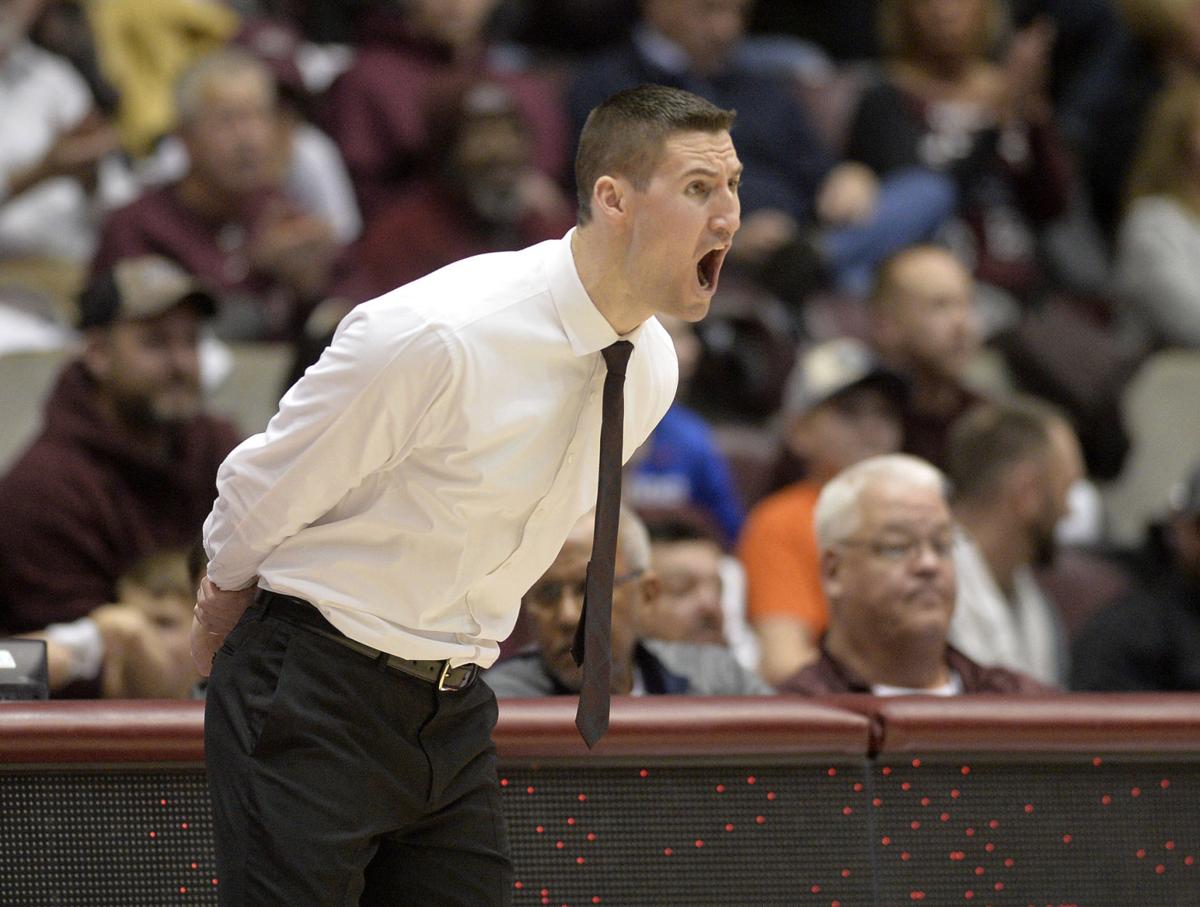 CARBONDALE — SIU men's basketball coach Bryan Mullins has tested positive for COVID-19, the program announced Friday night on Twitter.
The Salukis still aim to open their 2020-21 season at Southeast Missouri State on Wednesday night, however, with assistant coach Brendan Mullins as the acting head coach. Bryan Mullins is asymptomatic, according to SIU, and is in isolation for 10 days.
Since SIU paused activities Nov. 12, no student-athletes have tested positive, according to the school. The Salukis pulled out of the Wade Houston Tipoff Classic in Louisville, where they were supposed to play three games in five days, after "multiple" positive tests.
Earlier Friday, the SIU women's team paused activities for at least a week after at least one player tested positive for the coronavirus. The Saluki women opened the season Wednesday at home in a loss to Eastern Michigan, and were scheduled to play at Memphis on Sunday. They called off the Memphis game and the two games next week in Charleston as part of the Compass Challenge.
The SIU men are scheduled to play at SEMO on Wednesday night, host Southern Mississippi on Dec. 5, and host Murray State on Dec. 11. If Bryan Mullins never shows any symptoms, under NCAA return-to-play guidelines, he could return to the team after those 10 days in isolation. The Salukis' schedule is uncertain after Dec. 11, as the Missouri Valley Conference announced earlier this month it was moving to doubleheader series for league play that would start after Christmas Day. The league is scheduled to unveil the new conference schedule in December.
Bryan Mullins, a Hall of Fame point guard at SIU in the late 2000s, is in his second season as the head coach here. He finished second in the MVC Coach of the Year voting last season to Northern Iowa's Ben Jacobson, who led the Panthers to the regular-season title. SIU went 16-16 overall and 10-8 in the MVC, finishing fifth. The Salukis' 10 wins tied the league record for the most victories by a team that was picked last in the preseason poll by Valley coaches, media, sports information directors and other dignitaries. 
Brendan Mullins, Bryan's older brother, came over to SIU from Illinois State, where he'd been from 2017-19. Brendan has coached 13 years in college, including 11 in Division I, after stops at Mercyhurst (2007-09), Green Bay (2009-10), Wright State (2010-15) and Illinois-Chicago (2015-17). He was a four-year letterman at St. Michael's College in Vermont, a Division II school, and was one of the best 3-point shooters in school history. Brendan earned his bachelor's degree in business administration from St. Michael's in 2007 and a master's degree in organizational leadership from Mercyhurst in 2009.