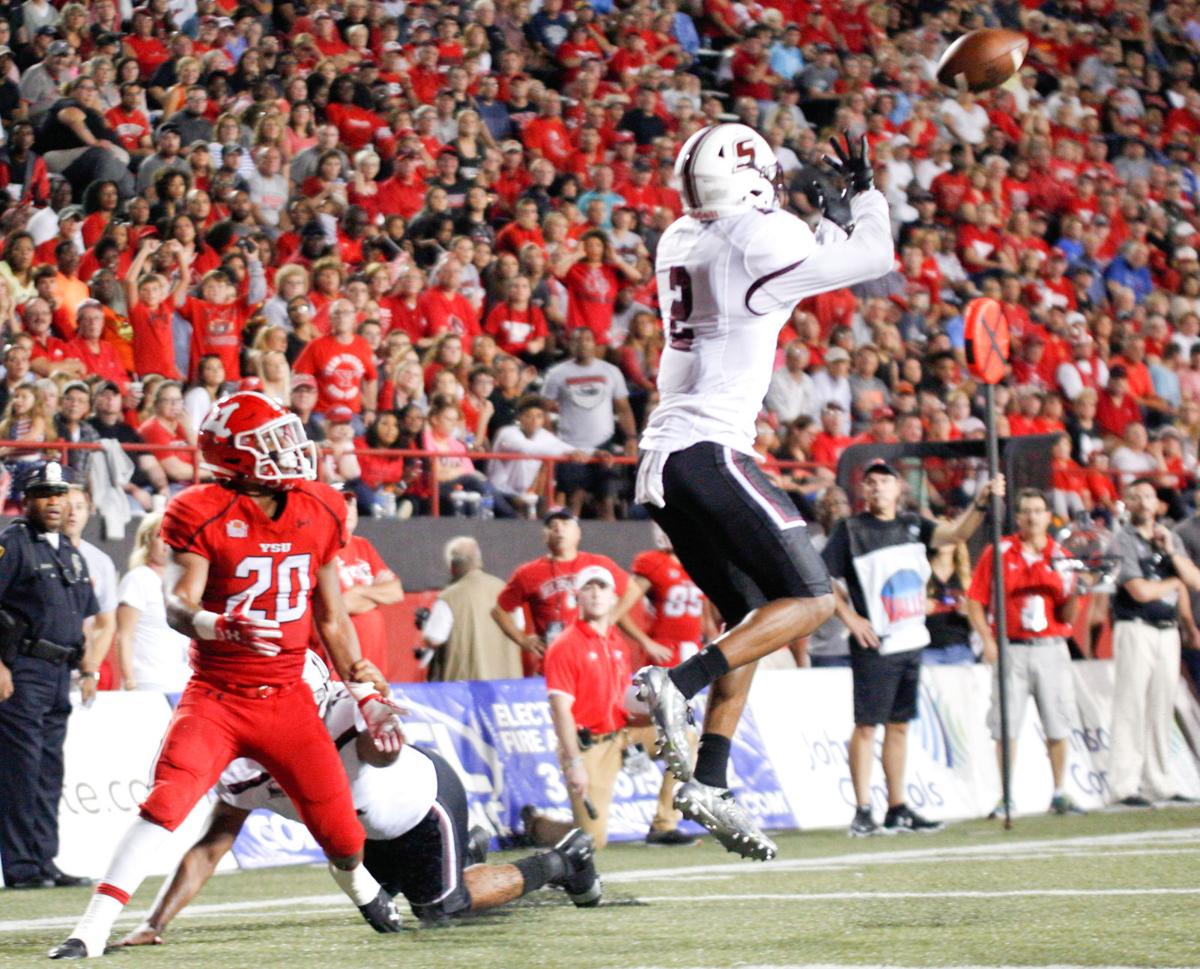 CARBONDALE — Two days after SIU safety Jeremy Chinn accepted an invitation to play in the prestigious Senior Bowl, he was named on the watch list for the FCS's top defensive award.
Chinn, a 6-foot-3, 212-pound senior, was one of 16 players added to the Buck Buchanan Award watch list on Thursday. Northern Iowa's Elerson Smith and North Dakota State's Derrek Tuszka were also added to the list, which already includes NDSU linebacker Jabril Cox, Indiana State linebacker Jonas Griffith, South Dakota State linebacker Christian Rozeboom and South Dakota defensive lineman Darin Greenfield.
Chinn, who will be just the third player in school history to play in the Senior Bowl, has anchored the back end of SIU's defense since his freshman season, starting 32 games at either safety or cornerback. He is the fourth Saluki player in school history to receive consideration for the Buchanan Award. Previous finalists were safety Alexis Moreland (16th in 2003), linebacker Brandin Jordan (ninth in 2009) and cornerback Korey Lindsey (21st in 2010). Voting for the award takes place after the regular season.
Although a foot ailment kept him out of two-and-a-half games this season, Chinn has still managed to intercept four passes and increase his career total to 13. He also has 210 career tackles, 26 pass breakups and six forced fumbles. Every NFL team has watched Chinn practice or play in person, and the Senior Bowl named him the "Top FCS Target" heading into the season. A year ago Delaware's Nasir Adderley earned the Senior Bowl's distinction and ended up as a San Diego Chargers' second-round pick.
SIU (5-4, 3-2 Missouri Valley Football Conference) hosts Missouri State (1-7, 1-4) Saturday at 2 p.m.
Be the first to know
Get local news delivered to your inbox!