Illinois schools are closed. SIU and the Illinois High School Association have called off sports for at least another two weeks, if not for the rest of the school year, so, chances are, you're stuck at home for the near future.
Without live sports, here are 10 sports movies you can stream at home to get you through the month. Most of these are available through the three main streaming services, Netflix, Hulu or Disney +, but a few are only available to rent through YouTube or Prime Video.
Million Dollar Baby (2004, Rated PG-13)
Directed by Clint Eastwood / Prime Video, rent $3.99
This movie won four major Oscars, for directing, best actress (Hilary Swank), best supporting actor (Morgan Freeman) and best picture. 
Eastwood plays boxing trainer Frankie Dunn, a rigid man who is estranged from his only daughter and largely keeps to himself. Freeman plays his right-hand man, Eddie "Scrap-Iron" Dupris. Swank plays Maggie Fitzgerald, a gritty fighter who wants Dunn to train her. Dunn refuses at first, but after Fitzgerald joins his Los Angeles gym, he gets so mad at her screwing everything up he agrees to take her on.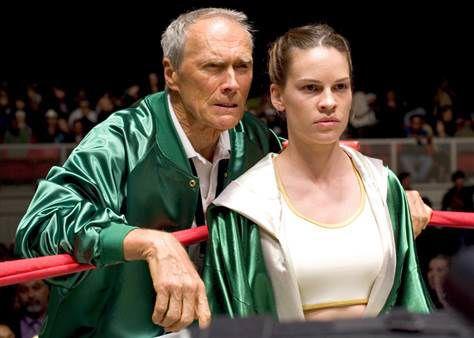 Fitzgerald's career takes off, and the two become friends. Fitzgerald earns a shot at the title before her career comes to a tragic end.
A League of Their Own (1992, Rated PG)
Directed by Garry Marshall / Prime Video, rent $2.99
This family film from Garry Marshall documents the women that filled the professional baseball gap in the 1940s when World War II took a lot of the men in this country into the service. Geena Davis stars as Dottie Hinson, the wife of a soldier who becomes the face of the league with her athleticism and ability. The only reason she tries out is because her sister, Kit, wants to get out of her routine in Oregon.
Tom Hanks steals the show as washed-up manager Jimmy Dugan. Madonna and Rosie O'Donnell play supporting roles in this true story about the All-American Girls Professional Baseball League. 
Any Given Sunday (1999, Rated R)
Directed by Oliver Stone / Netflix
Al Pacino, Dennis Quaid and Jamie Foxx star in this NFL-like story about an old coach, an aging quarterback and new blood. Pacino is coach Tony D'Amato, who is trying to get the Miami Sharks to the playoffs. Quaid plays starting quarterback Jack "Cap" Rooney, who has to concede to Foxx's Willie Beamen after he gets injured late in the season.
Cameron Diaz plays feisty owner/general manager Christina Pagniacci. 
Free Solo (2018, Rated PG-13)
Directed by Jimmy Chin/Elizabeth Chai Vasarhelyi / Hulu and Disney+
"Free Solo" is one of the highest-rated documentaries on Hulu. It tells the story of Alex Honnold as he attempts to become the first person ever to climb the 3,000-feet wall of El Capitan in Yosemite National Park without ropes or safety equipment. Solo, as you would guess.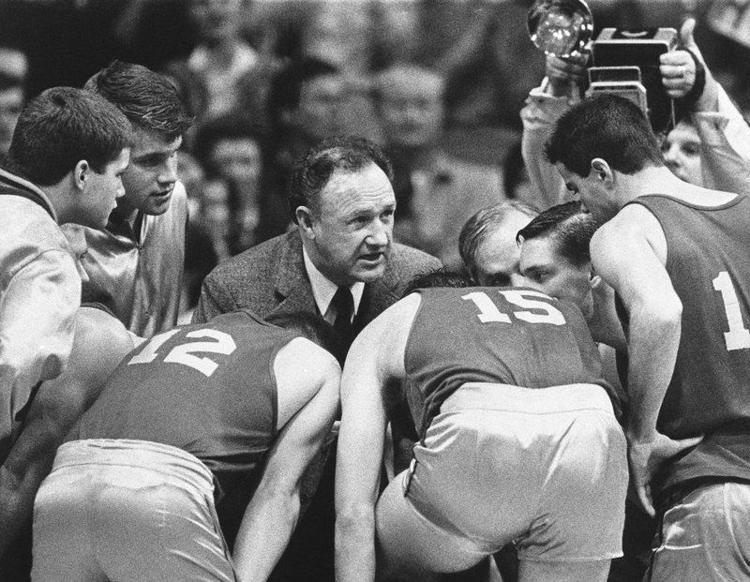 Hoosiers (1986, Rated PG)
Directed by David Anspaugh / Starz and Hulu
Always in the conversation about the best sports movies of all time, "Hoosiers" takes viewers into small-town Indiana basketball. 
Gene Hackman plays coach Norman Dale, who is out of opportunities and trying to make it at a new high school. Dennis Hopper is great as his assistant coach, "Shooter," the alcoholic father of one of Hickory High School's players. 
Icarus (2017, Rated TV-MA)
Directed by Bryan Fogel / Netflix
This incredible documentary takes Fogel into the web of a Russian doping scandal that rocked the Olympic Games. It won the Academy Award for best documentary.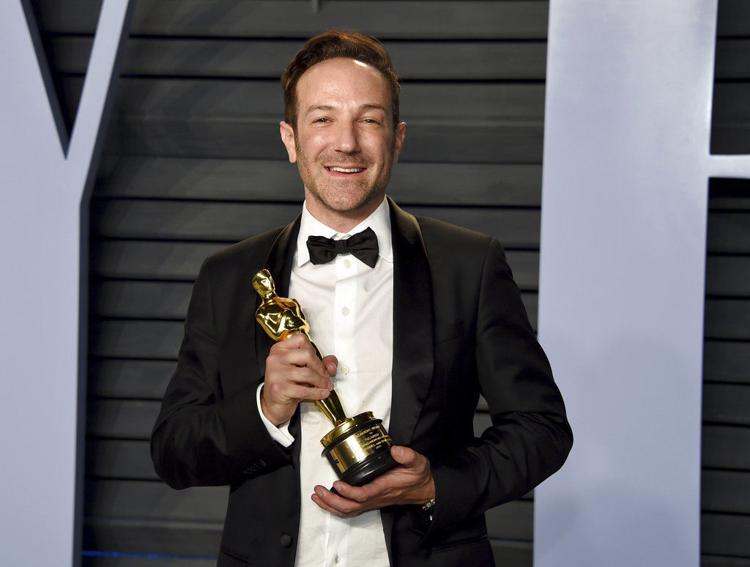 Major League (1989, Rated R)
Directed by David S. Ward / Prime Video, rent $2.99
The Cleveland Indians haven't won the World Series since 1948, but you can watch them win a lot of games in this iconic story starring Tom Berenger, Rene Russo, Charlie Sheen, Corbin Bernsen and Wesley Snipes. Berenger is washed-up catcher Jake Taylor, who gets a chance to make one more run in the major leagues after the owner of the team tries to get them to lose enough to move to Miami.
Russo plays his love interest. Sheen, in one of his finest roles, plays felon-turned-closer Ricky "Wild Thing" Vaughn. Bernsen plays whiny shortstop Roger Dorn, and Snipes plays Willie Mays "I hit like Mays and run like Hayes" Hayes. Join manager Lou Brown, Jobu and the Indians as they make the city proud.
Miracle (2004, Rated PG)
Directed by Gavin O'Connor / Netflix and Disney+
Kurt Russell stars in this true story as player-turned-coach Herb Brooks, who takes a young U.S. Olympic hockey team to the 1980 gold medal. The Americans upset the veteran Russians 4-3 in the tournament semifinals, in what many consider the biggest upset in sports history, and beat Finland 4-2 to win the gold. Eddie Cahill plays goalie Jim Craig in the Disney film.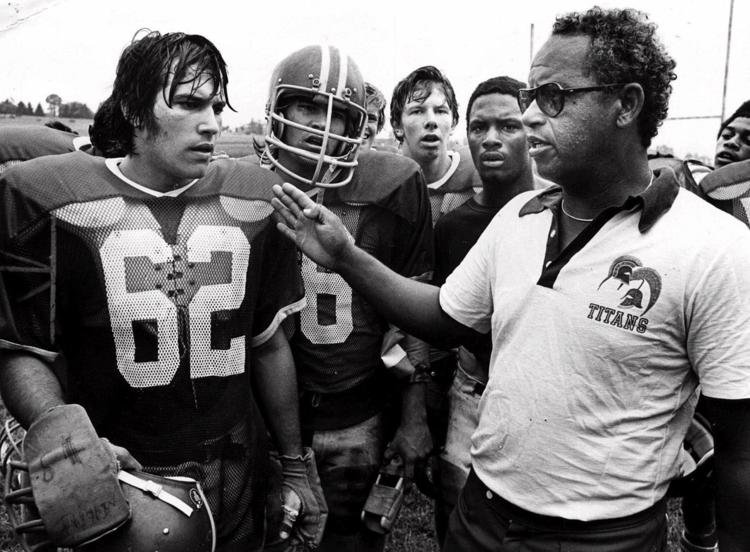 Remember the Titans (2000, Rated PG)
Directed by Boaz Yakin / Disney+
Denzel Washington and Will Patton star in this true story of black and white, toughness, family and football in Virginia. Washington plays an African American coach, Herman Boone, who takes the football program at a recently integrated high school. Patton's character, Bill Yoast, was the former coach, and becomes Boone's assistant.
The two work out their differences as the players do, first at training camp in Gettysburg, Pennsylvania, and then through high emotions in Virginia. Boone takes the team past the Gettysburg cemetery on a morning jog in one of the best scenes of the movie.
"This green field right here was painted red, bubbling with the blood of young boys," he said. "Smoke and hot lead pouring right through their bodies. Listen to their souls, men. I killed my brother with malice in my heart. Hatred destroyed my family. You listen and take a lesson from the dead. If we don't come together right now, on this hallowed ground, we too will be destroyed just like they were." 
Space Jam (1996, Rated PG)
Directed by Joe Pytka / Netflix
Before LeBron James ruins the original with a remake that is expected to be released next year, take in the original with the greatest basketball player of all-time, Michael Jordan, Bugs Bunny, Daffy Duck and Bill Murray. When the owner of an intergalactic amusement park is looking for a new attraction, he sends aliens to Earth in search of the Looney Tunes.
Bugs, Daffy and the crew challenge the aliens to a basketball game to make them leave them alone, thinking they will surely win. The aliens turn the tables, stealing the talents of Charles Barkley, Larry Johnson, Patrick Ewing and others. The Looney Tunes turn to Jordan, who is out of sync after leaving the game to play professional baseball, who returns to form just in time to win the game.
Be the first to know
Get local news delivered to your inbox!