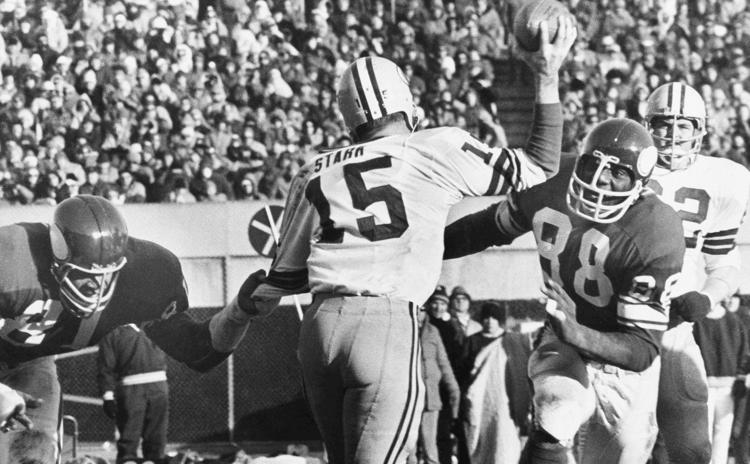 The NFL's final and biggest merger kicked the league into a new era in 1970, the start of a decade where pro football entered the modern era. Combining the AFL and NFL meant splitting 26 teams into two conferences.
Baltimore, Buffalo, Cincinnati, Cleveland, Denver, Houston, Kansas City, Miami, New England, New York Jets, Oakland, Pittsburgh and San Diego went to the new American Football Conference.
The National Football Conference featured Atlanta, Chicago, Dallas, Detroit, Green Bay, Los Angeles Rams, Minnesota, New Orleans, New York Giants, Philadelphia, San Francisco, St. Louis Cardinals and Washington.
The NFL expanded to 28 teams in 1974 with Seattle and Tampa Bay starting play in 1976.