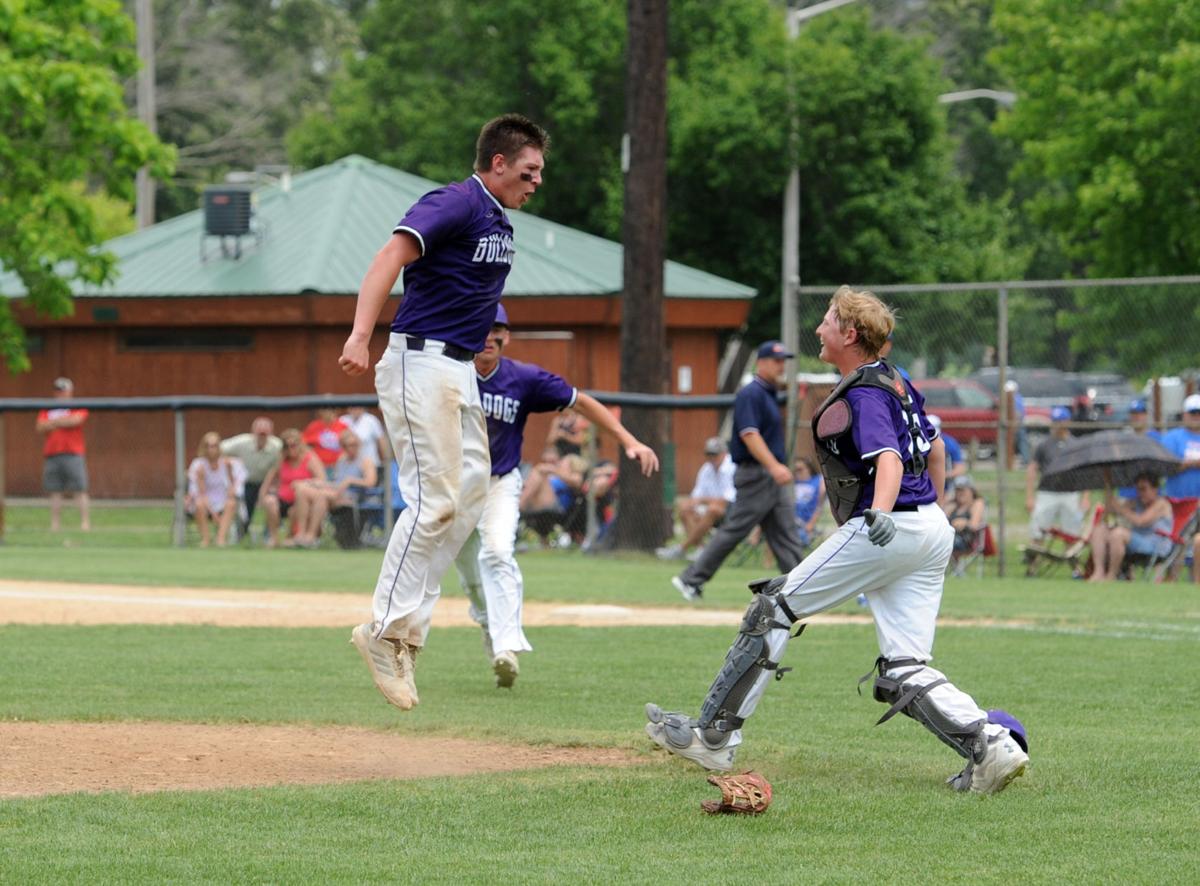 Coach Jay Thompson and the Harrisburg baseball team had high expectations entering the 2020 season, but that has since been put on hold for the foreseeable future because of concerns over the coronavirus pandemic.
The Bulldogs have seven seniors on the roster, Will Gibbs, Isaac Crabb, Jack Martin, Jacob Penrod, Will Holland, Easton Wallace and Conor Phalin. The group helped put together a 30-9 record last season, which will be remembered for their first-place finish at the Class 2A Benton sectional.
Harrisburg hasn't played an organized game since its 3-0 shutout loss to Teutopolis back on May 27. The Bulldogs were regarded as one of the teams to watch out for this season, with six juniors also in the mix that feature Noah Boon, Ben Brombaugh, Andrew Bittle, Javie Beal, and brothers Colby and Krayton Morse.
Thompson knows what this season means to his kids — and what baseball means to them. Five seniors have already accepted scholarships to play in college after graduation, but for others, this could be their final chance.
"While this is a tough situation for everybody, I don't know if anyone has thought about the impact this has on juniors across the world because they don't get a chance to perform in their junior season," Thompson said. "Those kids are looking to earn scholarships and the situation makes it difficult for colleges to scout players."
Thompson expects to see an increase in showcases and tournaments that will allow players to be seen by college coaches and potential MLB scouts in the future.
With everything put on hold until schools until at least April 7, student-athletes across the state will have to continue finding ways on their own time to work out. The circumstances are difficult because the options are very limited with schools and park facilities being shut down.
"What's going on in the world is more important than baseball practice and playing games," Thompson said. "For kids to see it that way is extremely difficult because they have been looking forward to their senior and junior years since they were young."
Everyone was caught off-guard once the NBA suspended its season, which then trickled down the line to high schools and the MLB canceling spring training and delaying opening day.
Terry Tripp Jr., who played at Harrisburg under Thompson in 1993, is now in his 21st season as a scout for the Atlanta Braves. Tripp's nephews are Colby and Krayton Morse, and the former Bulldog has seen first-hand what the game of baseball has meant to his hometown growing up.
"I remember being in Arkansas covering a high school baseball tournament when I got the call that the MLB was pushing back the start of the season," Tripp said. "Ever since then my phone hasn't stopped ringing and when you start scouting kids at 15 or 16 years old you really look forward to seeing them perform in their junior and senior year.
"You hate it for the seniors. Thompson was demanding back when I played and still requires his players to put in the work to this day, but now in his 60s, has always been a selfless coach. You hate to see it for the parents and grandparents of these kids, and just driving past an empty ballpark in Harrisburg won't be the same because of how much it means to the community."
"What I will continue telling these kids is that their futures aren't over," Thompson said. "Our guys will have the opportunity to play baseball again. We've never seen anything like this in the history of the United States, so we all need to do the best that we can to keep people as healthy as possible."
Concerned about COVID-19?
Sign up now to get the most recent coronavirus headlines and other important local and national news sent to your email inbox daily.