At first glance, the Murphysboro basketball team might not strike one as being particularly dangerous. There isn't a lot of height, not a ton of depth and there's not one individual likely to appear on an All-State ballot.
But the more one watches them play, the more you can see why the Red Devils are playing Breese Mater Dei on Tuesday night in the Class 2A Carbondale Super-Sectional.
As one observer noted the other day, Murphysboro (28-7) checks off a lot of boxes. The starting lineup includes three seniors and a junior, lending a been-there, done-that feel. The team's core played for a Class 4A football title over Thanksgiving weekend, giving them the knowledge of winning under pressure.
After watching the Red Devils lead wire-to-wire in knocking off his Nashville team 57-47 on Friday night for the Hamilton County Sectional crown, coach Wayne Harre rattled off another attribute they possess.
"I understand why they went to the 4A state championship in football," he said. "Because of their bodies. They take a hit and they keep on coming. They're a team that's very physical, they don't shy away from contact. They're just a little bit more mature.
"And when they're shooting it the way they are right now, they can beat anybody."
Which is the other part of the equation trending Murphysboro's way. The Red Devils shot 53.4% from the field in their two sectional games while canning nearly 80% at the foul line. Basketball is a make-or-miss game, and they are making more often than missing,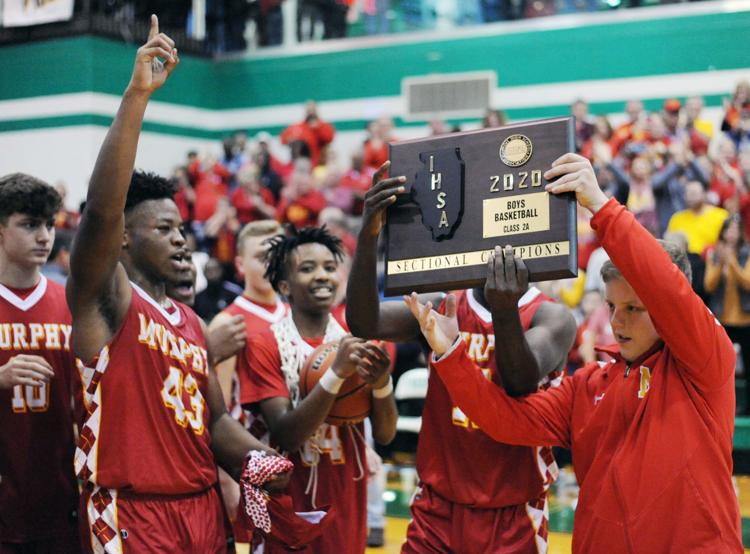 Included in some of those makes have been some audacious shots. Dezmond Clark capped an 89-second possession early in the fourth quarter Wednesday night against Mount Carmel with a cold-blooded 3-pointer that drew this bit of wry analysis from Murphysboro coach Daryl Murphy.
"I'm going to be honest with you," he said, "I didn't know that it was the best shot we had."
Then on Friday night, after Nashville slashed a 14-point deficit to five as the fourth quarter started, JaQuan Jackson played the role of assassin. With the Hornets' fans in full roar, Jackson applied consecutive silencers from the 3-point line.
The lead grew to 10 moments later, and the Red Devils were back on track for their first sectional title since 2011. Their ability to sink free throws down the stretch while protecting the ball — they had just 13 turnovers combined in the sectional — kept opponents at bay.
And now comes what looks like a nice opportunity in the super, albeit against a solid opponent which doesn't beat itself. Mater Dei (29-5) stopped Alton Marquette, 42-27, on Friday night for the championship of the Shelbyville Sectional, its first sectional title in five years.
In one big way, the Knights are a mirror image of Murphysboro. They might not wow you right away, but they also don't appear to have a true weakness. Every starter is capable of hurting you if you fail to guard them, and they are sound on the defensive end.
"We've had to beat Pinckneyville in the regional (final) and Nashville in the sectional," Murphy said, "and Mater Dei is probably better than those two. Boy, the South is loaded this year. But that's what the postseason is supposed to be about."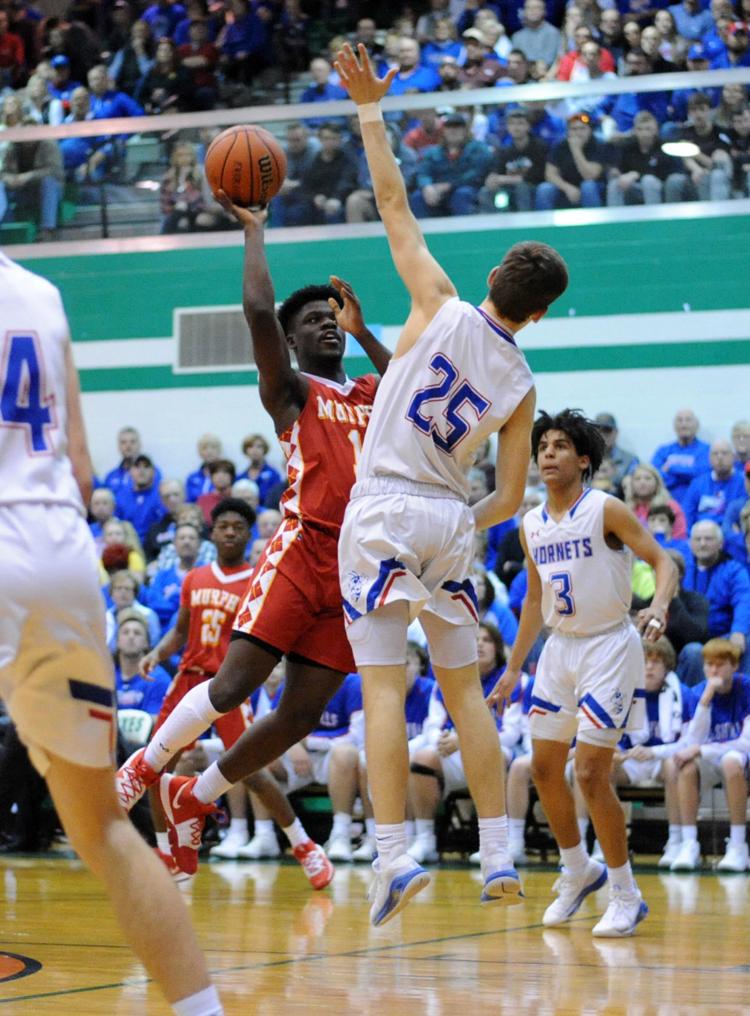 It's also about teams playing at their best when the pressure's at its greatest and the crowds are at their loudest. And the Red Devils should have a boisterous gathering on their side, seeing that Banterra Center is about a long 3-pointer from their campus.
"It's going to be the biggest crowd I've played in front of in my life," Clark said. "Hopefully, we can put on a show."