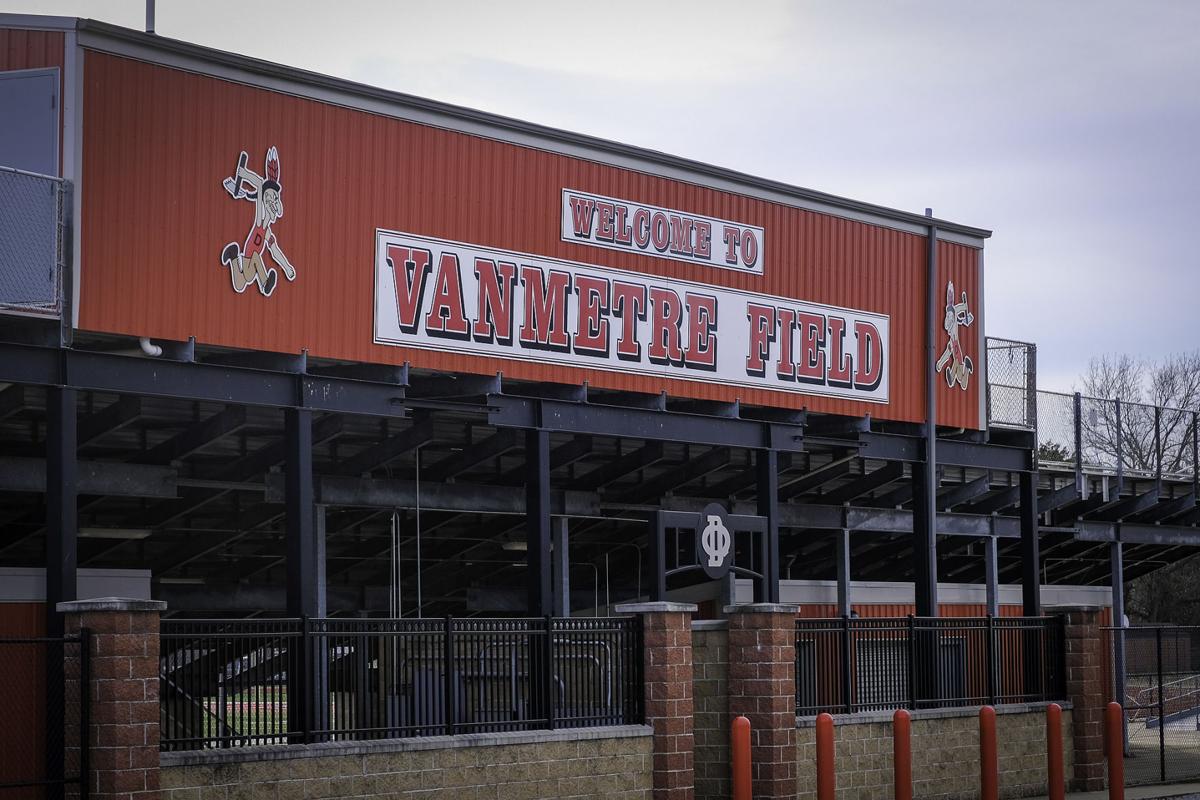 It took until Week 5, but the high school football season in Southern Illinois has officially been impacted by COVID-19.
Saturday's non-conference game matching Harrisburg at Du Quoin was canceled Wednesday morning after the Indians announced on their athletic department's Twitter account that a player had tested positive for coronavirus.
"As a result of contact tracing, it has been determined that the home game vs. Harrisburg Saturday will be canceled due to the number of athletes who were in close contact with a positive case," the statement read. "At this time, there has been no decision to cancel any other football games at any level."
The announcement comes two days after Du Quoin lost 48-7 at Nashville, falling to 1-3 for the season and 1-2 in SIRR Mississippi. The game was originally scheduled for Friday night but was postponed due to thunderstorms.
It was the only road game of the spring for the Indians, who previously sandwiched losses to 2019 Class 3A champion Williamsville and Anna-Jonesboro around a 56-0 shutout of winless Sparta.
Du Quoin Community Unit School District 300 Superintendent Matthew Hickam said Wednesday afternoon that the player in question showed symptoms of coronavirus late in the week, but traveled with the team to and from Nashville Friday.
"He did not go back to Nashville with the team on Monday," Hickam said. "As the result of the symptoms, he hasn't been at school this week. It's keeping the footprint of the impacted students smaller."
There have been alterations in other schools' football schedules this spring, but they have occurred mostly due to concerns about low numbers following injuries and academic ineligibilities.
Pinckneyville canceled its spring season on March 5. Sparta canceled games with Benton and Greenville while adding a home game with Massac County. Friday's thunderstorm that postponed Du Quoin's game at Nashville initiated a chain of events that led to the Hornets replacing their Week 5 game with Massac County with one at home against unbeaten Benton.
Du Quoin has had to work around the pandemic since March 2020, when it shut down the spring sports season in Illinois. Its summer contact days were interrupted for a spell by a positive COVID-19 test.
Other athletic events scheduled at Du Quoin Wednesday went on as scheduled, including the baseball team's home game with Marion.
Hickam said that the Perry County school hasn't experienced significant issues with the pandemic because of what he termed a conservative approach. It opened the school year in a hybrid learning model before recently switching to 100 percent in-person learning.
"We had good physical distancing to begin with in a hybrid situation," Hickam said. "Things have gone really well so far. Folks have done a great job keeping kids home when they were sick this year.
"Hopefully, this is just a little bump in the road."
The football team is scheduled to finish its season on April 23 at home against conference rival Carterville.